Game Start – Peng Yuchang, Ding Yuxi
Game Start is a suspenseful film directed by Cheng Liang, starring Peng Yuchang and Ding Yuxi.
The film tells the story of Liu Quanlong and Chen Lun, who have very different identities and different destinies, and who begin an adventure of life exchange through chance.
Details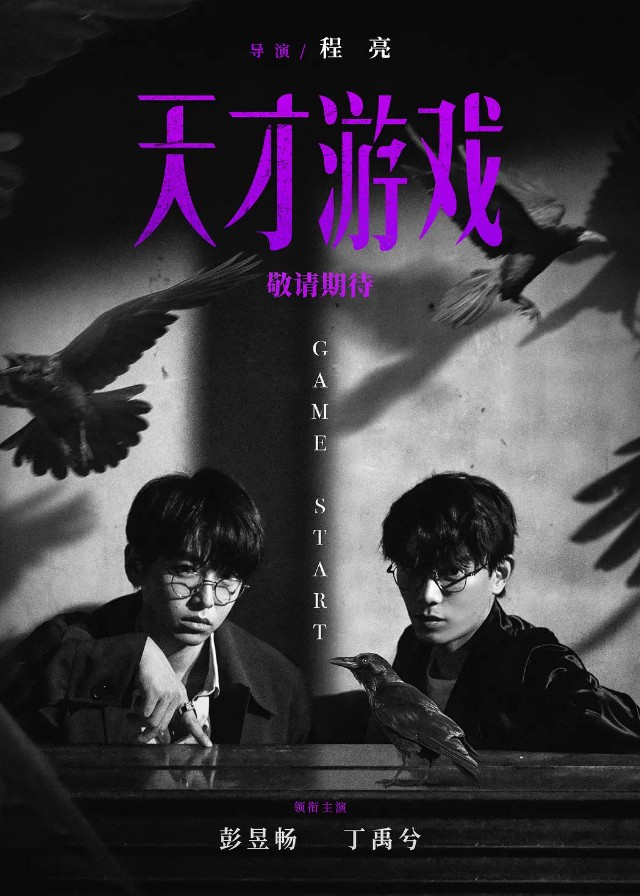 English Title: Game Start
Chinese Title: 天才游戏
Genre: Suspense, Thriller, Drama
Duration: –
Director: Cheng Liang
Writer: Cheng Liang
Released Date: –
Watch On: –
Cast
Synopsis
The talented boy Liu Quanlong and Chen Lun, who come from different backgrounds, met by chance and started a life exchange adventure. Their lives became mirrors of each other, and a game of fate began.
Game Start!
Reviews
Related Posts
Ryan Ding Yuxi, Zhang Yuxi Rumored To Be In A Relationship Again

Zhao Lusi, Ryan Ding Yuxi Refused To Be CP, Will They Played In "The Romance Of Tiger And Rose 2"?

Who Is Ryan Ding Yuxi's Girlfriend? Dating Kala Jiang Zhuojun?

Who Is Zhang Yuxi's Boyfriend? What's Her Ideal Type

Xiao Zhan Ranked 1st, Wang Yibo 2rd - The Most Popular Chinese Actor in Thailand

Ryan Ding Yuxi, Esther Yu Shuxin Sweet Love Between Writer And Editor In "Moonlight"

How is Ding Yuxi and Peng Xiaoran's relationship?

Ding Yuxi Photos

The Two Sweet Dramas Starred By Yang Yang, Ding Yuxi, Who Will You Choose?

Ding Yuxi Dramas, Movies, and TV Shows List

Peng Yuchang Dramas, Movies, and TV Shows List