My Vampire School Sister (My Vampire Senior) – Ding Yuxi, Qi Lanyin
My Vampire School Sister(My Vampire Senior) is a fantasy romantic web film directed by Qin Min, starring Wang Yunfan, Qi Lanyin, and Ding Yuxi.
Details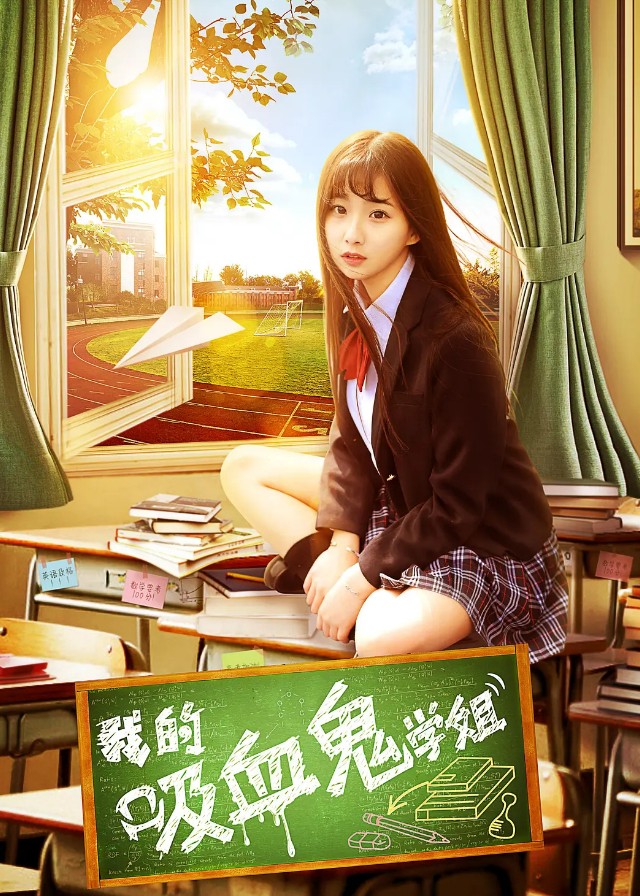 English Title: My Vampire School Sister (My Vampire Senior)
Chinese Title: 我的吸血鬼学姐
Genre: Youth, School, Romance, Fantasy, Comedy
Duration: 60 min.
Director: Qin Min
Writer: Yuan Yuan
Released Date: 2017-05-24
Broadcast Website: Sohu TV
Cast
Synopsis
The movie mainly tells the story of a freshman named Shangguan Hong who joins a modeling team at school consisting entirely of girls and falls in love at first sight with the team captain Qi Qi.
In order to win the favor of his goddess, he sacrifices his dignity and tricks his friend Liu Chuan into joining the team, starting an ambiguous love triangle.
As multiple bizarre incidents of injury occur at school, Shangguan Hong gradually discovers that his beloved goddess and trusted friend Liu Chuan are both actually vampires...
Reviews
You May Also Like
Related Posts
Ryan Ding Yuxi, Zhang Yuxi Rumored To Be In A Relationship Again

Zhao Lusi, Ryan Ding Yuxi Refused To Be CP, Will They Played In "The Romance Of Tiger And Rose 2"?

Who Is Ryan Ding Yuxi's Girlfriend? Dating Kala Jiang Zhuojun?

Who Is Zhang Yuxi's Boyfriend? What's Her Ideal Type

Xiao Zhan Ranked 1st, Wang Yibo 2rd - The Most Popular Chinese Actor in Thailand

How is Ding Yuxi and Peng Xiaoran's relationship?

Ryan Ding Yuxi, Esther Yu Shuxin Sweet Love Between Writer And Editor In "Moonlight"

Ding Yuxi Photos

The Two Sweet Dramas Starred By Yang Yang, Ding Yuxi, Who Will You Choose?

Ding Yuxi Dramas, Movies, and TV Shows List

Wang Yunfan Dramas, Movies, and TV Shows List

Qi Lanyin Dramas, Movies, and TV Shows List