The Game of Asura – Pei Zhengzheng, Ding Yuxi, Zhang Jinhe
The Game of Asura is a romantic suspense film directed by Zhao Xiubin, starring Pei Zhengzheng, Ding Yuxi, and Zhang Jinhe.
Details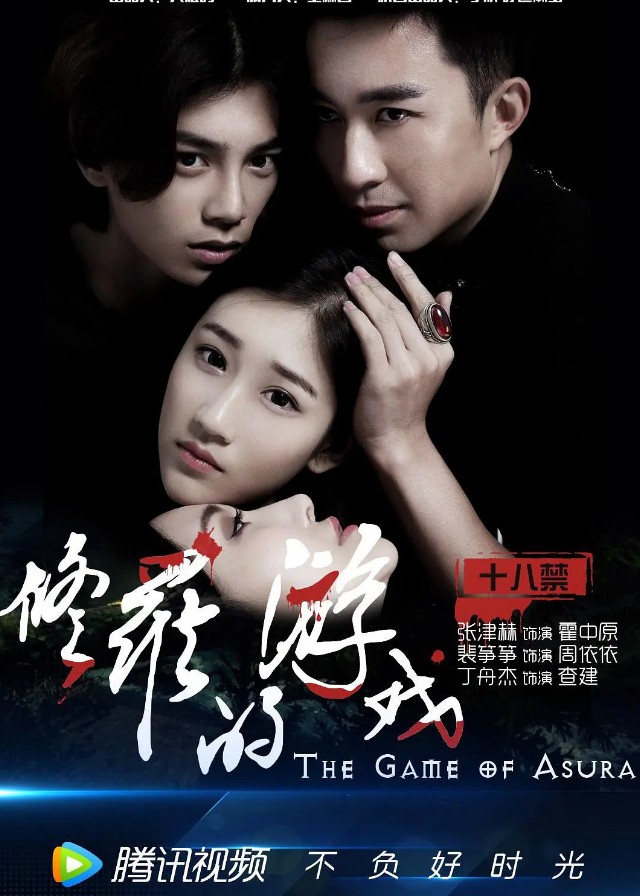 English Title: The Game of Asura
Chinese Title: 修罗的游戏
Genre: Suspense, Thriller, Romance
Duration: 90 min.
Director: Zhao Xiubin
Writer: Zhao Xiubin, Ji Jingjing
Released Date: 2017-03-15
Broadcast Website: 腾讯视频
Cast
Synopsis
Zhou Yiyi is a young and beautiful woman who loves fashion and dressing up. On her birthday party, her boyfriend Zha Jian bought a knockoff luxury bag as a gift for her. Zhou Yiyi's vanity was fueled by the envy of her friends. Meanwhile, Zha Jian was struggling with financial problems and kept receiving debt collection calls, making him feel depressed. Then, he received a mysterious phone call inviting them to participate in a game show designed for couples, which promised a large cash prize of five million yuan. Although Zha Jian thought it was a scam, the caller accurately provided his personal information, so he decided to give it a try. The first task was to take a selfie together and post it on social media to receive a cash reward of one thousand yuan. Surprised and happy, Zha Jian and Zhou Yiyi started to enjoy the game.
As they progressed, the challenges became increasingly difficult, but the prizes also increased. If they passed all the tests and did not break up, they would win the final prize of five million yuan. However, if they quit or broke up prematurely, they would lose all the money. The game was not responsible for any problems that arose during the challenges, and the players assumed all the risks. Despite being suspicious about why they were chosen, Zha Jian and Zhou Yiyi continued to play and dream about their future life with the prize money.
One challenge required them to exchange clothes and go to the restroom in a mall, earning them a prize of 19,000 yuan. Another challenge was to record a video expressing their deepest feelings for each other, earning them a prize of 30,000 yuan. Zha Jian had to kiss a bald man on the street for a prize of 50,000 yuan. Zhou Yiyi completed a task that required her to slap Zha Jian's ex-girlfriend and tear her shirt for a prize of 100,000 yuan. They were then asked to move to a remote villa where they met the game host, Huo Zhongyuan. The next challenge was to eat live insects, earning them a prize of 800,000 yuan.
At night, they slept in separate rooms. Zha Jian and Zhou Yiyi each had a beautiful woman and a handsome man in their rooms, tempting them in every way possible. However, Zha Jian resisted the temptation. During breakfast, thugs suddenly came to the villa and knocked out Huo Zhongyuan. The thugs found the bank deposit figures on Zha Jian's phone, demanded a transfer from him, and wanted to assault Zhou Yiyi. Zha Jian fought with the thugs to save Zhou Yiyi, but accidentally killed the thug. The two were shocked.
Would the game be over or continue? Huo Zhongyuan gave them a choice. Zha Jian did not want to go to jail, but Zhou Yiyi promised to give him a child, and they decided to continue the game. Huo Zhongyuan played the videos they had recorded for each other, and their love sprouted between them. The next video made Zha Jian fall into hell. Zhou Yiyi betrayed Zha Jian on the night they moved into the villa because of the temptation of money. Zha Jian couldn't accept the blow and slapped Zhou Yiyi hard.
They were on the verge of breaking up, and Zha Jian even wanted to quit the game. However, when they learned that the game's funds had reached three million, they entered the edge of madness. When Zha Jian was a child, he saw his father abusing his mother, leaving a shadow in his heart.
With Huo Zhongyuan's guidance, the seeds of madness sprouted, and Zhou Yiyi accepted Zha Jian's abuse for money. In the end, only one person could claim all the prize money. The two former lovers had finally lost themselves and their nature. Zha Jian eventually accidentally killed Zhou Yiyi, and because of the failure of their love, all the prize money disappeared. Zha Jian shed tears of pain, and legal sanctions awaited him.
Reviews
You May Also Like
Related Posts