White Cat Legend – Ding Yuxi, Zhou Qi
White Cat Legend is a historical mystery and detective drama directed by Wang Wei, led by Ding Yuxi and Zhou Qi, co-starring Ding Jiawen, Zhang Yicong, Feng Man, and Wa Er.
The drama is adapted from the ancient style case solving work "Da Li Shi Ri Zhi / 大理寺日志" by cartoonist RC, which tells the story of the mysterious new Da Li Si Young Master Li Bing, who leads the staff of the Da Li Si in various thrilling case solving, adventures and guarding inner justice.
Details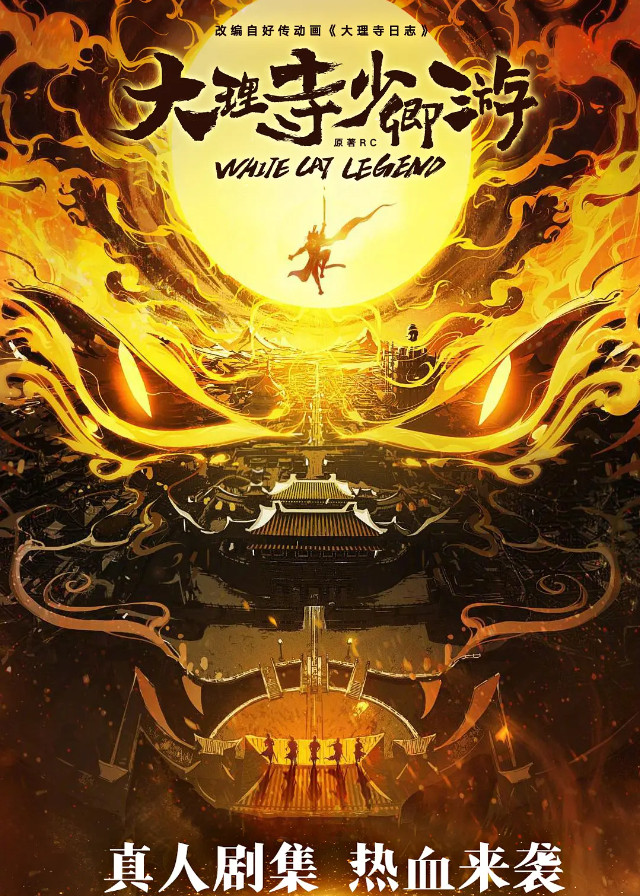 English Title: White Cat Legend
Chinese Title: 大理寺少卿游
Genre: Historical, Suspense, Comedy, Fantasy, Adventure
Episodes: 36
Duration: -
Director: Wang Wei
Writer: Wei Siyuan, Hei Yun, Jiang Lai, RC
Producer: Dai Ying, Sun Yonghuan
Product Company: iQIYI
Released Date: -
Broadcast Website: iQIYI
Cast
Synopsis
In the Tang Dynasty, during the reign of Wu Zetian, the Da Li Si was in charge of the most important cases in the country.
At a night banquet at the Tang Palace, Li Bing is appointed as the Young Master of the Da Li Si by the empress.
Under the leadership of Li Bing, Chen Shi, Wang Qi, Ali Baba, Cui Bei and Sun Bao are able to clear the "fog" of the divine capital, fighting against fate, supporting each other to uphold justice in their hearts.
Reviews
You May Also Like
Related Posts
Ryan Ding Yuxi, Zhang Yuxi Rumored To Be In A Relationship Again

Zhao Lusi, Ryan Ding Yuxi Refused To Be CP, Will They Played In "The Romance Of Tiger And Rose 2"?

Who Is Ryan Ding Yuxi's Girlfriend? Dating Kala Jiang Zhuojun?

Who Is Zhang Yuxi's Boyfriend? What's Her Ideal Type

Xiao Zhan Ranked 1st, Wang Yibo 2rd - The Most Popular Chinese Actor in Thailand

How is Ding Yuxi and Peng Xiaoran's relationship?

Ryan Ding Yuxi, Esther Yu Shuxin Sweet Love Between Writer And Editor In "Moonlight"

Ding Yuxi Photos

The Two Sweet Dramas Starred By Yang Yang, Ding Yuxi, Who Will You Choose?

Ding Yuxi Dramas, Movies, and TV Shows List

Zhou Qi Dramas, Movies, and TV Shows List