Ten Years of Loving You – Ding Yuxi, Ren Min
Ten Years of Loving You is a romantic film directed by Zhao Fei, led by Ding Yuxi and Ren Min, co-starring Li Zefeng, Wang Chuan, Xu Tongxin, Ding Nan, and Qi Yuchen, with a special appearance by Xin Yunlai.
The film is based on the novel of the same name by Shu Hai Cang Sheng and tells the love story of Yan Xi and Wen Heng, who fall in love at a young age and are separated and reunited over the years.
Details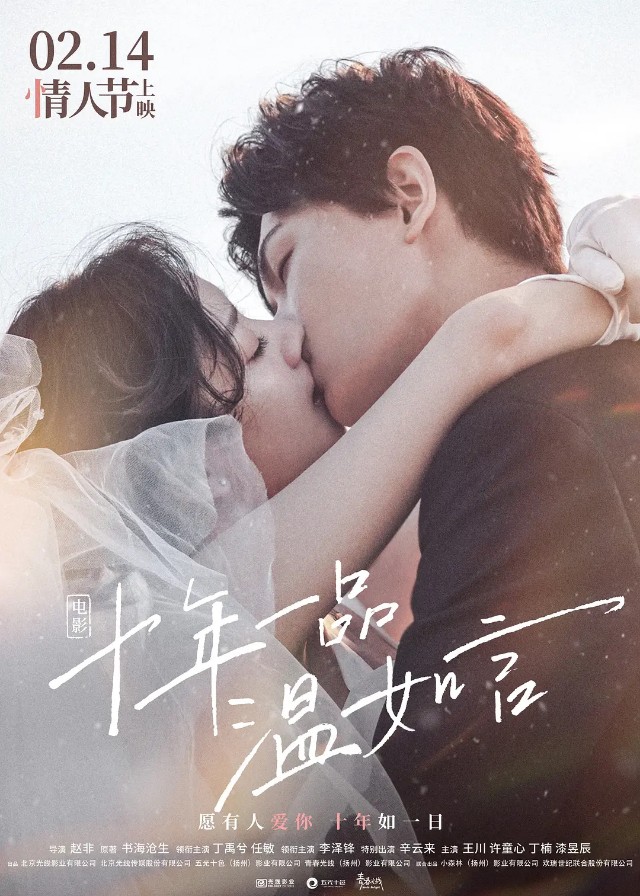 Cast
Synopsis
Ten years ago, Wen Heng, who was fostered in the water village of Jiangnan, was taken back to the northern Wen family. It was fate that brought her to meet Yan Xi. This encounter marked a decade of entanglement.
One was a meek girl from the Wen family, the other a domineering grandson of the Yan family. Their life paths kept crossing and separating until they realized that all they truly wished for was to "be together forever".
A decade later, their reunion, accompanied by family and friends as witnesses, seemed to bring the cycle of fate full circle, putting an end to this story of "envying only Wen Yan, not immortals".
Reviews
You May Also Like
Related Posts
Ryan Ding Yuxi, Zhang Yuxi Rumored To Be In A Relationship Again

Zhao Lusi, Ryan Ding Yuxi Refused To Be CP, Will They Played In "The Romance Of Tiger And Rose 2"?

Who Is Ryan Ding Yuxi's Girlfriend? Dating Kala Jiang Zhuojun?

Who Is Zhang Yuxi's Boyfriend? What's Her Ideal Type

Fans Worry Xiao Zhan And Ren Min Will Fall In Love Because Of "The Longest Promise"

Xiao Zhan Ranked 1st, Wang Yibo 2rd - The Most Popular Chinese Actor in Thailand

How is Ding Yuxi and Peng Xiaoran's relationship?

Ding Yuxi Photos

Ryan Ding Yuxi, Esther Yu Shuxin Sweet Love Between Writer And Editor In "Moonlight"

The Two Sweet Dramas Starred By Yang Yang, Ding Yuxi, Who Will You Choose?

Ding Yuxi Dramas, Movies, and TV Shows List

Ren Min Dramas, Movies, and TV Shows List