The Fated General – Zhang Ruoyun, Mao Xiaotong
The Fated General is a historical drama directed by Zhang Jian, led by Zhang Ruoyun and Mao Xiaotong, co-starring Bai Yu, Yu Menglong, Li Hongyi, Zhong Lei, Xu Yue, and Chai Wei.
Based on The Records of "Shih chi" and "History of the Han Dynasty", this drama tells the story of the heroic exploits of the "God of War" Huo Qubing and his fascinating life beneath his battle fame.
Details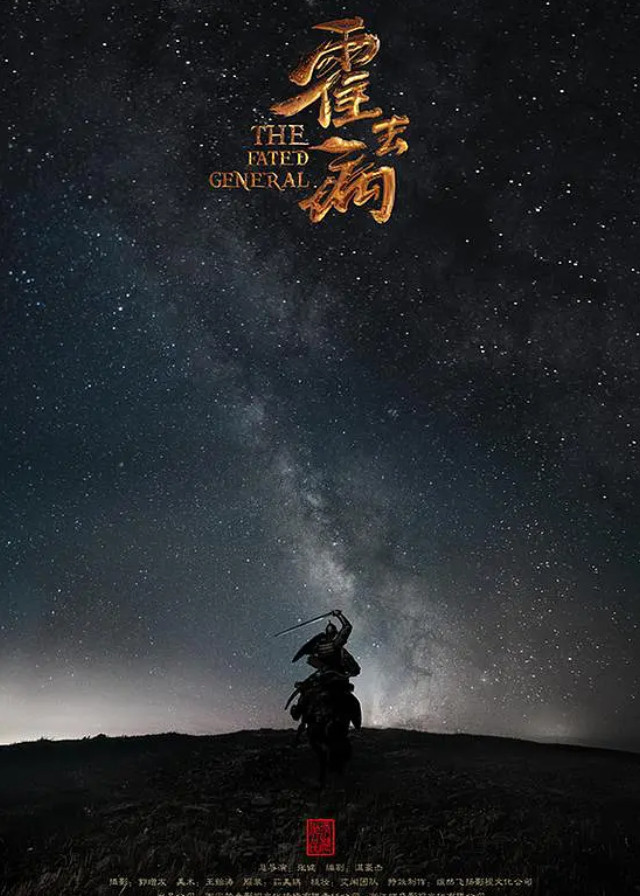 English Title: The Fated General
Chinese Title: 霍去病传奇
Genre: Historical, Drama, War
Episodes: 70
Duration: 47 min.
Director: Zhang Jian
Writer: Wen Haojie
Released Date: –
Watch On: 优酷
Cast
Synopsis
By chance, Huo Qubing went from being the illegitimate son of a slave girl to becoming a member of the imperial family.
He seized the opportunity to train his skills in riding and archery and became a young warrior of great wisdom and courage.
As the Xiongnu rulers repeatedly invaded the northern border and the people were suffering, Emperor Wu decided to launch a counter-attack by attacking instead of defending.
At the age of seventeen, Huo Qubing went with his army, and he became so famous that he was crowned Marquis Guanjun.
With the full support of the Han court, Huo led his elite troops into the desert and fought a series of duels against the Xiongnu.
He fought against five Xiongnu kingdoms in six days, capturing the Xiongnu king of Zhelan and Luhou, and capturing the son and ministers of the Xiongnu king of Hun Xie.
In particular, in the process of accepting the surrender of King Hun Xie, Huo went into the enemy's camp on his own, displaying unimaginable daring and courage, and becoming a god of war.
In the end, Huo Qubing completely defeated the main force of the Xiongnu rulers and sealed the victory, bringing peace to the northern border for generations.
Reviews
You May Also Like
Related Posts