Go Princess, Go! – Crystal Zhang, Sheng Yilun
Go Princess, Go! is a historical time-travel drama directed by Lvhao Jiji and starring Crystal Zhang Tian'ai, Sheng Yilun, Yu Menglong, and Guo Junchen.

The drama is adapted from the novel of the same name by Xian Cheng, which tells the story of the crown princess with a boy's heart and a girl's body, who took an adventure in the imperial palace with fervor and gained promotion smoothly.
Details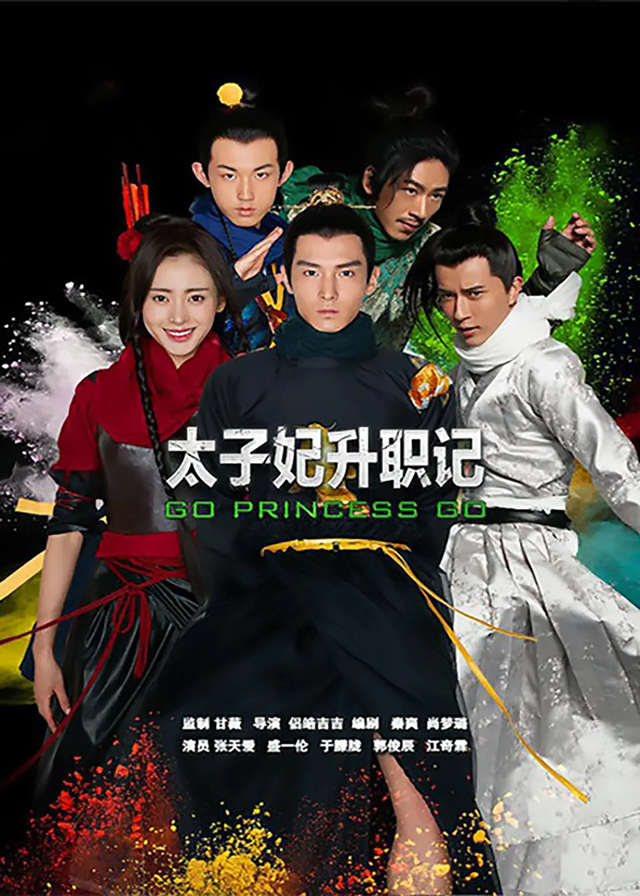 English Title: Go Princess, Go!
Chinese Title: 太子妃升职记
Genre: Romance, Comedy, Historical, Timetravel
Episodes: 35
Duration: 20-30mins
Director: Lvhao Jiji
Writer: Qin Shuang, Shang Menglu
Producer: Liu Jun
Product Company: LE YOUNG
Broadcasting Website: Letv Official(Youtube)
Released Date: December 13, 2015
Cast

Crystal Zhang
as Zheng Pengpeng
Sheng Yilun as Qi Sheng

Yu Menglong
as Jiu Wang

Guo Junchen
as Yang Yan

Hai Ling as Lv Li

Jiang Qilin as Zhao Wang

An Yongchang as Jiang Yingyue

Peng Yuchang as Qiang Gonggong

Zhai Yishu as Huang Liangyuan
Synopsis
Playboy Zhang Peng accidentally fell into the water to escape from his ex-girlfriends.
After waking up, he found that he not only traveled through the millennium but also changed his sex to become the Crown Princess of the dynasty – Zhang Pengpeng.
Zhang Peng, who has had numerous girlfriends, cannot accept this fact, but he cannot change it either.
On the one hand, Zhang Pengpeng was drooling over the three thousand beauties in the prince's harem, but on the other hand, she had to learn how to manage herself in the harem.
The most painful thing for her was that as the "Crown Princess", she had to please Crown Prince Qi Sheng.
As a result, Zhang Pengpeng, who has a girl's body and a boy's heart, has to be caught in the struggle between the Crown Prince, the Ninth Prince, and Lord Zhao for the throne in order to protect herself.
After all the struggles and love-hate entanglements, Zhang Pengpeng finally fell in love with Qi Sheng, and they gave up everything and retired to the mountains.