Fighting for Love – Crystal Zhang, Zhang Haowei
Fighting for Love is an ancient military drama directed by Tian Shaobo, led by Crystal Zhang Tian'ai, and co-starring Zhang Haowei, Richards Wang Ruichang, Gao Ge, Yang Tongshu, Yin Zhusheng, Wang Yongquan, Yu Yang, and Jiang Yunxi.

The drama is adapted from the novel of the same name by Xian Cheng, which tells the story of the founding female general of Nan Xia, A Mai, who removed her makeup and put on her battle robe and finally became a female god of war after all the hardships.
Details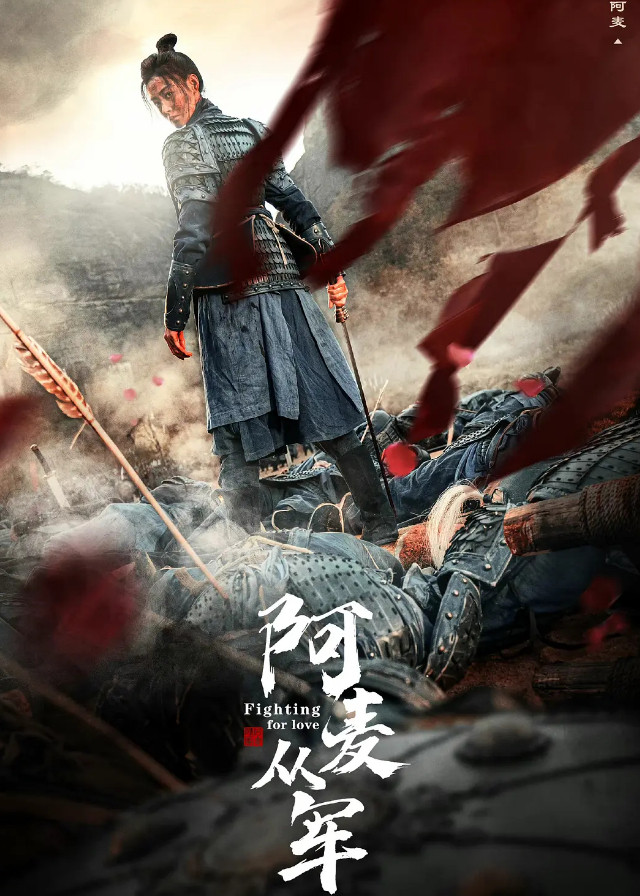 English Title: Fighting for Love
Chinese Title: 阿麦从军
Genre: Historical, Romance, Military, War, Action
Episodes: 40
Duration: –
Director: Tian Shaobo
Writer: Liu Chenglong, Yang Hongwei
Product Company: iQIYI, HUO ER GUO SI XI TIAN FILM
Released Date: –
Boradcast Website: iQIYI
Cast
Synopsis
The Duke of Nan Xia, the family of A Mai, was killed by Chen Qi, a childhood friend.
After a few years, A Mai grew up to be a young girl and dressed as a man in Jianghu to seek revenge on Chen Qi.
By chance, she saved Shang Yizhi, the son of the Princess, and then helped him to escape from his predicament many times. Their fates have been intertwined ever since.
When war broke out, A Mai took off her makeup and entered the military camp, becoming an infantryman. Later on, with her excellent military skills, she repeatedly achieved miraculous successes and became Marshal Mai.
At the same time, she also found herself and achieved greatness through assisting Shang Yizhi, who was in danger of surviving.
On the battlefield, A Mai fought with the enemy general Chang Yuqing repeatedly. But outside the battlefield, they always experienced life and death together by mistake. They cherished each other.
But in the face of the brutal war, A Mai resolutely put aside her love affair and defended her army with her youth.
In the end, A Mai left the army after the war, returned as a girl, lived in seclusion, and finally found her happiness.