How Is Dylan Wang and Bai Lu's Relationship? Their Romantic Encounter is Exciting!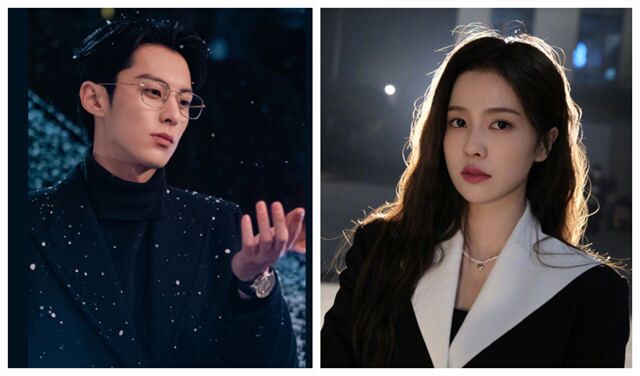 Recently, the TV series "Only For Love" starring Dylan Wang Hedi and Bai Lu, has aired and attracted widespread attention. The two lead actors, Dylan Wang and Bai Lu, have become the center of public attention as a result.
"Only For Love" tells the story of a top financial journalist, Zheng Shuyi (played by Bai Lu), who, due to her boyfriend's infidelity, intentionally approaches Mingyu Yunchuang's CEO, Shi Yan (played by Dylan Wang), to seek revenge on her boyfriend but unexpectedly falls in love with the CEO.
The plot of a journalist and an up-and-coming CEO is extremely captivating, and both Bai Lu and Dylan Wang deliver outstanding performances. Dylan Wang portrays a powerful CEO character with a strong presence, while Bai Lu deeply portrays the character of a young journalist.
During the filming process, Dylan Wang and Bai Lu displayed extraordinary acting skills and chemistry. Their excellent performances vividly bring their characters to life for the audience, with their actions and expressions appearing very natural and smooth.
Especially in the handling of romantic scenes, they exhibit a high level of synchronization and cooperation. Their eye contact and shy gestures are all incredibly heartwarming, creating a strong on-screen chemistry that captivates the audience.
Some viewers have commented:
"Only For Love" caught my attention right from the start. Both the lead actors are incredibly good-looking, their performances are lively and natural, and there are many interesting details. It's definitely worth watching.
The pacing of the early episodes of "Only For Love" is good, not overly dragging. Although the theme isn't particularly innovative, the strong chemistry between the lead actors is crucial for drama fans who value sensory experiences. Their Romantic Encounter is Exciting!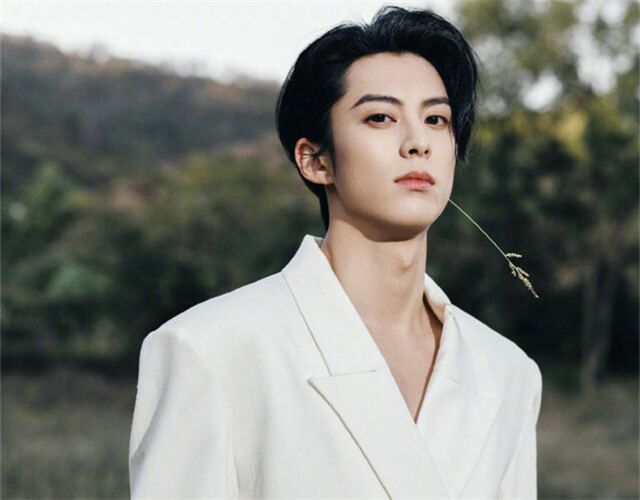 Shi Yan, played by Dylan Wang, is a naturally talented CEO. Besides being the CEO of Mingyu Yunchuang Group, he possesses impressive personal capabilities and can easily handle various complex issues within the company, earning the reputation of a standout figure in the financial world.
After gaining fame from "Love Between Fairy and Devil" Dylan Wang received the script for "Only For Love" At that time, his other works, including "Youth in the Flames of War" and "Unchained Love" weren't promising and had limited potential for success.
For a rising star with a background primarily in costume dramas, this situation was quite risky. For Dylan Wang, who was in the ascendant stage of his career, "Only For Love" presented a rare opportunity, and he took the script very seriously.
Despite his cold appearance, Dylan Wang's character has some immaturity, and overall, his character doesn't quite fit the traditional domineering CEO image.
When the cast was announced, fans of the novel were skeptical about his ability to play the role of a cold and arrogant CEO, believing that he couldn't handle the "scheming" young master type of character.
However, after the drama aired, we believe that the appearance of the male lead, Shi Yan, played by Dylan Wang, was not an issue. He has deep, captivating features, making him well-suited for roles like a domineering CEO or a powerful figure, and his acting skills have improved much.
In "Only For Love" Bai Lu's portrayal of Zheng Shuyi is more stable compared to her previous roles. If "Only For Love" becomes successful, it will lay a solid foundation for her career.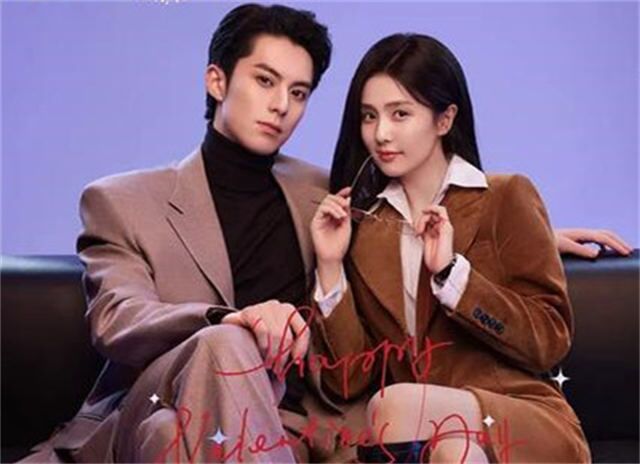 With the great on-screen chemistry between Dylan Wang and Bai Lu, how is their real-life relationship?
Dylan Wang Hedi and Bai Lu are friends. They previously recorded the "Keep Running Season 6" together, with Bai Lu as Wang Hedi's team captain, and they showed great cooperation.
Many people assumed that Bai Lu and Dylan Wang had worked together in a drama before, but in reality, they weren't close before participating in "Keep Running." They established their friendship during the program.
After that, they collaborated on "Only For Love". Both lead actors have high popularity, and they are both easy to get along with. It's believed that they also have a good relationship in real life.
Related Posts
Bai Lu (白鹿) Profile

Dylan Wang (Wang Hedi) Profile

Bai Lu and Zhang Linghe Are In A Relationship?

Does Dylan Wang Hedi Have A Girlfriend? He Was Once Photoed Dating A Girl

Zhang Linghe Breaks Up with Bai Lu? Falls in Love with Esther Yu Shuxin?

What's The Relationship Between Dylan Wang And Shen Yue?

How is Luo Yunxi and Bai Lu's Relationship?

Dylan Wang Photos

Bai Lu Photos

How Is Dylan Wang and Esther Yu's Relationship? Fans Call For A Second Cooperation

Who is Xu Kai's Girlfriend? Dating rumors With Bai Lu is more famous.

Does Bai Lu Have A Boyfriend? Xu Kai Is The Most Famous Rumored Boyfriend Of Her

Dylan Wang Dramas, Movies, and TV Shows List

Bai Lu Dramas, Movies, and TV Shows List

Qin Lan, Dylan Wang experience a cradle-snatcher love in "The Rational Life", taking a lot of pressure

Keep Running announced the new lineup: Bai Lu, and Lin Yi Join, Cai Xukun Quit

Who Is Wang Yizhe's Girlfriend? Rumor of Dating Bai Lu Is True Or Not?

Allen Ren Jialun, Bai Lu: The Fated Love In Two Lives Begins

Ren Jialun, Bai Lu, The Gorgeous Cp In The New Coming Dramas