Unchained Love – Dylan Wang, Yukee Chen
Unchained Love (Forbidden Love)is a historical romantic drama directed by Wu Qiang and starring Dylan Wang Hedi, Yukee Chen Yuqi, Peter Ho, Zeng Li, co-starring He Nan, Wang Yuexin, with special appearances by Zhang Zijian, Shi Yu, Zhang Shaogang, An Weiling.
The drama is based on the novel of the same name by You Sijie.
Details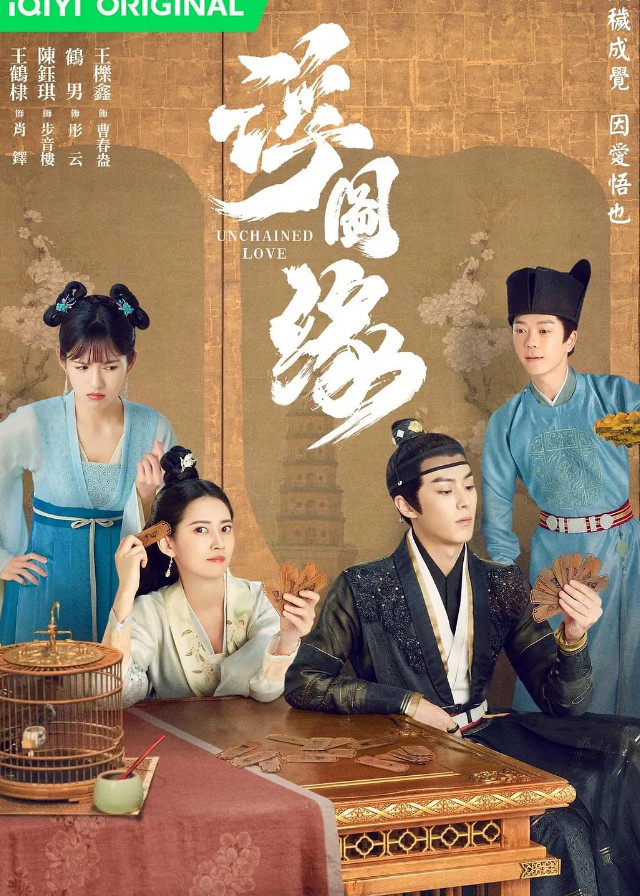 English Title: Unchained Love
Chinese Title: 浮图缘
Genre: Historical, Romance, Drama
Tag: Forbidden Love, Love Triangle, Strong Male Lead, Revenge, Death of a Character, Smart Female Lead
Episodes: 36
Duration: 45 min.
Director: Wu Qiang
Writer: Li Jingling, Xiao Ouling, Zhang Xu
Producer: Yang Bei, Zhang Qiuchen, Feng Le, Yu Fei, He Mai
Product Company: iQIYI, STRAWBEAR
Released Date: 2022-12-27
Broadcast Website: iQIYI, 爱奇艺, Viki
Cast
Synopsis
During the period of Longhua, Xiao Duo, a eunuch in charge of the imperial court, planned a palace mutiny with Lord Fu to help him ascend to the throne.
Bu Yinlou, who should have been buried, was saved by Xiao Duo because the emperor was interested in her and was later placed in Xiao's house.
They got along with each other day by day and gradually developed affection, but due to their status, they had to hide their feelings.
Xiao Duo went to Jiangnan to supervise a silk trade with a foreign country. Bu Yinlou accompanied him to visit her relatives in the south. During the trip, they fell in love and finally revealed their feelings, but there were many obstacles ahead.
Xiao Duo's true identity, the threat of the Lord Nanyuan, and the suppression of the Emperor, a small mistake will lead to a deadly disaster.
Bu Yinlou decided to sacrifice herself and entered the palace. Xiao Duo misunderstood her. They had to hide their emotion.
What will their fate be?
Reviews
You May Also Like
Related Posts
Chinese Dramas Like Unchained Love

Does Dylan Wang Hedi Have A Girlfriend? He Was Once Photoed Dating A Girl

What's The Relationship Between Dylan Wang And Shen Yue?

How Is Dylan Wang and Esther Yu's Relationship? Fans Call For A Second Cooperation

How Is Dylan Wang and Bai Lu's Relationship? Their Romantic Encounter is Exciting!

Does Joseph Zeng Shunxi Have A Girlfriend? Dating Yukee Chen?

Qin Lan, Dylan Wang experience a cradle-snatcher love in "The Rational Life", taking a lot of pressure

Does Yukee Chen Yuqi Have A Boyfriend?

Dylan Wang Photos

How Is Yukee Chen, Lin Yi's Chemistry? They Partner Sweetly In "Memory of Encaustic Tile"

Dylan Wang Dramas, Movies, and TV Shows List

Yukee Chen Dramas, Movies, and TV Shows List

Peter Ho Dramas, Movies, and TV Shows List

Zeng Li Dramas, Movies, and TV Shows List