Guardians of the Dafeng – Dylan Wang, Tian Xiwei
Guardians of the Dafeng is a historical drama directed by Deng Ke, led by Dylan Wang, Tian Xiwei, Liu Yijun, and Yan Zidong, co-starring Yue Yang, Zhang Xiaochen, Mao Xiaohui, Fan Shuaiqi, Liu Meihan, Zhang Miaoyi, Feng Hui, Ding Xiaoying, Yan Peirun, Wang Runze, Wang Yiyao, Li Hongtao, Li Mengying, Jiang Zhenyu, Zhang Chenxiao, and Kang Kang, with special appearances by Ni Hongjie, Liu Jun, Fan Shiqi, Du Chun, Qiu Xinzhi, Chen Xiaoyun, and Estelle Chen.
The drama is based on the web novel of the same name written by Mai Bao Xiao Lang Jun.
Details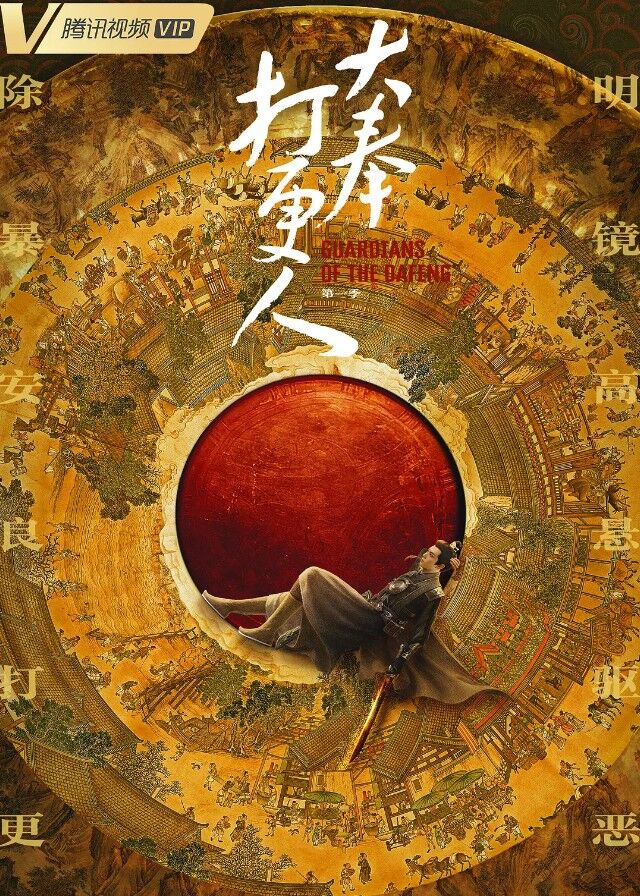 English Title: Guardians of the Dafeng
Chinese Title: 大奉打更人
Genre: Historical, Drama, Fantasy
Episodes: -
Duration: -
Director: Deng Ke
Writer: Yang Yuchen
Producer: Liu Wenyang, Gao Yuan
Product Company: NCM Television, TENCENT PICTURES, YUEWEN
Released Date: -
Broadcast Website: WeTV
Cast
Synopsis
Xu Qi'an, a graduate of the police academy, enters a strange world where there are Confucians, Taoists, Buddhists, demons, and warlocks.
He has just awakened to find himself in prison and is about to be exiled to a frontier town in three days' time, so he is valued by an organization of guardians in order to change his fate and thus becomes a Guardian.
Reviews
You May Also Like
Related Posts
Does Dylan Wang Hedi Have A Girlfriend? He Was Once Photoed Dating A Girl

What's The Relationship Between Dylan Wang And Shen Yue?

How Is Dylan Wang and Esther Yu's Relationship? Fans Call For A Second Cooperation

How Is Dylan Wang and Bai Lu's Relationship? Their Romantic Encounter is Exciting!

Qin Lan, Dylan Wang experience a cradle-snatcher love in "The Rational Life", taking a lot of pressure

Who Is Tian Xiwei's Boyfriend? Qu Chuxiao?

What's Bai Jingting and Tian Xiwei's Relationship? New Life Begins Gets Hurt The Most?

Dylan Wang Photos

Kevin Xiao Kaizhong, Tian Xiwei Make Viewers In The Honey Pot, "Be My Cat" Zero Publicity But High Reputation

Dylan Wang Dramas, Movies, and TV Shows List

Tian Xiwei Dramas, Movies, and TV Shows List

Liu Yijun Dramas, Movies, and TV Shows List

Yan Zidong Dramas, Movies, and TV Shows List