Kris Fan (Fan Shiqi) Profile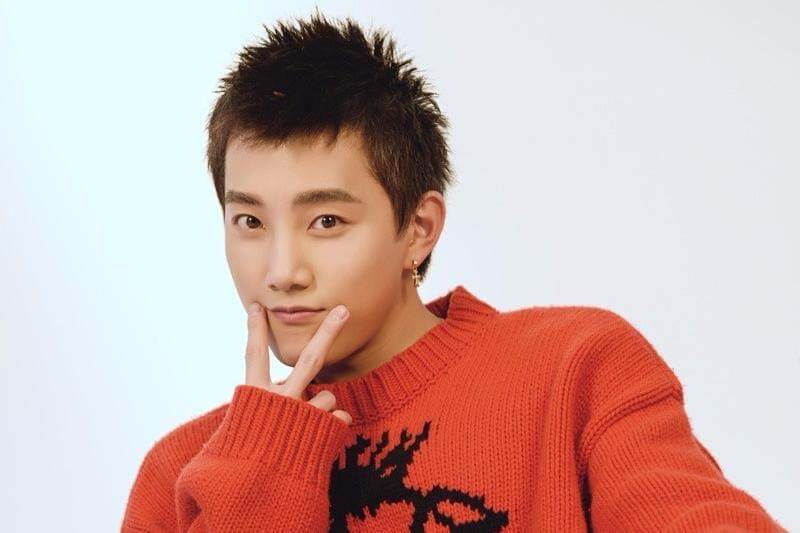 Kris Fan(Fan Shiqi, 范世錡), born on March 23, 1992, in Baicheng, Jilin, is a Chinese singer, actor.

In September 2013, He participated in the singing talent show "Super Boy" and made his debut. In 2016, he starred in the ancient mystery drama "Ice Fantasy " released. On January 31, 2021, he starred in the light comedy "Love Unexpected" was aired.
Basic Info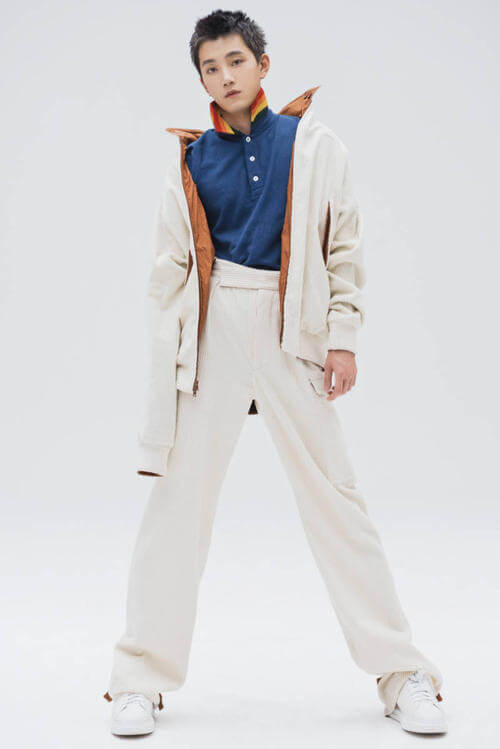 Stage Name: Fan Shi Qi
Birth Name: Fan Shiqi(范世琦)
English Name: Kris Fan
Birthday: March 23, 1992
Place of Birth: Jilin
Zodiac Sign: Aries
Height: 186cm
Weight: 67.5kg
Blood Type: –
Fandom Name: Qu Qi(Cookies)
Fandom Color: Orange
Fanchant: fàn shì yǐ cái wáng zhě guī lái(范世錡才 王者归来)
Instagram: –
Weibo: 范世錡xxxF
Facts
Kris Fan's agent is EE-Media.
Education: he studied at the Chang Chun Public Relations School.
He grew up in a single-parent family.
He worked as a model before debuted.
Good at the saxophone.
Likes to play basketball.
Favorite Music Genre: light music.
He can accept became black
Kris Fan can accept be suntan, but not become fat.
Ideal Type Girlfriend: Virtuous.
Films
Deep Well Canteen (深井食堂之我是富二代)(Jiang Xiaobai)(2016)
No Zuo No Die(我就是我)(Kris Fan)(2014)
Television Series
Court Lady(骊歌行)(Cheng Chuliang)(2021)
New Generation(我们的新时代)(2021)
Love Unexpected (不可思议的爱情)(Xu Nuo)(2021)
My Supernatural Power (我有特殊沟通技巧)(Jing Chu / Jing Dui)(2020)
Qing Qing Zi Jin(青青子衿)(Luo Qiuchi)(2020)
Swing to the Sky (腾空之约)(Ling Kong)(2020)
The Eyas (飞行少年)(Cheng Shuyang)(2019)
Chasing Ball (追球)(Qi Jinghao)(2019)
The King of Blaze (火王之破晓之战)(Prince Li Hong)(2018)
Where the Lost Ones Go (可惜不是你)(Xiang Zeyi / Xiang Hui)(2017)
My Weird Boyfriend (我家来了个怪男人)(Hai Yang)(2017)
Happy Valentine's Day (我的狐仙老婆)(Liu Yi)(2017)
Above the Clouds (云巅之上)(Han Tao)(2017)
The Tibet Code (藏地密码)(Yue Yang)(2016)
Bu Liang Ren (画江湖之不良人)(Zhang Zifan)(2016)
Ice Fantasy (幻城)(Chi Mo)(2016)
A Different Kind of Pretty Man (不一样的美男子)(He Xiaoqian)(2014)
They Are Flying (飛行少年)(Cheng Shu Yang)(2011)
Variety Shows
Lipstick Prince: Season 2 EP 03,04 (口红王子第二季)(2019)
Super Nova Games: Season 2(超新星全运会第二季)(2019)
Super Nova Games(超新星全运会)(2018)
China and South Korea Dream Team(中韩梦之队)(2015)
---
Any content to add or anything want to know about Kris Fan Shiqi, welcome to contact us or leave a comment below.