Swing to the Sky – Hu Bingqing, Fan Shiqi
Swing to the Sky is a youth fantasy romantic drama directed by Yang Xiaobo and Qin Zhen, starring Hu Bingqing, Kris Fan Shiqi, Ren Yunjie, Cheng Shuonan, Song Lin, Sun Zeyuan, and Wu Yu Chen Ning.
The drama is based on the comic of the same name and tells the story of Yu Xiaoyu, a young mermaid who joins the Yinglan diving team and grows up together with the brothers Ling Kong and Ling Chen, the legendary coach Chen Tian and the diving goddess Zhi Ya, taking on the challenge.
Details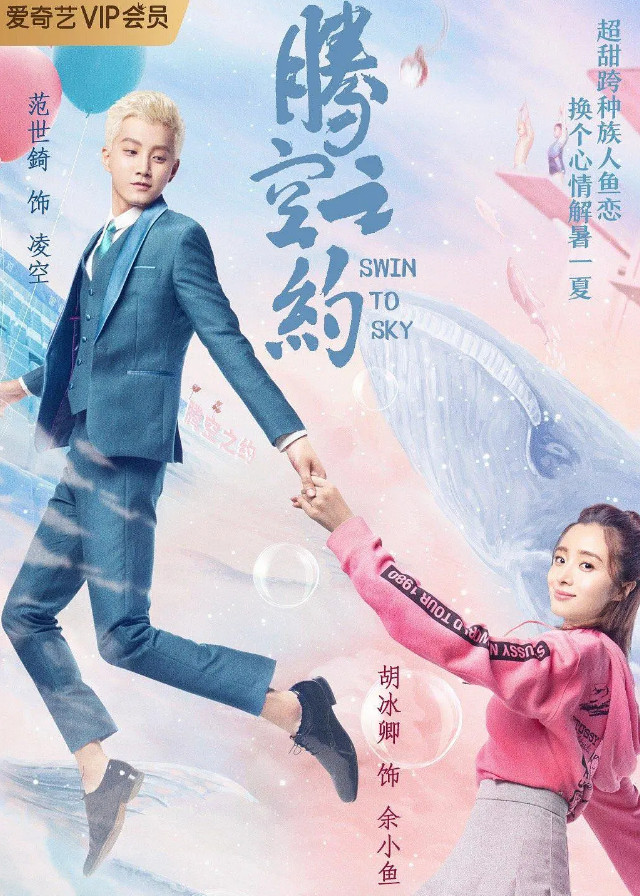 Cast
Synopsis
Yu Xiaoyu, a talented diving girl, accidentally befriends Ling Kong, and becomes a member of the powerful Ling family as a "little stepmother".
With her extraordinary diving ability, she enters the diving team of Yinglan Academy and starts her journey to the most challenging diving competition "Teng Kong Zhi Yue" in the world.
She joins hands with Ling Kong and the others to lead the Yinglan diving team through many tests and challenges.
You May Also Like
Related Posts