Love Unexpected – Kris Fan, Judy Qi
"Love Unexpected" is a super fantasy romantic comedy directed by Ke Hanchen and Hu Hanqing, starring Kris Fan and Judy Qi, and co-starring Cha Jie, Wang Xudong, Shen Yao, and Zhang Chuxuan.

The drama tells a sweet love story between a president and a bodyguard girl.
Details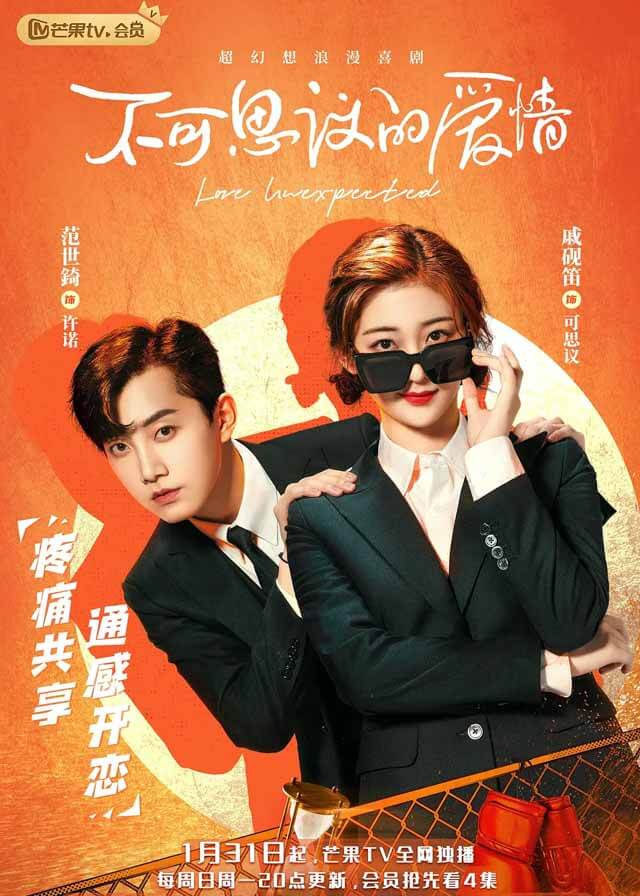 English Title: Love Unexpected
Chinese Title: 不可思议的爱情
Genre: Contemporary, Romance, Comedy
Episodes: 24
Director: Ke Hanchen and Hu Hanqing
Writer: Qin Qin
Broadcasting website: MGTV
Released Date: January 31, 2021
Cast

Kris Fan
as Xu Nuo

Judy Qi
as Ke Siyi
Synopsis
The encounter between Xu Nuo and Ke Siyi begins with a recruitment for a bodyguard.
With her keen eyesight and excellent fighting ability, Ke Siyi makes Xu Nuo decide to hire her to protect him, but Xu Nuo originally does not like violence.
In the end, a destiny unfolds between them.