Love The Way You Are – Derek Chang, Judy Qi
Love The Way You Are is a youth healing and inspirational romantic drama directed by Xu Peishan, starring Derek Chang (Zhang Xuanrui) and Judy Qi Yandi.

The drama is adapted from Zhang Haochen's popular novel "Wo Yu Shi Jie Zhi Cha Yi Ge Ni" and tells the romantic story of Zhen Yuanyuan, a fat girl who becomes supermodel Eva after she slims down successfully and meets her Mr. Charming Ruan Dongsheng again.
Details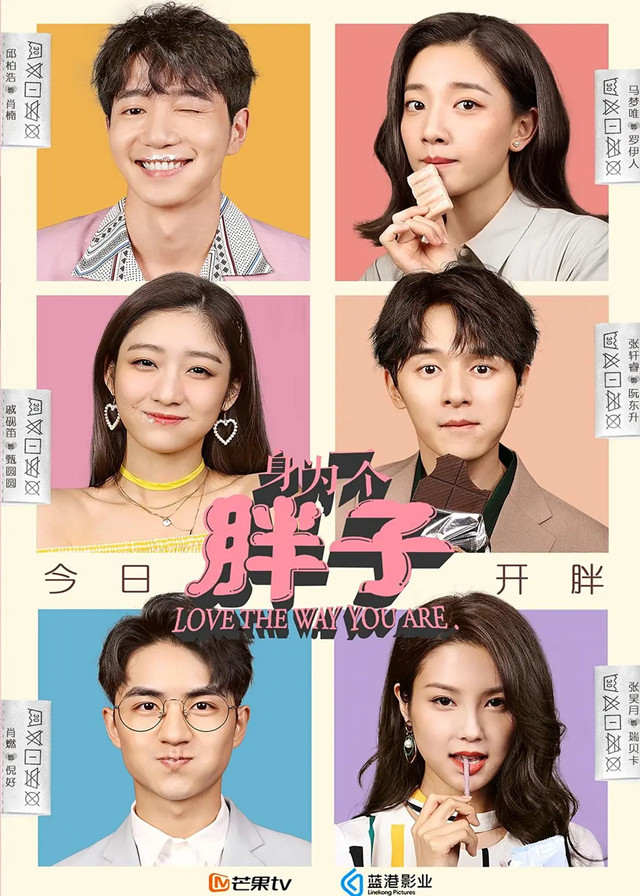 English Title: Love The Way You Are
Chinese Title: 身为一个胖子
Genre: Youth, Romance
Tag: First Love, Misunderstanding, Multiple Couples, Marriage, Double Identity, School Bullying
Episodes: 24
Duration: 40 min.
Director: Xu Peishan
Writer: Xing Yiran, Mi Yuting
Producer: Tang Fan, Yan Yusong, You Jing, Shao Shuai
Product Company: MGTV, LINEKONG PICTURES
Released Date: 2019-12-18
Broadcast Website: MGTV
Cast
Synopsis
EVA, a rising star in the supermodel industry, has a devilish figure and is a very successful model in everyone's heart.
However, people don't know that she has a very special physique, she cannot eat more than 1,000 calories a day.
Because of excessive weight loss before, as long as she eats more than a thousand calories, she will become fat.
But after Eva met her schoolboy Ruan Dongsheng, who she once had a crush on, she found that she would not get fat when she ate the food Ruan Dongsheng cooked.
For the food and good figure, EVA stayed with Ruan Dongsheng's side, but she did not know that Ruan Dongsheng always liked her (the fat Zhen Yuanyuan before).
Finally, they went through all kinds of trials and tribulations. During the period, they gradually developed an affection for each other and started a sweet and youthful love.
Reviews
You May Also Like
Related Posts