Stop! Miss Hua – Judy Qi, Ryan Zhang
Stop! Miss Hua is a contemporary urban drama directed by Li Qingrong and starring Judy Qi Yandi, Ryan Zhang He, Gao Jicai, Su Mengdi, Liu Yinjun, Wu Mingjing, Zhang Cengceng, Wu Tianhao, Xue Bayi, and Zhang Jiajia.
Details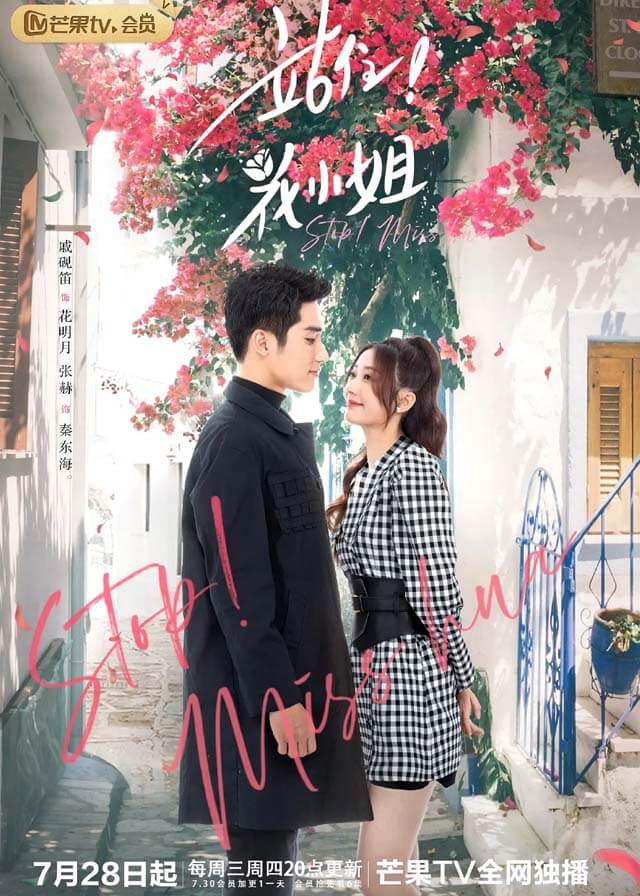 English Title: Stop! Miss Hua
Chinese Title: 站住!花小姐
Genre: Contemporary, Urban, Romance
Episodes: 24
Duration: 42 min.
Director: Li Qingrong
Product Company: MONGO TV, Dongyang Hua Chen Mei Chuang Culture Media Co., LTD
Broadcasting Website: MONGO TV
Released Date: July 28, 2021
Cast

Judy Qi
as Hua Mingyue

Ryan Zhang as Qin Donghai

Gao Jicai as Chen Jingran

Liu Yinjun as Hua Mingchen

Zhang Cengceng as Qi Fei

Xue Bayi as Gao Ren
Synopsis
Hua Mingyue is a veritable youth version celebrity of "Cheon Song-Yi", a sweet and delicate girl who is loved by everyone.
But She is considered to be a girl as the saying "All is not gold that glitters", and has been awarded the title of "Hua A Dou/Stupid Hua".
Qin Donghai was once a squadron leader of the fire brigade. After retiring from the army, he studied in England and returned with excellent grades to join the Hua Group, with a tall and handsome appearance. But, in fact, he has a "girl's heart", is a cute tough guy.
Qin Donghai accidentally became the "royal strategist" of Hua Mingyue, who was suddenly suffering down and out, and as they got along, they fell in love with each other gradually, starting a love-hate love story.