My Supernatural Power – Fan Shiqi, Liu Ye
My Supernatural Power is a suspense crime drama directed by Shen Wenshuai and Zhang Chi, starring Fan Shiqi, Luo Yutong, Miles Wei, Liu Ye, and Dong Yanlei.
This drama is based on a novel of the same name written by Qing Qing Lu Luo. It tells the story of the criminal police of the Nanxing Public Security Bureau's Major Crime Brigade who, without forgetting their original intention and keeping their mission in mind, overcome difficulties and solve a series of mega-cases such as intentional murder, murder for financial gain and the production of prohibited drugs.
Details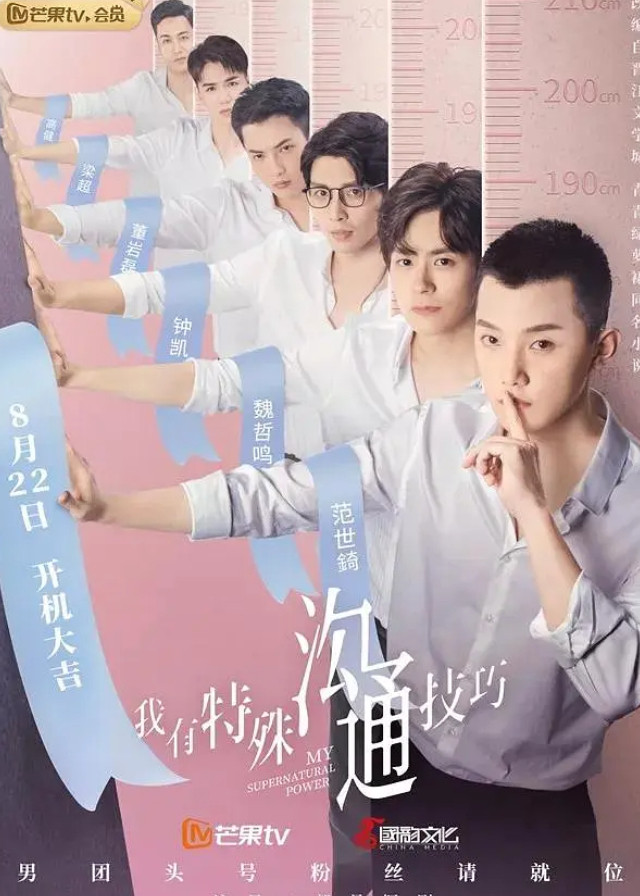 English Title: My Supernatural Power
Chinese Title: 我有特殊沟通技巧
Genre: Suspense, Crime, Thriller, Romance
Tag: Investigation, Psychological, Older Man/Younger Woman, Reverse-Harem, Slight Romance, Detective Male Lead
Episodes: 26
Duration: 45 min.
Director: Shen Wenshuai, Zhang Chi
Writer: Lu Yang, Luo Yuting, Shi Shuangna
Producer: Chen Xixiao
Product Company: Tan Yin, Guo Yuchen, Li Sijia, Yang Jun
Released Date: 2020-11-18
Boradcast Website: MGTV, MangoTV Monsoon
Cast
Synopsis
Jing Chu is a young and talented criminal police officer who has been transferred to the Nanxing City Major Crimes Brigade as the deputy's head due to his repeated solving of major cases, working with Captain Liu Daren, police officers Liu Ruyu, Zhou Zisheng, and Chang Yan.
Jing Chu meets Yang Mianmian, a girl with a great memory, through a small shop murder case, who seems to be inextricably linked to the strange death of Jing Chu's father many years ago.
The deaths of Nangong Chen, a well-known blogger in Nanxing City, and Sha Yue, a member of a girl group, were both due to an overdose of a drug whose source cannot be identified, meaning that an unknown drug is threatening people's lives.
Crime officers from the Major Crimes Brigade uncover a deeper conspiracy behind the related cases, while the lives of Jing Chu and other officers on the case are also threatened.
Despite the fog that lies ahead, the Nanxing Public Security Police are not afraid to sacrifice and remember their mission, eventually destroying the testing base of the Illicit drugs that originated from Country A and rescuing a group of innocent citizens who were deeply affected by it.
A huge case involving the production of Illicit drugs is solved, and the police officers do their utmost to protect the lives of the people of Nanxing City.