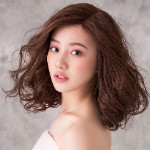 Wang Herun dramas, movies, and TV shows list contains the best TV series, films of Wang Herun and the ongoing and upcoming shows. The list will be updated continuously, bookmark this list to get the latest tv shows of Wang Herun.
Wang Herun Dramas List
TBA

#1

Crime, Suspense, Drama

Bai Jingting, Gina Jin, Ding Yongdai

In the late 1970s, on a steam train from Ningyang to Hacheng, a young railway police officer, Wang Xin, was shuttling through the bustling passengers on duty. He mistook Ma Kui, an old railroad policeman, for a fugitive, and then their story began. From mutual dislike of each other to appreciating each other, Wang Xin and Ma Kui fought side by side in the front line of railroad public security. They always put the safety of each passenger in the first place, selflessly guarding the safety of the north and south trains. Wang Xin and Ma Kui, the old and new generations of railroad police, witnessed the development of Chinese railroads from steam locomotives to electric locomotives to high-speed trains, witnessing the rapid changes in China.

2023-10-03

#2

Romance, Drama, Medical

Huang Zitao, Wang Herun

Veterinarian Tian Tian, while struggling to manage his own financially distressed Tianlin Animal Hospital due to his father's serious illness, encounters Shen Mi, the CEO of the giant in the veterinary medicine industry, "Lu Chuan You Pin". The two form a bond through Shen Mi's pet dog, Carlo. They join forces to revive the declining Tianlin Animal Hospital. Throughout the management process, Shen Mi, Tian Tian, and the staff get to know more pets and their owners through numerous rescue operations for pets, they discover touching stories between animals and people.

2023-07-23

#3

Historical, Wuxia, Suspense

Cheng Yi, Joseph Zeng, Xiao Shunyao

Ten years ago, Li Xiangyi, the master of the Si Gu Sect, was famous for his Sword of Xiangyi and was the glory of the martial arts world. He had a fight with the master of the Jin Yuan League in Dong Hai, then the two masters disappeared in the sea. The Si Gu Sect and the Jin Yuan League both lost seriously and disappeared from the Jianghu. Ten years later, Li Lianhua, a wandering doctor from the countryside, is walking around the world with a Lotus Casebook and is mistakenly given the title of a famous doctor, but he does not want to get involved in the Jianghu. The young master, Fang Duobing, who dreams of being a warrior and a righteous man, notices that Li Lianhua is not a simple man and vows to find evidence of his guilt in impersonating a famous doctor. On the other hand, Di Feisheng, who has always regarded Li Xiangyi as his arch enemy, recognizes that the unremarkable doctor Li Lianhua is Li Xiangyi, so how can he let him go so easily? After a series of cases, the three of them form a deep friendship in the process of solving the case with laughter and anger. Li Lianhua and Di Fangsheng are no longer interested in the affairs of the Jianghu but are driven by Fang Duobing, a young man who takes the safety of the world as his mission, to rekindle their passion. They work together to solve strange cases in the Jianghu and return justice and peace to the world.

2023-03-21

#4

Romance

Wang Herun, Ryan Zhang

In early 20th century China, people's livelihoods were in decline. Jin Yurong, a fallen noble, aspired to become a doctor who could save people and help society, using her own hands to help more people. She met Zhao Zhengnan, a son of a wealthy family who also had a heart for the people. The two went from acquaintances to friends and then to lovers. They also worked hard to explore ways to make the world a better place. After experiencing various hardships, Jin Yurong finally became a doctor who could save the world, and Zhao Zhengnan became a soldier who had progressive ideas and protected his homeland. However, the tide of the times forced them to separate, and they eventually went their separate ways. When Jin Yurong felt disillusioned with life and fell into a low point, the belief in communism shone into her world, and she gradually underwent a rebirth, devoting herself wholeheartedly to the revolutionary cause and becoming an invisible guardian of the revolution. After experiencing various obstacles, the two lovers finally got together. Under Jin Yurong's influence, Zhao Zhengnan also became a part of the "red wave", fighting against Japan and embracing the new China together.

2022-08-08

#5

Urban, Family, Life

Yuan Quan, Huang Xiaoming

Gu Nian is a housewife, living in a happy life. Her husband, Song Jiachen, is a good lawyer with a successful career. However, when an accident happens, Song Jiachen is caught in a crime, and reveals the fact that he cheated on her. In order to take up the burden of life, she is introduced by Feng Sheng to Yisheng law firm to start afresh. Here, she demonstrates her extraordinary ability to work, gaining the admiration of the firm's partner Ling Yi, and helping to clear Song Jiachen's name. Gu Nian becomes more and more independent and strong due to her career. She becomes an excellent lawyer, and she goes forward to defend the fairness and justice of the law without fear.

2022-01-10

#6

Urban, Romance

Wang Herun, Luo Zheng

Jiang Lili, a "loser" who was forced to pretend to be her twin sister because of an accident, gradually becomes a better person and gains love after experiencing the extremely contrasting lives of her sister and herself.

2021-12-30

#7

Urban, Romance

Thomas Tong, Wang Herun, Liu Chao

A cartoonist, Shi Xiaonian, who is at a low point in her life, befriends Gong Ou, the president of NE Group. Gong Ou is investigating the whereabouts of his missing brother, Gong Yu, and decides that Shi Xiaonian is the girl who Gong Yu was photographed with before he disappeared. Shi Xiaonian was confused, but Gong Ou was sure and paranoid, forcing her to give an answer. When Shi Xiaonian try to prove her innocence, she started to live in the same house with Gong Ou. As they get along, they gradually enter each other's hearts, and as they gradually let go of their past hurts and get closer to each other, their romance is met with resistance from many sides, and they also face various tests such as the truth of Gong Yu's disappearance, the power struggle of NE Group, and Gong Ou's perennial paranoia. Shi Xiaonian knew that for the sake of Gong Ou, the best option was to separate for the time being. Regardless of the final ending, she gained the best memories in the time she spent with Gong Ou, she wistfully expects to meet again one day.

2021-09-03

#8

Urban, Romance, Comedy

Lin Gengxin, Wu Jinyan, Nicky Wu

Xia Qian befriended Sheng Zhening, the owner of Changsheng Hotel, at an engagement party. Because her fiance He Zhijun escaped from the wedding temporarily, Xia Qian, who was in a very bad mood, blamed Changsheng Hotel and Sheng Zhening for all the problems. During the disagreement with Changsheng Hotel, Xia Qian found that superb insight and analytical ability can be of great help in bargaining. This opened a new path in life to her: bargaining on behalf of others as a business. Xia Qian set up a bargaining company "Kan Kan Er Tan". Her company and Sheng Zhening's hotel had many business dealings. In the process, Sheng Zhening quite appreciated this rival, Xia Qian also changed her mind on Sheng Zhening gradually. The bargain company also gradually grew up. At this time, Sheng Zhening fell into the trap of the shareholders and was expelled from the Changsheng Hotel. And He Zhijun also appeared in Xia Qian's life again. The fiancee of He Zhijun turned out to be Sheng Zhening's sister. Xia Qian and Sheng Zhening understood each other and supported each other in their relationship and work. She eventually helped Sheng Zhening regain the hotel. With the help of Sheng Zhening, Xia Qian finally forgave He Zhijun.

2020-09-04

#9

Urban, Business, Drama

Mark Chao, Bai Jingting, Qiao Xin

Wu Kezhi, the manager of Jin Chen Capital, has a sharp investment vision and an unruly personality. Because he is not good at getting along with his superiors, there is a gap between him and Qu Zhonghui, a senior executive of the company, and he is not put in an important position by the company. The company suddenly sends Sun Yiqiu, a trainee with an average education and no experience, to join Wu's department. Wu Keizhi is very reluctant to accept him. At this critical moment, Sun Yiqiu retains an important client and earns himself a valuable trial period. During the process of working together, Wu gradually finds out about Sun's ability and strength, and he teaches him by example and guides him carefully so that Sun can grow rapidly. Wu Kezhi also gradually become clear about his own perseverance and bottom line. The constant friction and collision, let the master and disciple gradually tacit understanding. At an important time when the company is facing internal and external problems, this pair of ordinary masters and disciples, who are not favored by the company, save the company's reputation. After a series of events, they have new ideas about their careers and make new choices.

2019-06-27

#10

Historical, Suspense, Thriller

Lei Jiayin, Jackson Yee

Zhang Xiaojing was once a soldier in the army and was appointed as a "Bu Liang Shuai" in charge of detecting and arresting, and coordinating the security work of Wannian County for a long time. However, he was sentenced to death for the crime and put in prison. On the eve of the Lantern Festival in the third year of Tianbao's reign, the Jing'an Bureau, which is responsible for the security of Chang'an City, discovered a suspicious person who had infiltrated the city. Zhang Xiaojing was sent free by Li Bi to detective this case as he learned many languages and was familiar with Chang'an. After Zhang Xiaojing's investigation, he discovered that the enemy's plot was to create chaos during the gathering on the night of the Lantern Festival With only a few hours left before the lantern festival, Zhang Xiaojing must catch the assassin before the festival. During the investigation and pursuit, Zhang Xiaojing also discovered that there was an enemy inside the Jing'an Bureau. In a battle of wits and bravery, Zhang Xiaojing finally revealed the mastermind behind the scene at the last moment, preventing it from happening and saving the people of Chang'an.

2018-12-25

#11

Historical, Romance, Family

Zhao Liying, Feng Shaofeng

The sixth daughter of the Sheng family, Minglan, was smart and beautiful but suffered from the plight of her legal mother's unkindness, her sisters' making troubles, her father's lack of attention, and the death of her biological mother. She hid her intelligence and talent, grew up with humiliation and adversity, stood up for herself despite all the oppression, and finally took revenge for her mother through all the difficulties. In the process, Minglan befriended Gu Tingye, the second son of Ning Yuan Marquis. He has seen Minglan's intelligence and talent under her weak appearance and her fragility and loneliness in her strong character and has gradually been attracted to her. The court was changing, with Gu Tingye's support, the son of the side clan of the Zhao family was established as the crown prince, and Gu Tingye took the imperial edict to break the rebels, and then supported and established the new emperor, becoming the first meritorious minister of the new dynasty. After the marriage, Minglan managed the family business, the entire marquis, eradicated the treachery and the scum. The couple cleared their misunderstanding and established a deep relationship.

2018-09-17

#12

Urban, Romance

Wallace Chung, Ma Tianyu, Sun Yi

During the poor days of their childhood, Jiang Sheng and Liang Sheng were close to each other. Despite being bloodless siblings, they never left each other. Although they were short of material things, their spirits were immensely enriched. They are both admitted to their ideal university. In a car accident, Liang Sheng disappears, thus uncovering the mystery of his origin. Jiang Sheng painstakingly searches for Liang Sheng, Cheng Tianyou accompanies her and falls deeply in love with this ordinary and unusual girl. Liang Sheng returns and becomes Cheng Tianyou's cousin, the intricate family relationship makes the lives of the three no longer calm. Cheng Tianyou, unfortunately, loses his eyesight to save Jiang Sheng and leaves for Paris to protect her. Liang Sheng recovers gradually and finally lets go of his burden, and reveals his love for Jiang Sheng, but Jiang Sheng rejects him. After going through a lot of difficulties, Jiang Sheng truly understands the meaning of life and the true meaning of love, and bravely follows her heart. Jiang Sheng goes far away to France. After the ordeal, the people who love each other finally reap the benefits of love and faith.

2018-08-20

#13

Historical, Romance, Drama

Zhou Xun, Wallace Huo

In 1735, Emperor Qianlong was enthroned, and Ruyi, a sweetheart who grew up with him, entered the palace as an imperial concubine according to the ritual. From then on, they staged a marriage in the palace, from acquaintance and love to lose and ruin. When the new emperor ascended to the throne, Ruyi became a concubine because of her childhood friendship with Emperor Qianlong and was ostracized by everyone. The Queen Mother had a feud with Ruyi's family, so Ruyi was in trouble. At this time, Emperor Qianlong also faced the same problem of Empress Dowager taking power and the old ministers charging the affairs of state. During the change of power, Qianlong and Ruyi supported each other through difficult times until they cleared the obstacles. After years of hard work, Qianlong pushed Ruyi to the position of Empress and shared the world with her. However, after becoming Empress, Ruyi discovered that Qianlong has grown from a teenage husband to a mature emperor, who is so suspicious and fickle. His imperial selfishness was constantly revealed, and the trust and love between them were gradually fading. But Ruyi continued to hold on to her good memories and her duties as empress until her death.

2018-07-19

#14

Historical, Romance

Wu Jinyan, Nie Yuan, Qin Lan

In the sixth year of the Qianlong reign, a young girl Wei Yingluo entered the Forbidden City as a palace maid to seek the truth about her eldest sister's death. After an investigation, Wei Yingluo confirmed that her sister's death was related to the absurd prince Hong Zhou, and was determined to get justice. Empress Fucha, who was skilled in rituals and laws, worried that Wei Yingluo has gone astray and tried her best to give her warmth and help. Under the empress' careful guidance, Wei Yingluo grew up to be a strong and upright court lady and put aside her grudges to live a serious life. The unfortunate death of the Empress makes Wei Yingluo misunderstand Emperor Qianlong, but they went from mutual hostility to understanding and supporting each other finally.

2018-06-18

#15

Historical, Romance, Fantasy

Yang Mi, Ethan Juan

In the five continents, Taiyuan, Tiansha, Xuanji were led by the Tian Quan Imperial City, and be separated by the Sea of Fufeng with the Holy Land, Qiongcang. The three countries were peaceful, quiet, and peaceful. But not many people remembered that a thousand years ago, Di Feitian poisoned the five continents, causing heaven and earth to hang upside down. Thanks to the Qiongcang elders' help, the world turned the danger into peace. Now, the long-sealed Di Feitian was ready to move, and the world will be plunged into disaster again. In order to stop the disaster, people must foud the maiden with the five-color stone to save the five continents. A young servant living on Xuanyuan Mountain, Fu Yao (Yang Mi), was much despised by her fellow disciples. After she cultivated the divine skill of "Po Jiu Xiao", her martial arts skills grew greatly, and the five seals inside her body were about to be opened. On her way to practice, she met Zhangsun Wuji (played by Ethan Juan), the crown prince of the Tianquan Kingdom, and they worked together to break through all the difficulties, which revealed the true identity of Fu Yao. The two young people became the key to the fate of all the people as the world was about to change……

2018-02-07

#16

Urban, Romance

Wallace Chung, Jiang Shuying

Ten years ago, Lu Fei, a talented student met Xin Chen, a stubborn and rebellious girl. They have very different temperaments, but they have fallen in love in an accident. And they eventually separated. Ten years later, Lu Fei appeared again. He put aside his fledgling career abroad and insisted on returning here to look for Xin Chen. But Xin Chen, a dance teacher, had misunderstood him years ago and her expectations of the relationship had long since fallen to the freezing point. Their love was facing a huge challenge. She told Lu Fei that she had put him down long ago and hoped he could find new love. Lu Fei did not leave, but settled down and tried to intervene in Xin Chen's life. But instead of being impressed, Xin Chen once again left without saying goodbye. Xin Chen ran away again and again. One day Lu Fei did not show up again. Xin Chen thought she would feel relaxed, but found that she began to miss Lu Fei. It turns out that she has always loved Lu Fei, but the secret she hid deep inside made her afraid to fall in love with him again. The persistence of Lu Fei finally moved her and rekindled her courage to love. She was finally ready to set off in search of Lu Fei, only to find him not far away, always protecting her around.
Wang Herun Movies List
2020-02-08

#1

Historical, Romance, Drama

Zhou Lula, Wang Yuwen

Princess Jing Xian and the palace chef Zhang Dongguan overcame the differences in traditional family concepts, the disparity in identity, and the pressures of specific spaces to help the people around them, including palace maids, princes, generals, and servants, to solve their problems. Through creating delicious and carefully prepared dishes, they resolved various conflicts. During the process, the two overcame numerous obstacles and gained a deeper understanding of each other, silently completing their own growth. In the end, they returned to an ordinary life together.

2016-04-22

#2

Youth, School, Romance

Bai Jingting, Guo Shutong, Li Hongyi

Lin Tianjiao had been living a glorious life until she fell ill during the most important exam of her life - a test that would add extra points to her college entrance exam. In a moment of panic, she decided to cheat to pass the exam. However, cheating requires skill, and Lin Tianjiao made a mistake that was seen by Gao Xiang. When her textbook fell to the ground, the teacher misunderstood and thought it was Gao Xiang's doing. In a brave move, Gao Xiang took the blame for her. Little did Lin Tianjiao know that her life would take a different turn from that moment on, all because of the person she despised the most during her entire academic career. It wasn't that one was attracted to the other, but rather that most teenagers become frustrated not because they genuinely dislike someone, but because they fear the judgment of others, fear becoming different, fear someone entering their hearts, and fear not being able to see what lies ahead. During this process, the two of them constantly sabotage each other, with Lin Tianjiao swearing to fight for her life...
Related Posts