The Longest Day in Chang'an – Lei Jiayin, Jackson Yee
The Longest Day in Chang'an is a historical suspense drama directed by Cao Dun, led by Lei Jiayin and Jackson Yee.
Based on Ma Boyong's novel of the same name, the drama tells the story of Zhang Xiaojing, a prisoner on death row in Chang'an, who is ordered to work with Li Bi to save Chang'an in 12 hours on the eve of the Lantern Festival in the Tang Dynasty.
Details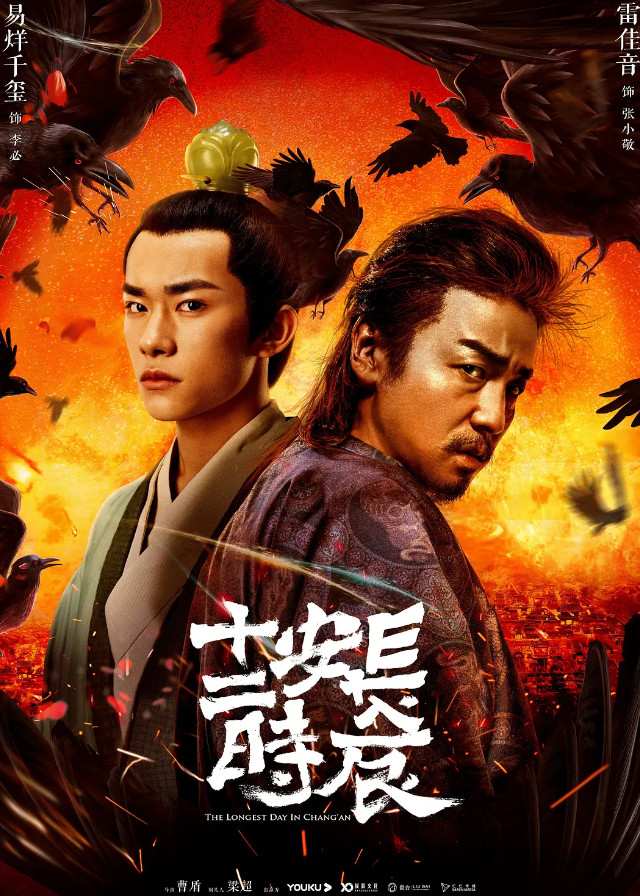 Cast
Synopsis
Zhang Xiaojing was once a soldier in the army and was appointed as a "Bu Liang Shuai" in charge of detecting and arresting, and coordinating the security work of Wannian County for a long time.
However, he was sentenced to death for the crime and put in prison.
On the eve of the Lantern Festival in the third year of Tianbao's reign, the Jing'an Bureau, which is responsible for the security of Chang'an City, discovered a suspicious person who had infiltrated the city.
Zhang Xiaojing was sent free by Li Bi to detective this case as he learned many languages and was familiar with Chang'an.
After Zhang Xiaojing's investigation, he discovered that the enemy's plot was to create chaos during the gathering on the night of the Lantern Festival
With only a few hours left before the lantern festival, Zhang Xiaojing must catch the assassin before the festival.
During the investigation and pursuit, Zhang Xiaojing also discovered that there was an enemy inside the Jing'an Bureau.
In a battle of wits and bravery, Zhang Xiaojing finally revealed the mastermind behind the scene at the last moment, preventing it from happening and saving the people of Chang'an.
Reviews
You May Also Like
Related Posts