The Story of Ming Lan – Zhao Liying, Feng Shaofeng
The Story of Ming Lan is an ancient romantic family drama directed by Zhang Kaizhou, led by Zhao Liying and Feng Shaofeng, co-starring Zhu Yilong, Shi Shi, Zhang Jianing, Cao Cuifen, Liu Jun, Liu Lin, Gao Lu, Wang Renjun, Li Yixiao, Wang Herun, Zhang Xiaoqian, and Li Hongtao.

The drama is adapted from the novel of the same title. Through the story of the growth, love, and marriage of Ming Lan, a young girl from an official family in the Northern Song Dynasty, it unfolds a picture of the life of a young girl from a daughter to the marquis' wife, telling the story of the prosperity of a family and the struggle of women under the ancient ritual system.
Details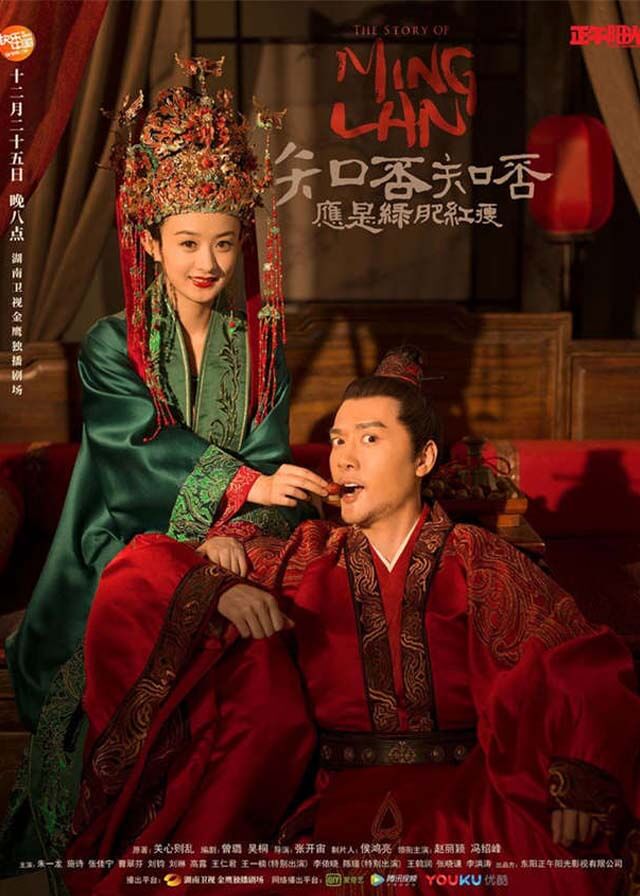 English Title: The Story of Ming Lan
Chinese Title: 知否知否应是绿肥红瘦
Genre: Historical, Romance, Family
Tag: Smart Female Lead, Strong Female Lead, Calm Female Lead, Slow Burn Romance, Revenge, Male Chases Female First
Episodes: 78(TV) / 73(DVD)
Duration: 47 min.
Director: Zhang Kaizhou
Writer: Zeng Lu, Wu Tong
Producer: Hou Hongliang
Product Company: DAYLIGHT ENTERTAINMENT
Released Date: 2018-12-25
Watch On: CN Drama, iQIYI, Viki
Cast
Synopsis
The sixth daughter of the Sheng family, Minglan, was smart and beautiful but suffered from the plight of her legal mother's unkindness, her sisters' making troubles, her father's lack of attention, and the death of her biological mother.
She hid her intelligence and talent, grew up with humiliation and adversity, stood up for herself despite all the oppression, and finally took revenge for her mother through all the difficulties.
In the process, Minglan befriended Gu Tingye, the second son of Ning Yuan Marquis.
He has seen Minglan's intelligence and talent under her weak appearance and her fragility and loneliness in her strong character and has gradually been attracted to her.
The court was changing, with Gu Tingye's support, the son of the side clan of the Zhao family was established as the crown prince, and Gu Tingye took the imperial edict to break the rebels, and then supported and established the new emperor, becoming the first meritorious minister of the new dynasty.
After the marriage, Minglan managed the family business, the entire marquis, eradicated the treachery and the scum. The couple cleared their misunderstanding and established a deep relationship.
Reviews
You May Also Like
Related Posts