Rookie Agent Rouge – Zhao Liying, Lu Yi
Rookie Agent Rouge is an anti-war drama directed by Xu Jizhou, starring Zhao Liying, Lu Yi, Tao Xinran, and Yuan Wenkang.

The drama tells the story of Lan Yanzhi, a very talented agent in Shanghai during the war period, who aspires to a career as a secret agent and mistakenly befriends an agent named Zhou Yuhao with three identities. They go through a love-hate relationship and fight for the war together to defend national justice.
Details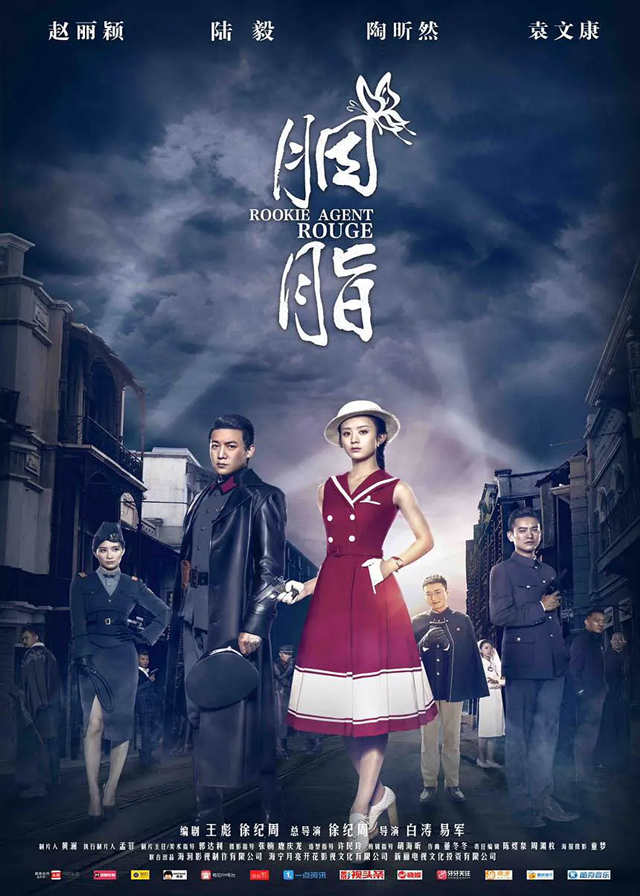 English Title: Rookie Agent Rouge
Chinese Title: 胭脂
Genre: War, Romance, Political, Military
Tag: Chinese Republican Era, Genius Female Lead, Spy Female Lead, Love Triangle, Amnesia, Friends to Enemies
Episodes: 45
Duration: 45 min.
Director: Xu Jizhou
Writer: Wang Biao, Xu Jizhou
Producer: Huang Lan
Product Company: NCM Television, Hairun Movies & TV Production Co., Ltd
Released Date: 2016-09-27
Boradcast Website: 爱奇艺
Cast
Synopsis
In 1937, the Japanese army launched a full-scale invasion of China, which aroused a strong patriotic fervor among the Chinese people.
A progressive young girl in Shanghai, Lan Yanzhi, and her college classmates also called for a boycott of Japanese goods in solidarity with the soldiers at the front.
However, because of a propaganda activity, Yanzhi was coincidentally involved in the Sino-Japanese conflict; she actively worked for the anti-war despite her own safety, and after making achievements, she hoped to serve her country by fighting against the war.
After joining the Kuomintang, Yanzhi had experienced battles of all kinds, but she discovered the negativity and degradation within the Kuomintang.
When her beliefs wavered, Yanzhi was guided and inspired by the communist Zhou Yuhao and joined the Communist Party to continue the anti-Japanese march.
During the hard struggle, Yanzhi gradually grew up and finally became a qualified Communist Party member.