Rookie Agent Rouge – Zhao Liying, Lu Yi
Rookie Agent Rouge is an anti-war drama directed by Xu Jizhou, starring Zhao Liying, Lu Yi, Tao Xinran, and Yuan Wenkang in the lead roles.
The drama tells the story of a very talented girl, Lan Yanzhi, who aspires to a career as an agent in Shanghai during the war period and mistakenly befriends a triple agent, Zhou Yuhao, who becomes both an enemy and a friend, fighting together for the country.
Details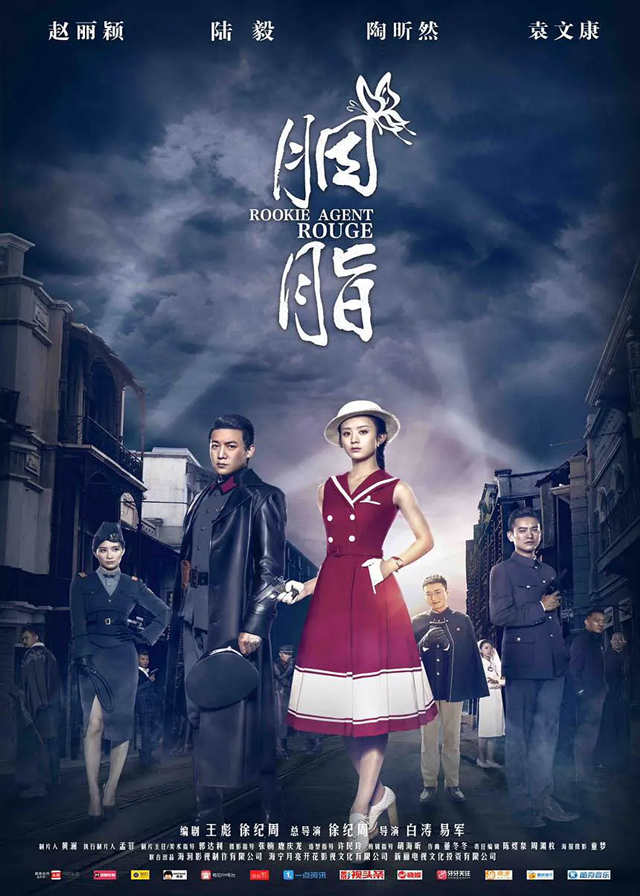 English Title: Rookie Agent Rouge
Chinese Title: 胭脂
Genre: War, Romance, Political, Military
Tag: Chinese Republican Era, Genius Female Lead, Spy Female Lead, Love Triangle, Amnesia, Friends to Enemies
Episodes: 45
Duration: 45 min.
Director: Xu Jizhou
Writer: Wang Biao, Xu Jizhou
Producer: Huang Lan
Product Company: NCM Television, Hairun Movies & TV Production Co., Ltd
Released Date: 2016-09-27
Broadcast Website: 爱奇艺
Cast
Synopsis
In 1937, the Japanese army launched a full-scale invasion of China, sparking strong patriotic sentiments among the Chinese people. Shanghai progressive young woman, Lan Yanzhi, and her university classmates took to the streets together, calling for a boycott of Japanese goods to support the frontline soldiers. However, due to a lecture activity, Yanzhi coincidentally became involved in the conflict between China and Japan. Disregarding her own safety, she actively worked for the resistance movement, and after achieving military merit, she desired to contribute more to the country's cause. After joining the Kuomintang (Nationalist Party), Yanzhi experienced various battles but discovered the internal corruption and negativity within the party. At a time of wavering faith, Yanzhi received guidance and inspiration from a Communist Party member named Zhou Yuhao, and she joined the Communist Party to continue the anti-Japanese struggle. Through arduous and exceptional struggles, Yanzhi gradually grew and finally became a qualified member of the Communist Party.
Reviews
You May Also Like
Related Posts