The Legend of Shen Li – Zhao Liying, Lin Gengxin
The Legend of Shen Li is a Xianxia drama directed by Deng Ke, led by Zhao Liying and Lin Gengxin, co-starring Xin Yunlai, He Yu, Lamu Yangzi, and Zeng Li, with Xuan Lu, Liu Guanlin, Qiu Xinzhi and Zhang Tianyang in special appearances.
The drama is based on the novel of the same name by Jiu Lu Fei Xiang (Ben Wang Zai Ci), which tells the ridiculous love story of the last true god in the world and the Lord Bi Cang, who was born with a pearl.
Details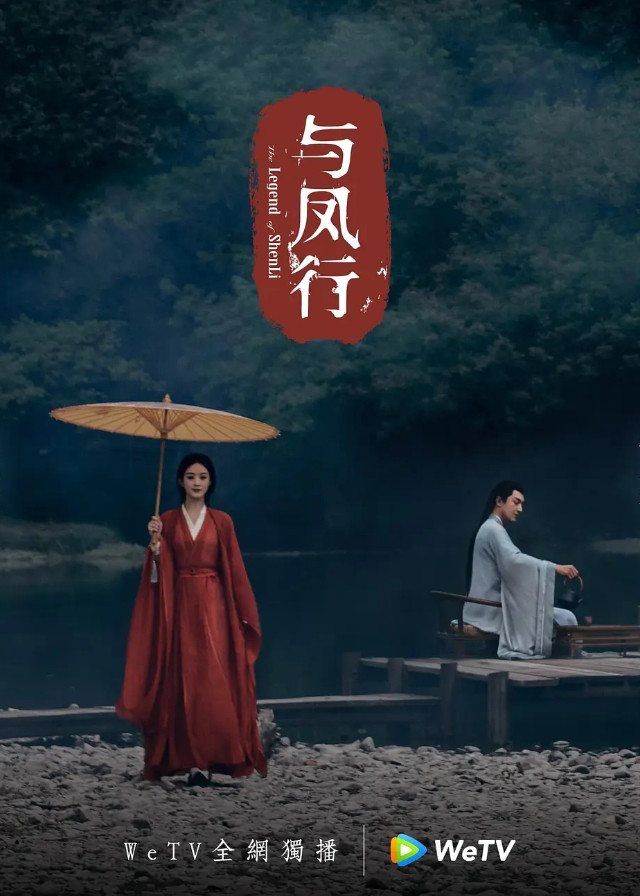 English Title: The Legend of Shen Li
Chinese Title: 与凤行
Genre: Historical, Romance, Fantasy, Immortal
Episodes: 40
Duration: 45 min.
Director: Deng Ke
Writer: Jiu Lu Fei Xiang
Product Company: SHANGHAI YUXIN FILM & CULTURE CO.
Released Date: –
Watch On: WeTV
Cast
Synopsis
The ancient gods perished, leaving only the last one in the world – Xing Zhi.
According to rumors, this immortal had lived alone in the heavens for tens of thousands of years, without emotion or desire. During the war between the immortals and the devils, he saved the world with his own strength, and since then, he has kept the door closed and is nowhere to be found.
Hundreds of years have passed. a female lord born with a pearl. On her thousandth birthday, She was arranged a marriage for a political union purpose.
On her way to escape the marriage, Shen Li was beaten back to her original form as a phoenix and fell into the human world with injuries.
When she fell into a coma, a mortal vendor treated her like a fat chicken, plucked all her feathers,s and put her in a cage to be sold.
When Shen Li woke up, she was furious at the situation, but there was nothing she could do.
When she fell upset, a handsome man passed by, stared at her thoughtfully for a long time, and then said with a smile, "I'll take this one."
Their fates were tied together by a seemingly inadvertent deal.
Reviews
You May Also Like
Related Posts