Zanilia Zhao Liying, William Feng Shaofeng Announced Divorce
On April 23, Zhao Liying studio and Feng Shaofeng studio released a statement at the same time, saying that Zhao Liying and Feng Shaofeng has decided to end the marriage relationship with a peaceful breakup. And has done the divorce procedures, they will raise children together.
Then, Feng Shaofeng posted a Weibo to confirm the matter: "The days are long, the past is good, may the future be better", and @Zhao Liying.
Zhao Liying and Feng Shaofeng collaborated on four works including "The Story of Ming Lan", "The Monkey King 3", "The Girl in Blue" and "Four Women Conflict ".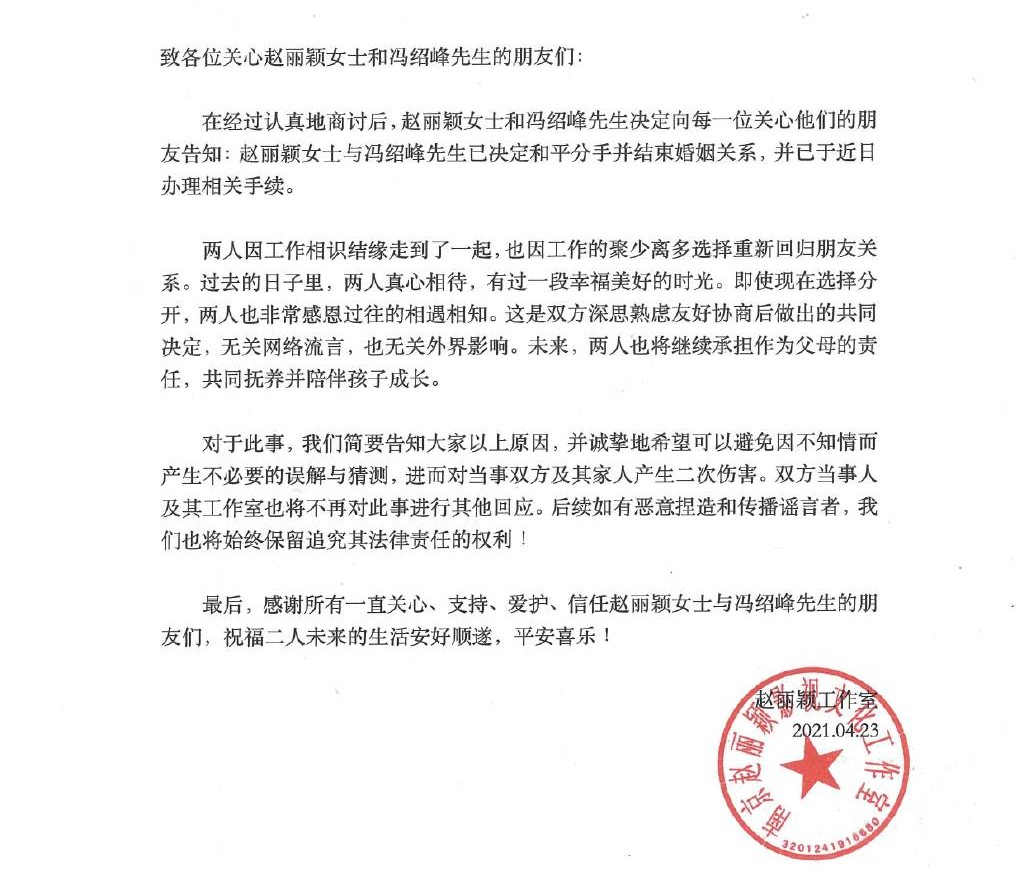 On October 16, 2018, Feng Shaofeng Zhao Liying announced their marriage with the marriage certificate. On January 1, 2019, Feng Shaofeng announced Zhao Liying's pregnancy and on March 8, Zhao Liying's son was born.
After married, Feng Shaofeng has been on the variety show "Happy Camp" hosted by they good friends, He Jiong and Xie Na, and has talked about the interesting story of meeting and falling in love with Zhao Liying in the show many times.
Zhao Liying is also mentioned her love with Feng Shaofeng in the interview many times after the married and repeatedly confessed that Feng Shaofeng is what she has been hoping to marry, so suitable for the other half.
Just a few days ago, there are rumors that they will hold a wedding, Feng Shaofeng wants to do a wedding, Zhao Liying doesn't want to. So it makes many people shocked that they have divorced actually.
On April 9, there were also media shots of Zhao Liying and Feng Shaofeng in a same photo, Zhao Liying tied high ponytail, looking youthful and energetic.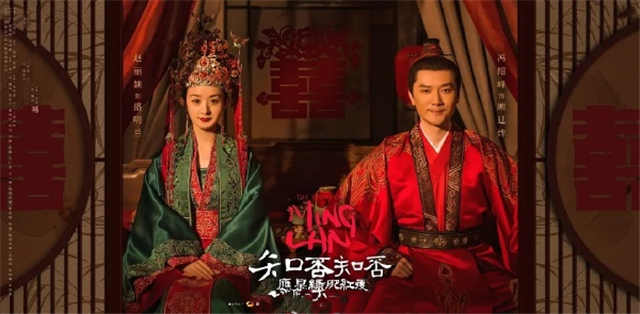 In this short meeting, they met in a hurry and hurriedly got into their respective cars, a meal was very short. This time is considered their last meal before the divorce, in fact, from that time, they should be on the verge of divorce.
The media said at the time that Feng Shaofeng and Zhao Liying chatted a few words, then left in their respective cars, Looked not at all like a loving couple, no intimate actions, not even holding hands and hugging, just like ordinary friends.
Zhao Liying last year shot "Chinese Restaurant 4", "The Story of Xing Fu", the film "Who is the Murderer", and many other dramas. She almost spent all the time on the set, and indeed rarely had the opportunity to meet with Feng Shaofeng.
Feng Shaofeng is also busy filming recently, may be affected by the dirvoce, Feng Shaofeng looks haggard, lost a lot of weight.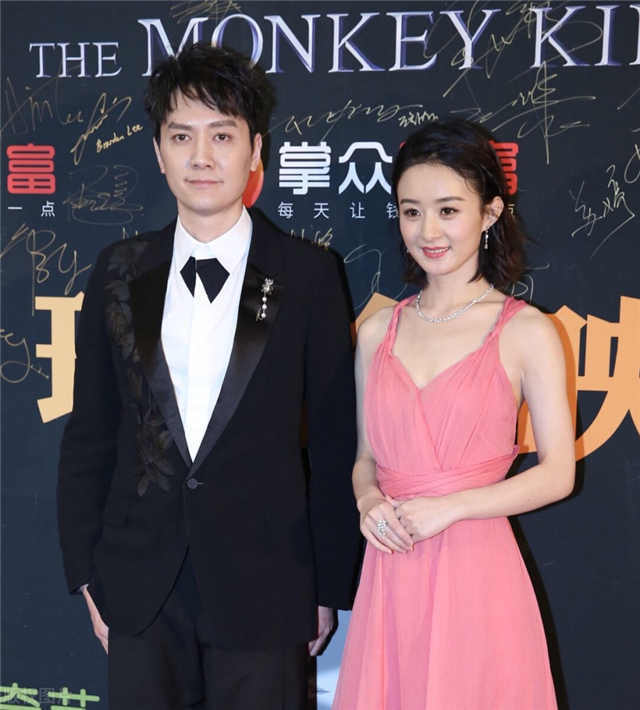 Feng Shaofeng and Ni Ni, Lin Yun have had a relationship, but he finally chose Zhao Liying, many people thought Zhao Liying is Feng Shaofeng's Miss. Right, and now it seems not.
It's just two years ago, Zhao Liying gave birth to her son, Feng Shaofeng said his son and him will protect their mother together. In the first half of last year, Zhao Liying has begun to shoot variety shows, dramas, they got together less and less.
It's easy to make the relationship come ture by cooperate in dramas. Perhaps Zhao Liying was pregnant, they need to get a certificate, so they married. But after they really married only to find that it is not the right person for each others, and finally they can only end the relationship peacefully.
Wishing all the best and happiness to each of them.
Zhao Liying And Feng Shaofeng Divorce Statement
To all the friends who care about Ms. Zhao Liying and Mr. Feng Shaofeng.
After careful discussion, Ms. Zhao Liying and Mr. Feng Shaofeng have decided to inform everyone who cares about them: Ms. Zhao Liying and Mr. Feng Shaofeng have decided to end their marriage peacefully and the relevant procedures have been completed recently.
They met through work and came together, but they also chose to return to friendship due to work. In the past, they treated each other sincerely and had a happy and beautiful time.
Even though they choose to separate now, they are very grateful for the past encounter and acquaintance. This is a mutual decision made by both parties after careful consideration and friendly consultation.
It is not about internet rumors or outside influences. In the future, both of them will continue to take responsibility as parents and raise their children together.
We would like to briefly inform you of the above reasons and sincerely hope to avoid unnecessary misunderstanding and speculation due to lack of information that may cause secondary harm to both parties and their families.
Both parties and their studios will not respond to this matter further. If there are any malicious fabricators and rumor spreaders, we will always reserve the right to pursue their legal responsibility!
Finally, we would like to thank all the friends who have been caring, supporting, loving and trusting Ms. Zhao Liying and Mr. Feng Shaofeng, and wish them good luck, peace and happiness in their future lives.
Zhao Liying and Feng Shaofeng Relationship Development
April 23, 2021 11:46
Zhao Liying responded to the divorce: the days are long, the past is good, may the future be better.
April 23, 2021 10:16
Feng Shaofeng responded to the divorce: the days are long, the past is good, may the future be better.
April 23, 2021, 10:06
Zhao Liying Feng Shaofeng announced divorce.
March 18, 2021,
Feng Shaofeng sued divorce rumors, was compensated 7000 yuan.
February 23, 2021
Feng Shaofeng and Zhao Liying traveled together in Sanya.
October 7, 2020
Zhao Liying celebrated Feng Shaofeng's 42-year-old birthday.
September 10, 2020
Feng Shaofeng won the case to disprove the rumors of divorce and cheating, the rumor-monger issued a formal apology.
August 19, 2019
Feng Shaofeng, Zhao Liying announced they will make up the wedding in October
March 8, 2019
Feng Shaofeng posted the baby footprint photo and announced Zhao Liying's birth.
January 14, 2019
Zhao Liying officially announced her pregnancy.
December 25, 2018
Zhao Liying and Feng Shaofeng cooperate "The Story of Ming Lan".
October 16, 2018
Zhao Liying announced her marriage with Feng Shaofeng
September 21, 2017.
Zhao Liying spent a night together at Feng Shaofeng's home
April 6, 2017
Zhao Liying and Feng Shaofeng collaborated on "The Monkey King 3".
Related Posts