Princess Agents – Zhao Liying, Lin Gengxin
Princess Agents is a female inspirational and legendary costume drama directed by Wu Jinyuan, starring Zhao Liying, Kenny Lin Gengxin, Shawn Dou, Li Qin, Deng Lun, Jin Shijie, co-starring Wang Yanlin, Niu Junfeng, Huang Mengying, Tian Xiaojie, Sun Ning, Jin Han, Xing Zhaolin, Cao Xiyue, Zhu Shengyi, Ruan Shengwen, Li Ruojia, and Miao Miao.

The drama is adapted from Xiaoxiang Dong'er's novel "11处特工皇妃", which tells the story of a maverick slave girl, Chu Qiao, who helped to establish a new regime in the chaotic world of the Western Wei Dynasty. It is a story about guarding, betrayal, faith, and love.
Details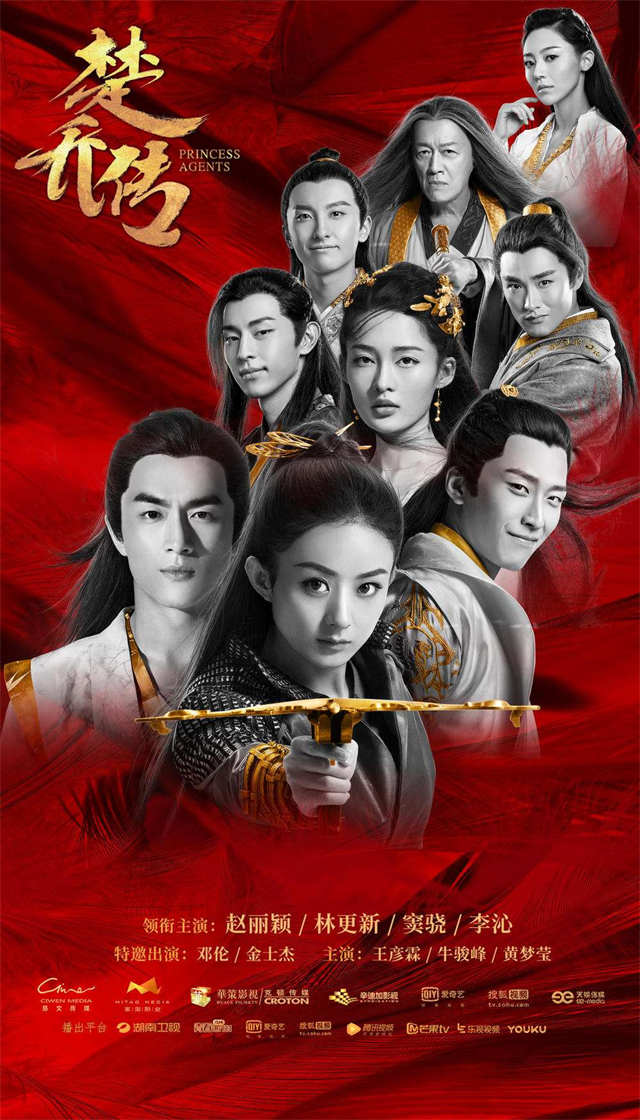 English Title: Princess Agents
Chinese Title: 楚乔传
Genre: Costume, Legendary, Inspirational
Episodes: 67
Duration: 45 min.
Director: Wu Jinyuan
Writer: Jiawen, Yang Tao, Chen Lan
Product Company: CIWEN MEDIA, MITAO MEDIA, CROTON
Broadcasting Website: Viki, China Zone
Released Date: June 5, 2017
Cast
Zhao Liying
as Chu Qiao / Xing Er / Jing Xiaoliu

Lin Gengxin
as Yuwen Yue

Shawn Dou
as Yan Xun

Li Qin
as Yuan Chun

Deng Lun
as Xiao Ce

Huang Mengying as Xiao Yu / Fang Qin
Cao Xiyue as Jin Zhu

Wang Yanlin as Yuwen Huai

Niu Junfeng
as Yuan Song

Xing Zhaolin
as Yue Qi
Synopsis
In the years of Western Wei, there was chaos and war, and many civilians were reduced to slaves and their lives were like grass.
A slave girl, Chu Qiao, was sent to the hunting ground for the nobles to shoot for entertainment.
Witnessing the tragic death of her elder brother and sister, she vowed to take her little sister to escape from the prison.
Chu Qiao attracted an open-minded nobleman, Yuwen Yue's attention. She was forced to undergo severe training while forming a deep friendship with Yan Xun.
When Yan Xun's family was wiped out and he was in a desperate situation, Chu Qiao stayed with him and helped him to escape from the situation.
However, after returning to Xiliang, Yan Xun's ambition swelled and he was willing to take the lives of all the people in the city as a price to claim the throne.
In desperation, Chu Qiao apart from Yan Xun.
Yan Xun traped Yuwen Yue in the ice lake, Chu Qiao and Yuwen Yue fell into the ice lake and their lives are not yet known.