Legend of Fei – Zhao Liying, Wang Yibo
Legend of Fei is a historical Wuxia drama directed by Wu Jinyuan and led by Zhao Liying and Wang Yibo, co-starring Zhang Huiwen, Chen Ruoxuan, Sun Jian, Zhou Jieqiong, Zhang Xinyu, and Leng Jiyuan, with special appearances by Che Xiao, Geng Le, Dong Xuan, and Hu Bing.

The drama is based on Priest's novel "You Fei", which tells the story of Zhou Fei and Xie Yun and a group of young heroics who enter Jianghu for the first time and complete their self-training.
Details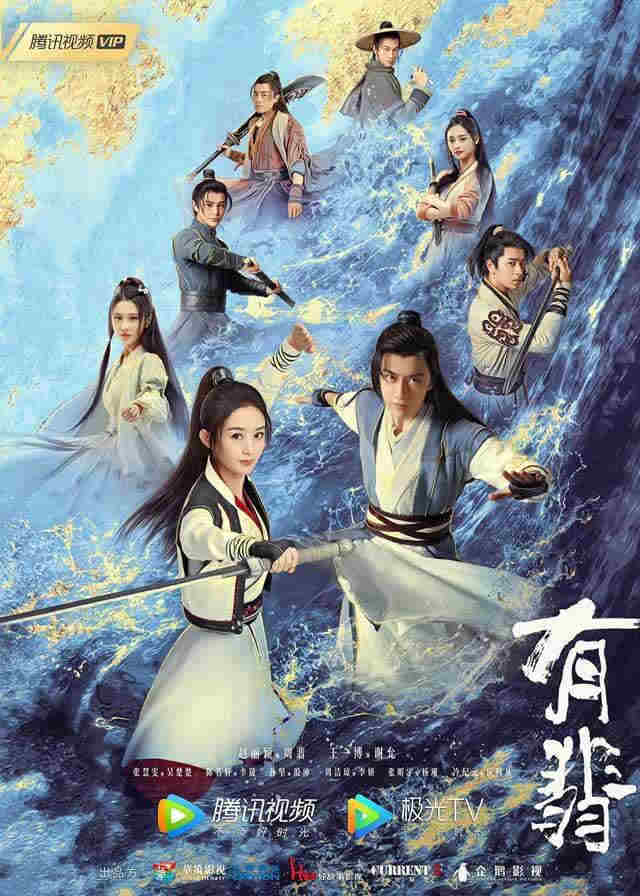 English Title: Legend of Fei
Chinese Title: 有翡
Genre: Historical, Wuxia
Tag: Martial Arts, Strong Female Lead, Sword-fight, Smart Male Lead, Gender Role Reversal, Investigation
Episodes: 51
Duration: 45 min.
Director: Wu Jinyuan
Writer: Zhang Ji, Xu Xiangyun, Wang Xuehui, Jin Junqi, Yao Nan, Li Min, Wang Hong, Miu Huan, Zou Jiani
Producer: Sang Gui, Fang Fang
Product Company: FANSTORY WORKS, CURRENT Z
Released Date: 2020-12-15
Broadcast Website: Croton MEGA HIT, Viki
Cast
Synopsis
During the Northern and Southern Dynasties, various Separatist Forces appeared and the Jiang Hu underworld was in turmoil. Li Zheng, the "Southern Sword", established a sect named "Sishibazhai" in Hunan and took in fallen martial artists, and has lived in seclusion ever since. Li Zheng died, while the famous sect fell into disrepair.
Many years later, Li Zheng's granddaughter Zhou Fei was accidentally rescued in the Ximo River by a young man who called himself Xie Yun. Six months later, Zhou Fei and Xie Yun meet again in the prison of the Huojia Village. But at the same time, they are pursued by several masters of the "Disha Villa", a dark force in Jiang Hu. they are involved in a conspiracy of Jianghu.
Zhou Fei is instructed by her predecessors to sharpen her sword skills. With her bravery, she kills the "Disha", ends the rebellion, captures the enemy king, and saves the refugees. While Xie Yun is by Zhou Fei's side all the time, advising her .they work together to quell the turmoil in Jiang Hu.
The new generation of talents represented by Zhou Fei and Xie Yun has since grown into true "gentlemen of the bandit world", and Zhou Fei has become a young master of the "Southern Sword".
Reviews
You May Also Like
Related Posts
Chinese Dramas Like Legend of Fei

Is Xiao Zhan and Wang Yibo's Relationship Getting Worse?

Wang Yibo is Once Again Rumored to be in Love, The Girl is Emily Qi Meihe

8 Most Anticipated C-Drama in 2021

How is Wang Yibo, Cheng Xiao's Relationship, Will They Be In Love?

Wang Yibo's Ideal Type - How To Be Yibo's Girlfriend

Zanilia Zhao Liying And Wang Yibo's Second Coopertion Rumor Led To Fan's Boycott

Wang Yibo's 70 Quotes

Wang Yibo Photos

Wang Yibo Xiao Zhan's Controversial Interactions - Another Infighting Between "Bojun Yixiao"?

Who is Emily Qi Meihe? Is Wang Yibo Chaseing After Her?

Xiao Zhan Ranked 1st, Wang Yibo 2rd - The Most Popular Chinese Actor in Thailand

Who Is Chen Xiao's Wife? He and Michelle Chen Fell In Love Over A Drama

Zhao Liying Dramas, Movies, and TV Shows List

Wang Yibo Dramas, Movies, and TV Shows List

Did Kris Wu and Zhao Liying Have Ever Been In A Relationship?

Zhao Liying, Feng Shaofeng Denied Their Breakup

Zanilia Zhao Liying, William Feng Shaofeng Announced Divorce

Xiao Zhan And Wang Yibo Become Competitor, "Douluo Continent" and The Legend of Fei" May Be Aired at The Same Period

Wang Yibo Agency Denied The Relationship With Li Zixuan