Legend of Fei – Zhao Liying, Wang Yibo
"Legend of Fei" is a drama produced by Huace Kedun's Good Story Pictures. It is directed by Wu Jinyuan, starring Zhao Liying and Wang Yibo. Zhang Huiwen, Chen Ruoxuan, Sun Jian, Zhou Jieqiong, Zhang Xinyu, Leng Jiyuan, and Dai Xiaoying star, while Che Xiao, Geng Le, Dong Xuan, Hu Bing make special appearances.

The drama is adapted from Priest's novel "The Bandit(有匪)". It tells the legend of Zhou Fei, who grows up and walks tall all over the world with her sword. The drama was first broadcast on Hubei Film Channel on 15 December 2020, followed by Tencent Video on 16 December 2020.
Detail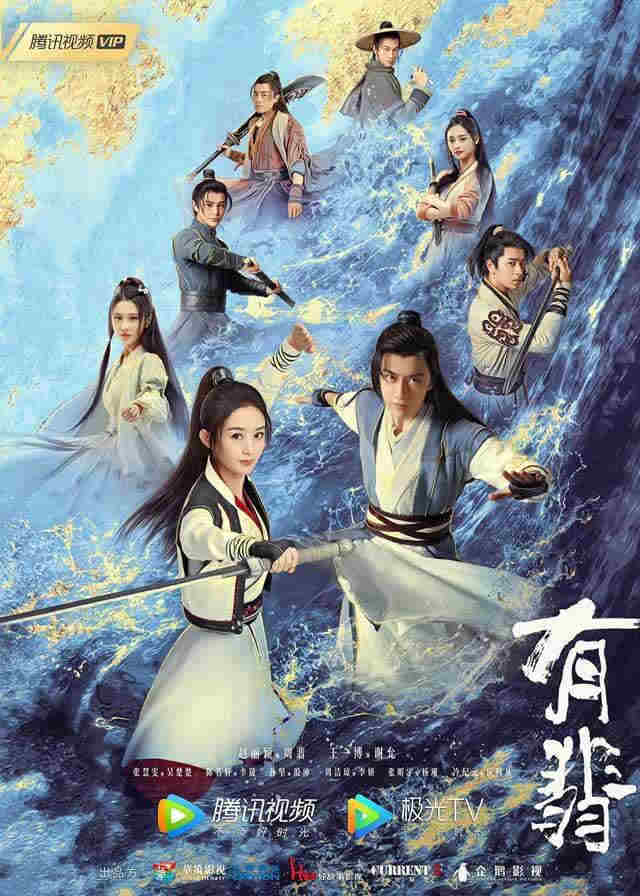 English Title: Legend of Fei
Chinese Title: 有翡, 有匪
Genre: Ancient, Costume, Martial Arts, Action, Mystery
Broadcast Date: December 16, 2020
Episodes:51
Duration: 45min
Director: Wu Jinyuan
Writer: Zhang Ji, Xu Xiangyun, Wang Xuehui, Jin Junqi, Yao Nan, Li Min, Wang Hong, Miu Huan, Zou Jiani
Producer: Sang Gui,Fang Fang
Product Company: Shanghai Good Story Pictures
Broadcast Website: Tencent
Cast
Zhao Liying
as Zhou Fei

Wang Yibo
as Baili Hongyi

Zhang Huiwen
as Wu Chuchu

Chen Ruoxuan as Li Sheng
Zhou Jieqiong as Li Yan

Sun Jian as Yin Pei
Supporting Cast
Zhang Xinyu as Yang Jin
Leng Jiyuan as Ying Hecong
Che Xiao as Li Jinrong
Geng Le as Shen Tianshu
Dong Xuan as Duan Jiuniang
Hu Bing as Li Wei
Synopsis
During the Northern and Southern Dynasties, various Separatist Forces appeared and the Jiang Hu underworld was in turmoil. Li Zheng, the "Southern Sword", established a sect named "Sishibazhai" in Hunan and took in fallen martial artists, and has lived in seclusion ever since. Li Zheng died, while the famous sect fell into disrepair.
Many years later, Li Zheng's granddaughter Zhou Fei was accidentally rescued in the Ximo River by a young man who called himself Xie Yun. Six months later, Zhou Fei and Xie Yun meet again in the prison of the Huojia Village. But at the same time, they are pursued by several masters of the "Disha Villa", a dark force in Jiang Hu. they are involved in a conspiracy of Jianghu.
Zhou Fei is instructed by her predecessors to sharpen her sword skills. With her bravery, she kills the "Disha", end the rebellion, capture the enemy king and save the refugees. While Xie Yun is by Zhou Fei's side all the time, advising her .they work together to quell the turmoil in Jiang Hu.
The new generation of talents represented by Zhou Fei and Xie Yun has since grown into true "gentlemen of the bandit world", and Zhou Fei has become a young master of the "Southern Sword".