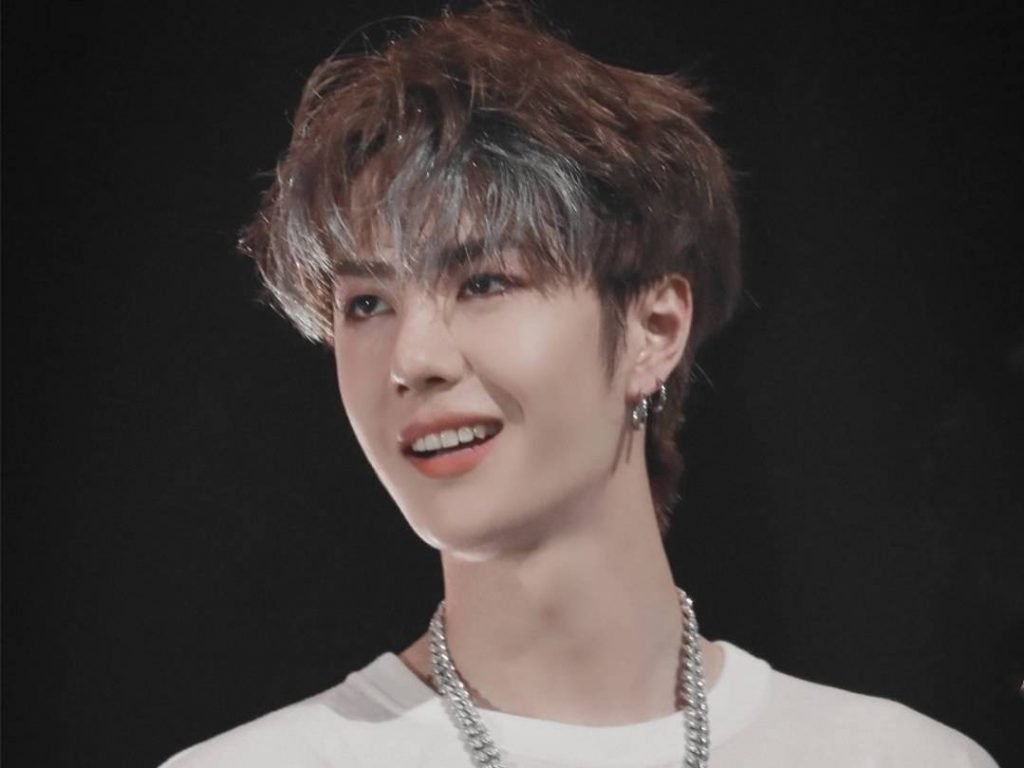 I wish all the people who love me to be happy and peaceful for the rest of their lives.
Things decided at the age of 21, I think I can persist even at the age of 81.
If I like something, I'll do it.
You only see my brilliance, but not my diligence. You have your ideas, I have my way of doing things.
I don't want to lose, but I also don't put myself in a position where I'm addicted to winning, and I know how to control myself.
I've been mentally preparing for the day I won't be famous, I might open a shop and sell motorcycles, or I might open a dance class and dance until the day I can't dance.
Your skills are your capital that no one else can take.
The view from the top is downhill.
I'm not trying to show you guys how serious I am, I'm just doing what I love.
If you're pretty good at doing all the things that other people decide for you, you'll be able to convince them too.
Not every inspirational quote becomes legendary, and not every effort is rewarded, but these are not enough to shake the pursuit of our dreams.
You wear a wedding dress for me once, I'll dance for you forever.
If you want the beauty you never had, you have to keep working at it.
Didn't do anything I didn't like, because they all be rejected.
Practice more, you must practice more. A lot of practice creates muscle memory, so you don't need your brain to memorize what's next.
Do what you like to do to the best of your ability.
Dreams are enough to help you break all your doubts.
In the name of youth, fight for your dreams.
Don't waste money. Please love me sanely.
Whether it's the fans who have been with me or the fans who have just fallen in love with me, thank you, and I will work even harder to honor you!
I'm a regular guy too.
What I struggled most in my youth was to do what I loved.
Success equals 70% effort plus 20% talent and 10% luck.
I'm glad to have been with you all the way. I hope we'll go further together.
I'm not trying to win. I just don't want to lose.
I'm such a person that I just don't put so much importance on the ranking or result, I feel OK to do what I'm happy. Then, don't care about other people's opinions, be responsible for yourself, and be satisfied with yourself.
You don't need to diss me if you're dissing my appearance, just go and love someone else.
I want to be faster. See you at the next race.
Growth is that go back to where you fell and do it again.
Unprofessional is because you don't practice enough. You have to be serious about what you do.
The only way to succeed is to work hard. Crying won't help you.
I don't usually talk much, but I still hope you can spot me!
Always persistent, always determined.
Don't just like me and then forget to find a boyfriend, you have to find someone you like and who likes you.
I like the feeling of living with a lot of people, it's just, it's more fun, not lonely.
I think the excellence of the skater is that they're always very persistent, and then always challenging themselves.
I like to wear a helmet, so no one can see me.
If you don't set out, you'll never know how far you can go. Instead of waiting to be challenged by the world, I'll face it head-on, I want to be stronger, I can be stronger!
I think skateboarding and motorcycling are both extreme sports, there's no difference, just different ways of using them.
You wait, I'm going to pass you on the next turn, fighting and not giving in, it's going to feel so good!
I think sportsmanship is about constantly striving to be better than you are.
We must also be good young men who can struggle, suffer, and persevere.
I don't feel tired because it's what I love to do.
Everything's not as fun as it used to be when it became your job
I think everyone is assigned different difficulties and hardships in life, at the same time to hold on to your dreams and then overcome such difficulties, I think such a spirit is very worth learning!
I don't even like to celebrate birthdays, and there's nothing I want for them.
I can't just stay here, I have to keep looking ahead and progressing.
If I spent more time with you, I'd probably talk to you more too, and become a different person.
One time I suddenly couldn't breathe and my heart was very stuffy, then I went to the hospital and was told that I had myocarditis, you know I love dancing so much, I felt so bad, I had to dance.
I feel a lot of pressure. Because there are a lot of riders who love motorcycles, who are in small venues, who would love to join a Yamaha team or another good team, who would love to be provided them with motorcycles and good equipment. But why should I be able to join the team as an artist? So the pressure is that I have to prove myself.
In the beginning, I thought it was cool and wanted to learn it. If you want to complete a few moves, you'll be very stubborn if you can't do them.
Having something to love is an important catalyst in life.
Crying won't solve anything. You really don't have time to cry.
Because skateboarding is part of the Olympics now, let's see if I can work hard to become an Olympic athlete after that!
If you decide that you like something, you have to stick to it, but you also have to keep going to higher levels of difficulty!
We did a lot of firsts together last year and it was fun, and we're going to do cool and fun things together this year too!
Don't care about reviews or negation, you just prove it to them!
Keep trying and failing is the sportsmanship.
Money can be made, but it would be a pity to lose one's youth.
Do more and talk less, won't fight and won't grab, do your own thing quietly, then do your best, then talk less!
Everyone has their hobby or belief, no matter what, it's all about being yourself, always competing with yourself, fighting with yourself, making more progress!
You can't let opportunities go to waste.
Whether it's on stage or in the arena, I'm doing it all for me, not that I'm doing it for anyone.
Just because you haven't seen it, doesn't mean it doesn't exist, and just because you haven't been there, doesn't mean you can't reach there.
Listen carefully, whether you understand it or not.
If you don't set out, you'll never know how far you can go.
If you have a problem today, solve it today, don't procrastinate, today is today and tomorrow is tomorrow, that's why the term today and tomorrow is used.
I don't know how long this will stay with you, but thanks for liking me.
I'm not as good as you think, and I'm not as bad as they think.
I don't think it's enough and I'll keep trying.
If you have any quotes by Wang Yibo to add, Pls post on the comment, we will add it.
Related Posts
Wang Yibo (王一博) Profile

Is Xiao Zhan and Wang Yibo's Relationship Getting Worse?

Wang Yibo is Once Again Rumored to be in Love, The Girl is Emily Qi Meihe

How is Wang Yibo, Cheng Xiao's Relationship, Will They Be In Love?

Wang Yibo's Ideal Type - How To Be Yibo's Girlfriend

Wang Yibo Xiao Zhan's Controversial Interactions - Another Infighting Between "Bojun Yixiao"?

Who is Emily Qi Meihe? Is Wang Yibo Chaseing After Her?

Wang Yibo Photos

Xiao Zhan Ranked 1st, Wang Yibo 2rd - The Most Popular Chinese Actor in Thailand

Xiao Zhan And Wang Yibo Become Competitor, "Douluo Continent" and The Legend of Fei" May Be Aired at The Same Period

Wang Yibo Agency Denied The Relationship With Li Zixuan

Studio Denied Li Zixuan's Dating Rumors, The Boy Is Not Wang Yibo

Wang Yibo Dramas, Movies, and TV Shows List

Wang Yibo's new drama "Luoyang" was announced, Huang Xuan is the leading role

Wang Yibo's web drama "My Strange Friend" was aired, it's really laughable

8 Most Anticipated C-Drama in 2021

Wang Yibo Released New Song "Youth Comes In Time"

The Fans of Wang Yibo And Cai Xukun Are Quarreling. Top Popular Idols Have More Matter Of Right And Rrong

Wang Yibo's "Legend Of Fei" Was Aired, Xie Yun is so charming that even CCTV comes to support!

Zanilia Zhao Liying And Wang Yibo's Second Coopertion Rumor Led To Fan's Boycott