Love Yunge from the Desert – Angelababy, Du Chun
Love Yunge from the Desert is a historical romantic drama directed by Hu Yijuan, starring Angelababy, Du Chun, Lu Yi, Chen Xiao, Yang Rong, Su Qing, Bao Bei Er, Mao Xiaotong, and Kou Zhenhai.
This drama is adapted from the novel "Yun Zhong Ge / 云中歌" by Tong Hua, is set in the Western Han Dynasty, and tells the legendary love story between Yun Ge, Meng Jue, and Liu Fuling.
Details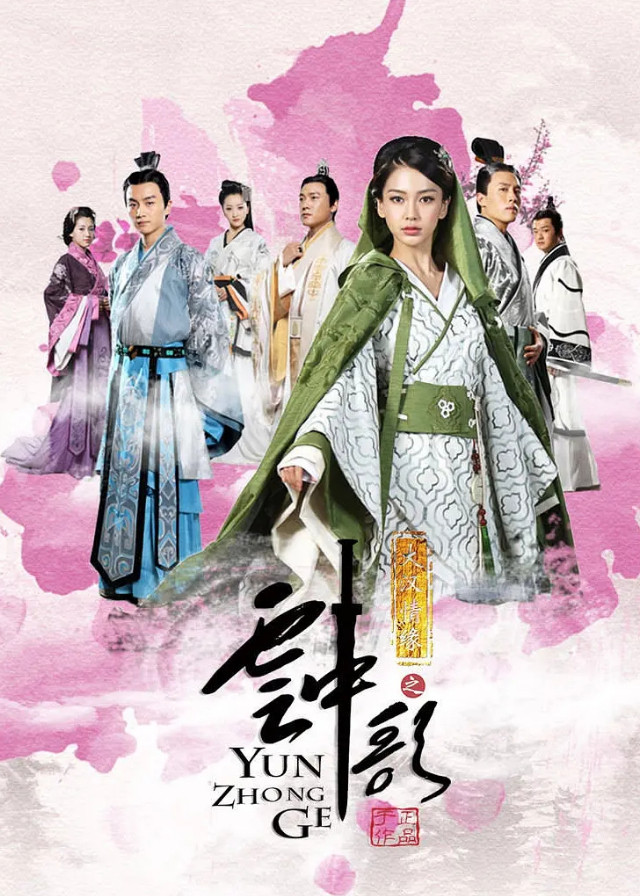 English Title: Love Yunge from the Desert
Chinese Title: 大汉情缘之云中歌
Genre: Historical, Romance, Political
Episodes: 45
Duration: 45 min.
Director: Hu Yijuan, Cai Jingsheng, Hu Mingkai
Writer: Shen Zhining
Producer: Yu Zheng
Product Company: Huanyu Entertainment Co., Ltd
Released Date: 2015-09-13
Watch On: Idol & Romance
Cast
Synopsis
During the Western Han Dynasty, eight-year-old Liu Fuling conceals his identity and travels to the desert. When he is desperate, a green-shirted girl, Yun Ge, riding a snow camel in the Tianshan Mountains, brings him out of the desert.
Liu Fuling is finally impressed by the lovely Yun Ge. They exchange gifts and make a date to meet in Chang'an ten years later.
Ten years later, Yun Ge comes to Chang'an with her childhood promise to find Liu Fuling, but she mistakes Liu Bingyi for Liu Fuling.
She thought that not only did he not remember his childhood promise in the desert, but he also had a virtuous and beautiful girl, Xu Pingjun, by his side.
When the heartbroken Yun Ge is about to return to the Western Desert, she meets Meng Jue, a gentleman.
He seems indifferent, but in a unique way, he silently guards Yun Ge.
It turns out that at the age of eight, Yun Ge inadvertently gave away two pearl embroidered shoes, one to Liu Fuling, and the other to Meng Jue, a young beggar back then.
Yun Ge struggles to find Liu Fuling, but by chance, she falls in love with Meng Jue.
The pearl embroidered shoes lead to two love affairs, which seems to be the best gift from God to Yun Ge.
Reviews
You May Also Like
Related Posts
Is Angelababy Dating Deng Lun And Divorced With Huang Xiaoming?

Who Is Chen Xiao's Wife? He and Michelle Chen Fell In Love Over A Drama

Crystal Liu Yifei Coupled With Chen Xiao in "A Dream of Splendor", A Kiss On set, A Beautiful Scene

Angelababy, Huang Xiaoming Responded To The Love Triangle Rumors With Li Fei'er

Huang Xiaoming announced his withdrawal from "Sisters Who make waves 2".

Angelababy, Huang Xiaoming Announced The Divorce

Chen Xiao Photos

Angelababy Photos

Chen Xiao Dramas, Movies, and TV Shows List

Angelababy Dramas, Movies, and TV Shows List

Du Chun Dramas, Movies, and TV Shows List

Yang Rong Dramas, Movies, and TV Shows List

Lu Yi Dramas, Movies, and TV Shows List