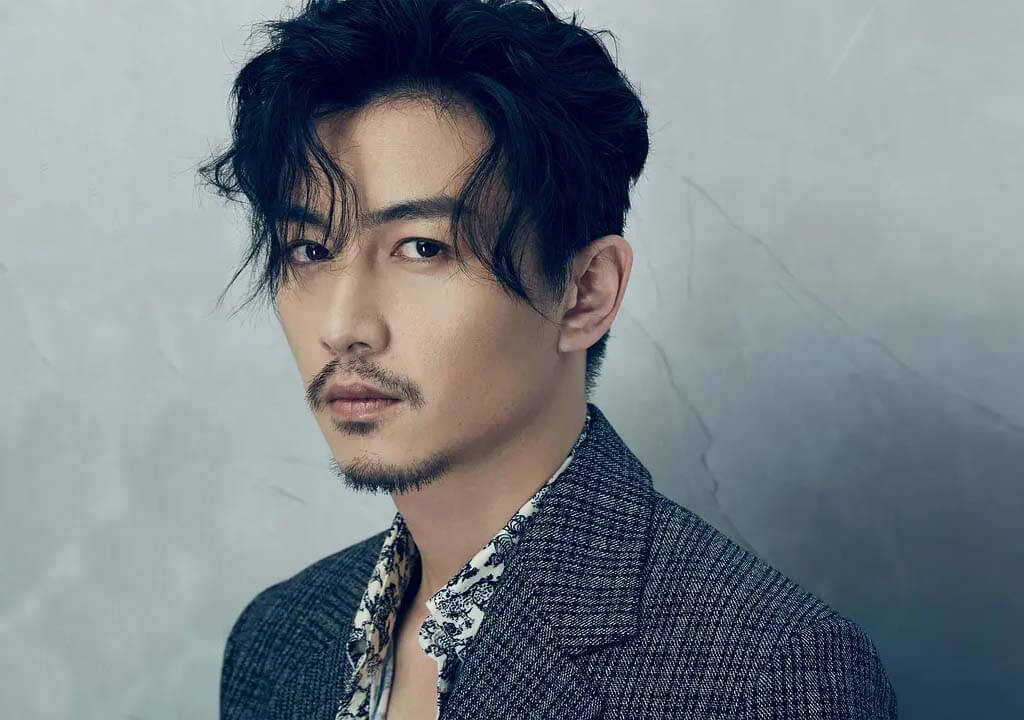 Chen Xiao(陈晓) born on July 5, 1987, in Hefei, Anhui, China, is a Chinese Actor.

In 2010, he entered the entertainment industry by playing in the movie "Detective Dee and the Mystery of the Phantom Flame". In 2012, he was recognized by the audience with the ancient romantic drama "The Palace". In 2014, he gained more attention for the drama "The Divine Couple".
Basic Info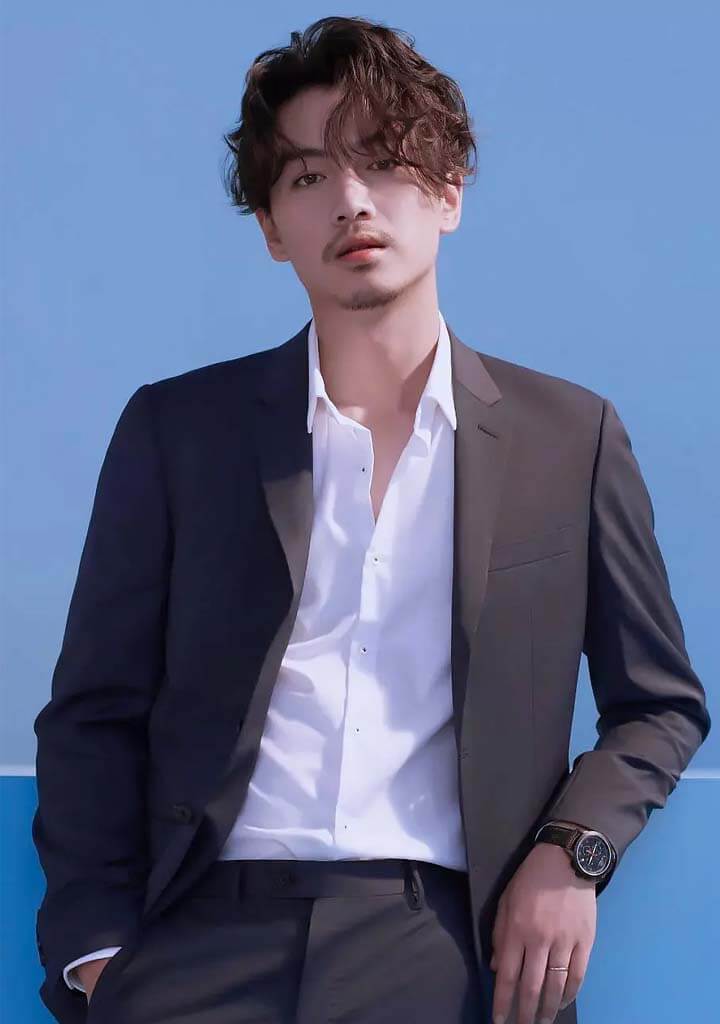 Stage Name: Cheng Xiao
Chinese Name: Chen Xiao(陈晓)
Birthday: July 5, 1987
Place of Birth: Hefei, Anhui
Zodiac Sign: Cancer
Height: 180cm
Weight: 70kg
Blood Type: A
Fandom Name: Xiao Mi(Xiao Fans)
Instagram: –
Weibo: 陈晓
Facts
His agency is Huanyu Film Chen Xiao Studio.
Education: he studied at The Central Academy of Drama major in acting.
In 2005, Chen Xiao was admitted to the Central Academy of Drama, Beijing Film Academy and Nanjing Arts Academy at the same time in the college entrance examination, and finally chose the Central Academy of Drama.
Family Background: Chen Xiao was born in a civil servant family.
He studied calligraphy and painting as a child.
He started basketball in 4th grade and was a basketball player at his school in elementary, middle school, high school and college.
Favorite NBA Team: Oklahoma Thunders.
Favorite Basketball Player: Vince Carter.
He excelled in high jump and long jump and was awarded the title of National Grade II athlete.
In private, Chen Xiao like to wear sportswear
Favorite Season: summer.
Likes to stay at home.
Favorite Food: hot pot, fried rice with egg.
He can cook chicken soup.
Prefers mineral water over juice.
Likes black color clothing.
Favorite Actor: Stephen Chow.
Favorite Actress: Joey Wong.
Favorite Cartoon Character: Inuyasha.
Wife: Michelle Chen.
In 2013, Chen Xiao and Michelle Chen met over the filming of the TV series "The Divine Couple".
On August 27, 2015, they both announced their romance on their personal Weibo accounts.
On July 5, 2016, Chen Xiao and Michelle Chen registered their marriage in Hefei, Anhui.
On July 19, 2016, the two held a wedding ceremony in Beijing.
On December 20, 2016, their son Chen Muchen was born in Taipei.
Film
Lost in Love(如影随心)(Lu Song)(2019)
The Founding of an Army(建军大业)(Ren Bishi)(2017)
The Mysterious Family(神秘家族)(Shu Shu)(2017)
Who Sleeps My Bro(睡在我上铺的兄弟)(Lin Xiangyu)(2016)
Bride Wars(新娘大作战)(Kai Wen)(2015)
The Taking of Tiger Mountain(智取威虎山)(Gao Bo)(2014)
The Palace(宫锁沉香)(Yinxiang)(2013)
Detective Dee and the Mystery of the Phantom Flame(狄仁杰之通天帝国)(Lu Li)(2010)
Television Series
A Dream of Splendor(梦华录)(Gu Qianfan)(TBA)
Mr. Delicious Miss. Match(火柴小姐和美味先生)(Chen Moyu)(TBA)
Incomparable Beauty(无与伦比的美丽)(Xu Yao)(TBA)
Simmer Down(好好说话)(Yang Guang)(TBA)
Being a Hero(冰雨火)(Wu Zhenfeng)(TBA)
People's Property(人民的财产)(Qin Xiaochong)(2021)
Refinment Of Faith(百炼成钢)(Qu Qiubai)(2021)
Faith Makes Great(理想照耀中国)(He Jingping)(2021)
The Fantastic Romantic Luck of Shu Ke(舒克与桃花)(Shu Ke)(2021)
Healer of Children(了不起的儿科医生)(ZiAng Deng)(2020)
The King of Land Battle(陆战之王)(Zhang Nengliang)(2019)
Love Journey(一场遇见爱情的旅行)(Jin Xiaotian)(2019)
Queen Dugu(独孤皇后)(Yang Jian)(2019)
Wild Rose(红蔷薇)(Xiao Junhao)(2017)
Nothing Gold Can Stay(那年花开月正圆)(Shen Xingyi)(2017)
Above the Clouds(云巅之上)(Tang Fei)(2017)
The Qin Empire III(大秦帝国之崛起)(Mi Yan)(2017)
Love & Life & Lie(遇见爱情的利先生)(Li Yaonan)(2017)
The Three Heroes and Five Gallants(五鼠闹东京)(Bai Yutang)(2016)
Who Sleeps My Bro(睡在我上铺的兄弟)(Lin Xiangyu)(2016)
Wonder Lady(极品女士)(Shasha's friend)(2015)
Love Yunge from the Desert(大汉情缘之云中歌)(Liu Xun)(2015)
The Romance of the Condor Heroes(神雕侠侣)(Yang Guo / Yang Kang)(2014)
Palace 3: The Lost Daughter(宫锁连城)(Saman)(2014)
Ex(我的极品是前任)(2013)
East Mountain School(东山学堂)(Xiao Yang)(2013)
Longmen Express(龙门镖局)(Miao Xingren)(2013)
Legend of Lu Zhen(陆贞传奇)(Gao Zhan)(2013)
Swordsman(笑傲江湖)(Lin Pingzhi)(2013)
The Qin Empire II: Alliance(大秦帝国之纵横)(Mi Yan)(2012)
The Bounty Hunter(赏金猎人)(Bai Shaoqun)(2012)
Beauties of the Emperor(王的女人)(Luo Feng)(2012)
Palace II(宫锁珠帘)(Yunxi)(2012)
Hidden Intention(被遗弃的秘密)(Zhang Daiwei)(2011)
Confucius(孔子)(Song Chao)(2011)
Spell of the Fragrance(国色天香)(He Kun)(2010)
Happy Mother-in-Law, Pretty Daughter-in-Law(欢喜婆婆俏媳妇)(Guo Xiaotian)(2010)
Our Class Song(我们班的歌)(Sun Dong)(1997)
---
Any content to add or anything want to know about Chen Xiao, welcome to contact us or leave a comment below.