A Dream of Splendor – Liu Yifei, Chen Xiao
A Dream of Splendor is a historical female inspirational drama directed by Yang Yang, led by Liu Yifei (Crystal Liu), Chen Xiao, co-starring Liu Yan, Lin Yun, Xu Haiqiao, and Dai Xu.

The drama is based on Guan Hanqing's Yuan opera "赵盼儿风月救风尘/Zhao Pan'er Feng Yue Jiu Feng Chen", which tells the story of Zhao Pan'er, Song Yinzhang, and Sun Sanniang, who finally turned a small teahouse into the largest restaurant in Bianjing after experiencing difficulties and hardships.
Details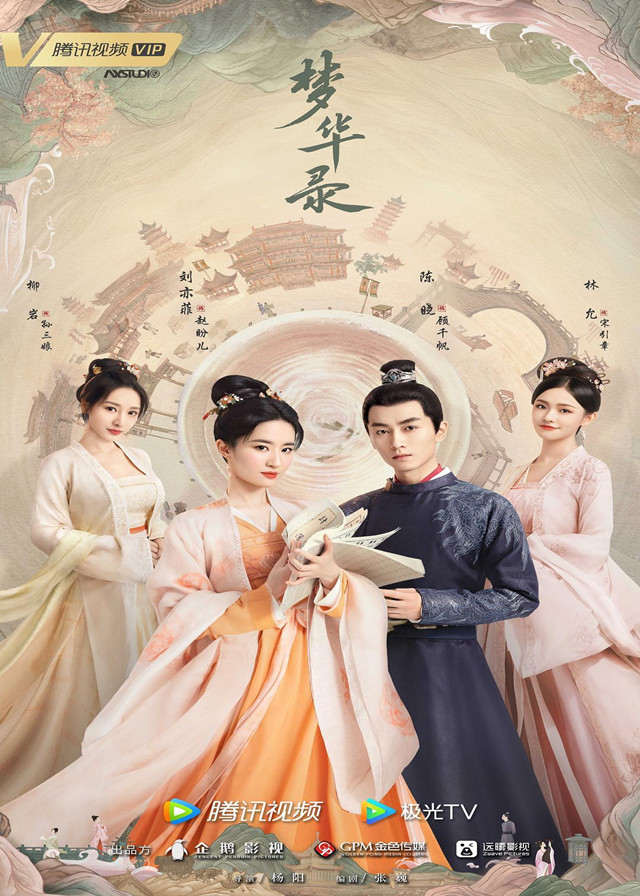 English Title: A Dream of Splendor
Chinese Title: 梦华录
Genre: Historical, Romance
Tag: Strong Female Lead, Sismance, Misunderstanding, Song Dynasty, Adapted from an Opera, Ex-Boyfriend Comes Back
Episodes: 40
Duration: 45 min.
Director: Yang Yang
Writer: Zhang Wei
Product Company: TENCENT PENGUIN PICTURES, GOLDEN MEDIA, YUANXI Pictures
Released Date: 2022-06-02
Boradcast Website: WeTV, TencentVideo, Viki
Cast
Synopsis
Zhao Pan'er, who ran a tea house in Hangzhou. She received the happy news that her fiance Ouyang Xu got third place in the imperial examination. But she was abandoned.
She vowed to go to the capital to seek justice. On the way to the capital Bianjing, she had to rush to save her best friend Song Yinzhang. Because Song Yinzhang was cheated on marriage and abused.
She also saved Sun Sanniang, who committed suicide by falling into the water due to her unhappy married life.
When Ouyang Xu learned that Zhao Pan'er had come to the capital to find him, he tried to drive her out of Bianjing.
However, Zhao Pan'er, Song Yinzhang, and Sun Sanniang decided to stay in Bianjing and complete their dream with their own skills.
After all the hardships and trials, they finally turned the small teahouse into the largest restaurant in Bianjing.
After the hardships, Zhao Pan'er saw more scenery and dissipated her hatred for Ouyang Xu, and also opened the door of equal redemption for the women of humble status in ancient times.
You May Also Like
Related Posts