Simmer Down – Chen Xiao, Wang Xiaochen
Simmer Down is an urban comedy directed by Yang Dong, led by Chen Xiao and Wang Xiaochen, co-starring David Wang, Zeng Li, Lai Yi, Zhu Jintong, Ni Dahong, Wang Zhifei, Zhang Guangbei, and Tu Ling.

The drama tells the story of how ordinary people open their hearts step by step and use "communication" to solve problems and eventually understand and heal each other when faced with real-life disputes and misunderstandings.
Details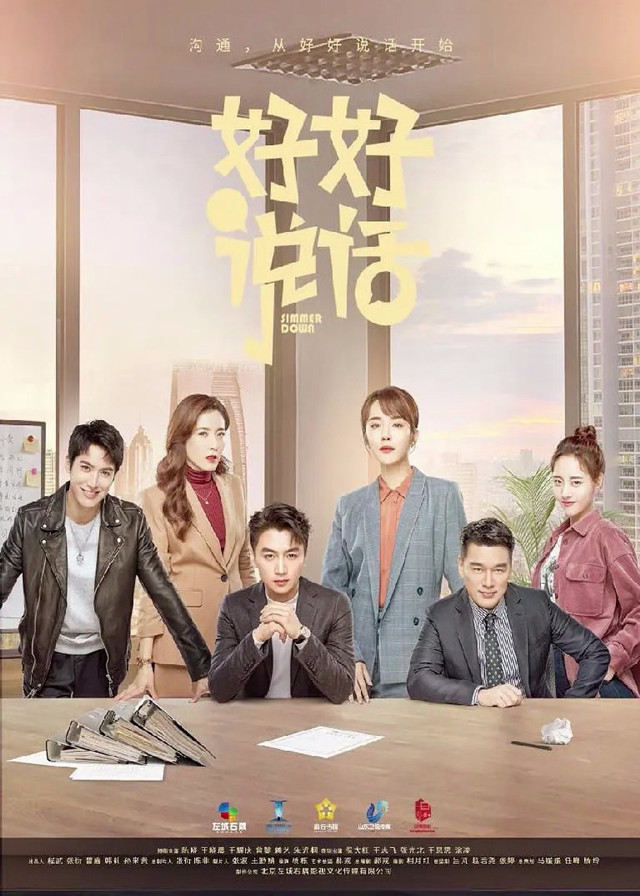 English Title: Simmer Down
Chinese Title: 好好说话
Genre: Urban, Comedy, Life, Family
Tag: Mediator, Family Problems, Lawyer Female Lead, Slight Comedy, Workplace Setting, TV Presenter Male Lead
Episodes: 40
Duration: 45 min.
Director: Yang Dong
Writer: Hao Rong, Xiang Yuehong
Producer: Zhang Yan
Product Company: TENCENT PICTURES, JAYWALK
Released Date: 2022-04-25
Broadcast Website: MGTV, Viki, MangoTV Monsoon
Cast
Synopsis
The 39-year-old Yang Guang served as a radio host of an emotional confession program for more than fifteen years. The formulaic work mode and the psychological shadow of childhood led to his refusal to communicate sincerely with people, whether at work or in life.
Until a hot emerging program replaced the prime position of Yang Guang's program, Yang Guang decided to revamp the program under heavy pressure, shifting from online listening to offline mediation, and targeting disputes that can cause strong social heat for mediation.
As a result, the program received attention and made Yang Guang face his own problems for the first time.
After many cases of mediation, Yang Guang realized the social significance of mediation and discovered more truth and beauty in the human world, trying to communicate from many aspects and not giving up easily.
Liao Wang, a female lawyer, hoped to fight several difficult lawsuits to gain professional recognition but missed the opportunity due to Yang Guang's successful mediation.
They "fought" against each other in several cases, while they developed a wonderful relationship during this period.
Through the mediation of the dispute, Yang not only helped both parties in the dispute, but also solved his own problems in communication, and his relationship with Liao Wang also changed from mutual hostility to mutual affection.
Reviews
You May Also Like
Related Posts