Miles to Go – Chen Xiao, Li Qin
Miles to Go is a life drama directed by Yan Jiangang, led by Chen Xiao and Li Qin, co-starring Zhang Jiani, Wang Tianchen, Tang Zeng, Li Yutong, Liu Yitie, and Liu Runnan.
.
The drama is a major cultural project in Shaanxi Province in 2022, adapted from Lu Yao's classic novel "人生 / Ren Sheng", which tells the story of a struggling life and presents a realistic and powerful, inspirational portrait of a group of young people.
Details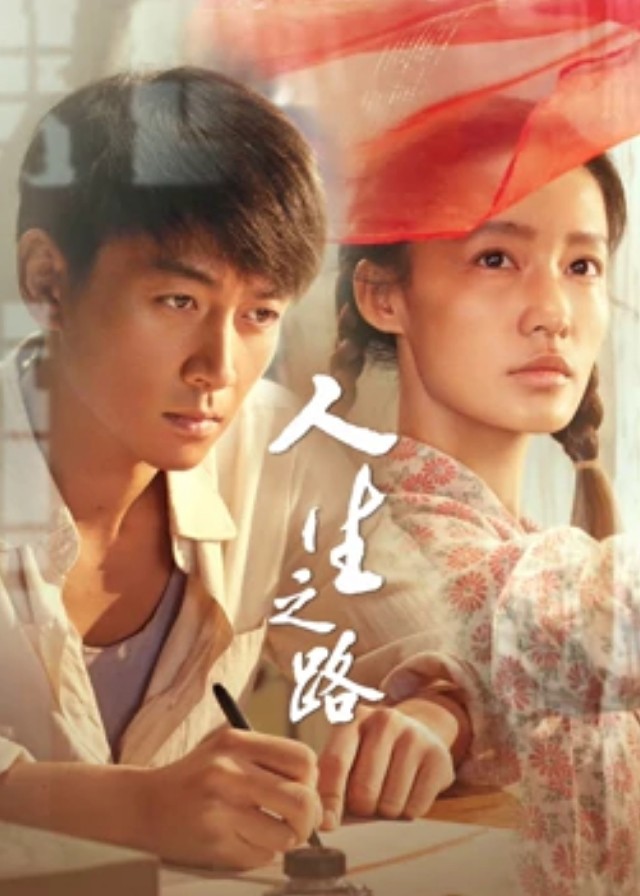 English Title: Miles to Go
Chinese Title: 人生之路, 人生路遥
Genre: Life, Drama
Tag: Adapted From A Novel, Character Development, Smart Male Lead, Ambitious Male Lead, Chasing a Dream, Kind Female Lead
Episodes: 37
Duration: 45 min.
Director: Yan Jiangang
Writer: Hong Jinghui, Wei Xi
Producer: Xia Xiaohui, Yang Bei, Wei Wei, Deng Hao
Product Company: CCTV, iQIYI
Released Date: 2023-03-20
Boradcast Website: iQIYI
Cast
Synopsis
In the 1980s, in Gaogou Village, northern Shaanxi, a young man named Gao Jialin was known as the village's top scholar. Despite coming from a poor family, he was well-read and determined to escape the yellow earth. The college entrance examination was his only chance to change his fate, but he unexpectedly failed.
He returned to the village and became a private primary school teacher, but lost his job due to various reasons. Gao Jialin fell into the valley of life, but with the encouragement of Liu Qiaozhen, he persevered in writing and regained hope in life, and also developed a love for Qiaozhen.
Gao Jialin's uncle indirectly provided him with the opportunity to become a journalist in the county. He met Huang Yaping, a like-minded classmate, in the county. The simple and kind Qiaozhen's silent support and the passionate love of Shanghai girl Huang Yaping put him in a dilemma.
After struggling and making choices several times, he used his pen to take himself to Shanghai.
Fate tested him time and time again, and in his prime, he learned that his university admission was taken by his friend Shuangxing.
Despite this setback, Gao Jialin did not give up. He responded to the call of the times, worked hard to learn new knowledge, rolled up his sleeves and worked hard, and wrote a brilliant life story of an ordinary person in the tide of the times.
Episode Plot
The Yellow River flows endlessly, and the sun never stops moving. The desolate and harsh loess land in northern Shaanxi also nurtures magical vitality. In the early summer of 1984, two bicycles rushed out like eagles on the winding mountain road leading to the county middle school. They carried Gao Jialin, an 18-year-old examinee from Gaojia Village, and Gao Shuangxing, who were competing with each other. On the sun-drenched platform covered with white vermicelli, Liu Qiaozhen, the second daughter of Liu Liben, a business expert, sneaked out. She used the excuse of delivering goods to her aunt's restaurant in the county town, but actually waited for Jialin's back, quietly following behind them. When Gao Jialin went to class, Liu Qiaozhen secretly moved his broken bicycle onto a tractor and took it to her second uncle for repair. In the classroom, Minister of Education Ma Zhansheng passionately mobilized the examinees. To obtain the qualification for the college entrance examination, they must first pass the preliminary examination. Gao Jialin was far ahead with first place in the county, and Huang Yaping, the daughter of the county's armed forces minister, also achieved good results with fifth place. Gao Shuangxing barely passed the exam but lacked motivation in his studies. Compared with Gao Jialin, the contrast was stark, which made Gao Shuangxing's father, Gaojia Village secretary Gao Minglou very anxious. Gao Minglou's lifelong wish was for his second son, Shuangxing, to go to college and go out. Hearing from his good friend Ma Zhansheng, the newly appointed county mayor wanted to commend and meet the top ten examinees, Gao Minglou found his own way to let Shuangxing meet the county mayor, though Shuangxing was not eligible to participate.
Gao Jialin remembers Uncle Minglou's advice to him and Gao Shuangxing to progress together, and they go to the library to read newspapers and politics. During a sudden rainstorm, they meet Ma Shuan, an old classmate who is homeless and has nowhere to go. They kindly take him back to their dormitory and Jialin asks Liu Qiaozhen to introduce Ma Shuan to her aunt's small restaurant to solve his food problem. Ma Shuan sees the indomitable Chinese women's volleyball team on TV and feels inferior, but Liu Qiaozhen encourages him to find his own path.
Now, they are meeting with the top ten students and their parents before the exam. Unexpectedly, the new county mayor, Qin Baosheng, is an old acquaintance of Minglou and even lived with him before. Mayor Qin admires Jialin and encourages Shuangxing. At the pre-exam rally, Jialin gives a passionate speech. Minglou is anxious about his son's college entrance exam, and Huang Yaping's father has a stomach problem, so Jialin takes her to the hospital and learns about the excellent teaching staff at Shanghai Pujiang College, which is the city Jialin wants to go to the most.
Shuangxing is overwhelmed by the pressure from his parents and teachers, so he decides to apply to the same school as Jialin. On the day of the college entrance exam, Jialin writes quickly in the exam room, while outside the window, Liu Qiaozhen releases a red balloon full of love and wishes for his success from the top of a high loess slope. However, the weather is hot and the math test is difficult, causing many students to give up. Huang Yaping misses the exam due to her father's sudden illness, and Jialin loses confidence as a result.
Soon, the news of Gao Shuangxing's admission to Shanghai University spread throughout Gaojia Gou. Gao Minglou approached Liu Liben to discuss advancing the marriage between Qiaoying and Daxing. Jialin could not accept the fact that he had failed the exam and lay on bed without eating or drinking, motionless. In the end, he had to attend Shuangxing's wedding banquet. Jialin felt uneasy at the banquet, and Qiaozhen felt sorry for his pain and found an excuse to help him escape. Gao Minglou specifically found Gao Yude to help Jialin find a job. After the banquet, Gao Minglou woke up Shuangxing, who was immersed in joy, and revealed a shocking secret to him. It turned out that it was not Shuangxing who had really been admitted to the university, but Jialin! Shuangxing was extremely shocked, and his innate kindness made him drown in guilt. His sense of guilt made him rush out of the house to find Jialin and tell him the truth. Gao Minglou came to stop his son and brought him back home, where Qiaoying overheard their conversation. After listening to his father's persuasion, Shuangxing reluctantly accepted the truth. Qiaoying had already become a part of Gao Minglou's family, and the secret had to be kept hidden. Jialin became increasingly depressed, worrying his parents and affecting Qiaozhen's heart. Qiaozhen sought the advice of the respected shepherd Deshun, who had watched the children grow up and understood Jialin's aspirations the most. However, Deshun said that the only person who could make Jialin feel better and speak up was Qiaozhen. Qiaozhen's enthusiastic comfort was met with Jialin's angry accusations and rejection. Qiaozhen ran away in tears, and Jialin finally spoke and ate.
Unexpectedly, a disaster struck when Jialin's mother went up the mountain to pick wild walnuts to make the cakes that Jialin wanted. She accidentally fell and was seriously injured. Yude had no money to treat her and their family was in dire straits. Jialin, who was determined, decided to give up repeating the year and instead took a job as a private teacher. This was his responsibility as a man and a son.
Shuangxing dressed plainly and had a far lower level of knowledge than his classmates. In class, the teacher talked about local literature. Others had already read Shen Congwen and Wang Zengqi and were passionately debating, but Shuangxing had not read them and couldn't join in the discussion. When classmates wanted to practice English speaking with him, Shuangxing couldn't understand anything.
Ma Hongsheng invited him to the library to read "Faust," but Shuangxing only knew Zhang Side. He was out of place in the Shanghai campus, appearing poor, ignorant, and cowardly. Roommates invited Shuangxing to go out to eat, but halfway through the meal, Haibo and Ma Hongsheng left after arguing about literature, leaving Shuangxing alone and unable to pay the restaurant bill. Chen Xiuli, a new student in the sociology department, happened to be dining there and offered to lend Shuangxing money to help him out.
The conditions at Madian Elementary School were difficult, with broken walls, drafty caves, and great safety hazards. Students had to bring their own desks and chairs, and tuition was only paid with agricultural products such as potatoes, millet, vegetables, chickens, and ducks. The idea of teaching aids was a pipe dream. There were only three teachers in the whole school: the stay-at-home mom Hua Xiaojuan, who had to take care of her children, do farm work, and teach; the retiring old teacher Zhou Xinchu; and the newly arrived Gao Jialin. Gao Jialin didn't care about the teaching tasks or the distribution of salaries. He was willing to work more and earn less.
Madian Elementary School was in poor condition, with broken walls and drafty caves, and no teaching aids. Gao Jialin found a way to teach physical education to children. He went to Ma Zhansheng in the city to apply for funds to repair the school, but the county couldn't spare any money. Liu Qiaozhen tried to sell the school's agricultural products to her aunt, but failed.
Zhang Kenan, the new director of the supply and marketing cooperative store, had just returned from Guangzhou and gave Huang Yaping a four-speaker tape recorder. When he heard about Jialin's difficulties, Kenan bought and donated everything needed to make up for the lack of money and teaching aids. Liu Qiaozhen praised Jialin as a capable and good man. Jialin renovated Madian Elementary School, decorated it with poetry and pottery, and Liu Qiaozhen looked at him with a hot gaze.
Kenan's mother hinted that she wanted Yaping to be her daughter-in-law. Yaping found an old photo of her mother Xu Weizhi and learned about her parents' divorce and her mother's remarriage due to family violence. After the divorce, Xu Weizhi went abroad to pursue her dream of dance and lost contact with Yaping's father.
Shuangxing didn't have money to eat, so he went to the construction site to eat for free. The foreman, Gao Shuangkui, who spoke with a Shaanxi accent, saw through his scheme and called him out by his real name. Shuangxing explained his situation and was forgiven by Gao Shuangkui.
It's not easy for someone from a rural area to become a college student, so Gao Shuangkui allowed him to work on the construction site to earn money. Shuangxing enjoyed working on the site and his colleagues called him by his real name, which made him feel like himself. His roommate noticed that he disappeared every weekend and followed him to the construction site, almost revealing his secret double life.
Teacher Jing helped Gao Jialin submit his writing to the national newspaper, China Farmers Daily, which was published and inspired Gao Jialin to pursue his literary dreams.
At Pujiang College, Shuangxing's classmates and teachers praised Gao Jialin's reportage, which was posted in a prominent location. Shuangxing was asked to share his writing motivation in class, and his roommates admired his anonymity and discussed various academic issues with him. Shuangxing was nervous when Chen Xiuli wrote a review analyzing Gao Jialin's creative process and asked for his opinion, but he managed to avoid revealing his secret identity. Chen Xiuli's admiration for Gao Jialin stung Shuangxing, and he secretly vowed to work hard and become a true writer.
Chen Xiuli's submission was very timely. The teacher asked Gao Shuangxing to talk about the inspiration behind his article and his classmates warmly welcomed him on stage. However, Gao Shuangxing didn't know how to write articles and didn't understand. Fortunately, Chen Xiuli's submission helped him. Gao Shuangxing read the article according to Chen Xiuli's submission. After class, Gao Shuangxing thanked Chen Xiuli for her help and expressed his determination to study hard. Liu Qiaozhen also studied hard and read Gao Jialin's articles. Whenever she encountered unfamiliar words, she looked them up in the dictionary and marked them with pinyin. Liu Qiaozhen came to give her sister Liu Qiaoling something and learned that Gao Sanxing had been expelled from school for fighting with others. Gao Minglou was very angry when he learned that Gao Sanxing had been expelled from school for fighting with others. He had worked hard to get Gao Sanxing into high school, but now he had been expelled and even hit by Gao Minglou. Gao Jialin's uncle saw Gao Jialin's article in the newspaper and sent him a letter and a set of military uniforms. During physical education class, Gao Jialin continued to play with his students, but also incorporated some knowledge into the process, allowing students to learn while having fun. This new teaching concept was very popular and students were able to quickly remember what they had learned.
The school is selecting outstanding teachers, and three teachers are sitting together to speak. Gao Jialin is very modest and feels that he came late and is not qualified to participate in the selection. The two original teachers will choose one. As a result, Teacher Hua withdrew from the selection because her husband had already established himself in Shenzhen and wrote a letter asking Teacher Hua to develop her career in Shenzhen. Gao Jialin and the other teacher felt regretful because the school only had three teachers, and if one more left, there would only be two teachers left, making it even busier. Teacher Hua proposed to select Teacher Zhou as the outstanding teacher because if he was selected, he would have one more condition to become a regular teacher. Teacher Zhou had been working at the school for many years and was getting older. If he missed this opportunity, he would never have another chance. Teacher Zhou proposed to select Gao Jialin as the outstanding teacher.
On the construction site, the materials arrived slowly, delaying the construction period. In order not to delay the project, Gao Shuangkui suggested that everyone work overtime. Gao Shuangkui privately found Gao Shuangxing and told him not to come to the construction site anymore because the boss had not paid the workers for three months.
Gao Jialin was selected as the outstanding teacher and had to go on stage to receive the award. Gao Jialin's mother decided to make him a new pair of shoes, and Liu Qiaozhen also helped. Gao Shuangxing wrote a letter to his parents, and Gao Minglou and his wife sat together, happily reading the letter. Gao Shuangxing told his parents in the letter that the school was going on vacation and he was preparing to book a ticket home. After hearing this news, Gao Minglou hurriedly rode his bike to the county to call Gao Shuangxing because he didn't want him to come back and was afraid he would be exposed.
Gao Jialin held a collective birthday party for the students, which marked the successful conclusion of Chen Fangming's social investigation. Before leaving, Chen Fangming took a photo with Gao Jialin and looked forward to leaving Shaanxi and developing in Shanghai in the future. Ma Zhansheng notified the implementation plan of "merging and closing schools". Ma Dian Elementary School had only one teacher's position available for regularization, which would be selected through evaluation and priority given to young advanced teachers. Based on education, ability, and age, Gao Jialin was the most qualified, except for the requirement of having five years of teaching experience. Zhou Xinchu felt that his hope was slim. He was nearly sixty years old, had no family or farmland, and was worried about how to make a living after leaving the school. Shuangxing completed the "Investigation Report on the Survival Difficulties of Migrant Workers" and asked Xiuli to read and revise it. The sympathetic and just words made Xiuli shed tears. Compared with government departments, she suggested that Shuangxing send the article to the "Social Focus" magazine, which would expand its influence if published. Zhou Xinchu complained to Gao Jialin, saying that the advanced title was something he "gave up" and he would fight for the position of regularization for private schools with all his might. The kind old teacher suddenly became unreasonable, leaving Gao Jialin speechless.
Gao Jialin took the students to tour the county, visit the new school, and submit evaluation forms to the Education Bureau. Ma Zhansheng was confident that he would be confirmed, and Zhou Xinchu couldn't argue with him. Jialin excitedly returned to his children and Qiaozhen with good news, but unexpected changes occurred. Liang Mantun curiously chased after a truck and was hit at the intersection. Gao Jialin took the students out without permission and was classified as a serious responsibility accident, and the confirmation qualification was given to Zhou Xinchu. As a substitute teacher in elementary school, he once again returned to his parents' old cave dwelling. Was he destined to be a farmer? Jialin's dream became distant again, and he stayed in the cave, trapped in endless pain. Qiaozhen encouraged Jialin to be strong, saying that Liang Mantun still helped his father with farm work despite his broken leg. Unable to bear the provocation, Gao Jialin rushed out and went to Liang Mantun's house to work for the child. Gao Jialin turned all his anger into strength and threw himself into labor, grinding his hands into blisters and staining his hoe red with blood. Jialin's mother begged Gao Yude to find a way for her son's future, and Gao Yude turned to Minglou for help, but Minglou looked hesitant. Qiaozhen pleaded with her sister Qiaoying and also wanted to ask Uncle Minglou to fight for another job for Jialin.
Liu Liben instructed Ma Shuan to find a matchmaker. At Auntie Er's house, Ma Shuan proposed to Qiaozhen but she politely declined, as she already had feelings for someone else. Ma Shuan was determined to wait for her, unless she married someone else. Qiaozhen felt a sense of crisis because of the failed proposal and couldn't wait any longer. Leaving Auntie Er's house, she met her beloved Gao Jialin, who was too shy to speak up. Qiaozhen took the initiative to help him sell steamed buns, and they sold out quickly. Gao Jialin was happy and smiled again after a long time.
On the way back to the village, Qiaozhen mustered up the courage to confess her love for Gao Jialin. He was stunned by the sudden confession and remained silent, causing Qiaozhen to feel hopeless. After a brief consideration, Gao Jialin was moved by Qiaozhen's affection and eventually accepted her love. Qiaozhen's kindness and beauty gave Gao Jialin hope for the future, and he was willing to accompany her to live the life of a farmer. Gao Jialin did not want their relationship to be public, and Qiaozhen agreed. Liu Liben saw his daughter's happiness and thought she had gotten together with Ma Shuan, so he was satisfied. Ma Shuan did not dare to visit, so he asked Gao Jialin to deliver wine to Liu's house and expressed his pain of unrequited love to him, leaving Gao Jialin speechless.
In Liu Qiaozhen's imagination, Gao Jialin could study at home, go to the city to make a living, and she voluntarily took on all the hardships, earning money to support the family and raising children alone. In order to make Jialin's dream come true, Qiaozhen chose both love and a difficult life. In fact, Ma Shuan was a more suitable person for her to settle down with. They witnessed Xiang Xiang and Xi Xi's secret marriage, and Xi Xi's parents became furious, believing that Xiang Xiang and her daughter were bad omens, and they fought in public. Uncle Gao advised Jialin to focus on farming and that educated youth could also make a difference in rural areas. Jialin was hurt by this and began to avoid Qiaozhen. Qiaozhen's pride also restrained her from actively seeking out Jialin. Xiang Xiang and Xi Xi disappeared out of thin air, and their parents cried and shouted for the villagers to find them, but Jialin discovered that Qiaozhen helped with their elopement to pursue happiness. Gao Jialin was moved by Qiaozhen's courage and once again showed his warm love. Hua Xiaojuan went south to Shenzhen and before leaving, she brought the owed wages that Zhou Xinchu earned by selling pigs and apologized to Gao Jialin on his behalf. Chen Fangming sent the year's "Popular Movies" from Shanghai, and Jialin shared it with Qiaozhen, showering the fashionable and bright female stars on the posters with praise. Qiaozhen felt uneasy, afraid that Jialin would think she was ignorant and backward. Jialin teased Qiaozhen for her unrealistic imagination, saying that rural girls could never be compared to movie stars. After hearing this, Qiaozhen went to the county town to perm her hair, buy new clothes, and leather shoes. Her desire for strength allowed her to overcome her own limitations and be positive and optimistic.
Outside the county town far away from Gaojia Village, Jialin and Qiaozhen had a secret date at Lover's Slope. They were seen everywhere as a loving couple. Qiaozhen was shy and easily surprised, while Jialin couldn't help but smile and hold her in his arms. However, when Huang Yaping suddenly appeared in the distance, Jialin got scared and turned his head to leave. Ma Shuan couldn't get past Qiaozhen's obstacle, so he wanted to go to Liu's house to find out who she really liked and invited Jialin to go with him for courage.
Liu found out that her daughter didn't accept the suitor she had picked, and she was very angry. Seeing the father and daughter arguing, Gao Jialin made up his mind and openly announced his relationship with Qiaozhen. This caused all kinds of rumors in the village, and some even said that Jialin had gotten Qiaozhen pregnant. Liu was furious and accused Jialin of seducing an innocent girl. He went to confront Gao Yude, but he was unsuccessful.
Still angry, Liu turned to his relative, Minglou, to discuss the matter. Unexpectedly, Minglou supported Jialin and believed that he would be a capable person in Gaojia Village in the future. Minglou tried to persuade Liu to agree to the marriage. Yude advised his son not to pursue the wealthy Liu family, but Jialin insisted that he and Qiaozhen were equal and didn't need anyone to intervene. Jialin and Qiaozhen's love was open and honest, which left Liu speechless.
Qiaozhen is devoted to her studies, which makes her sister-in-law anxious. Qiaoying is concerned that Gao Jialin will not be content to farm in the countryside for the rest of his life. She reminds Qiaozhen not to give her heart away too quickly. Sanxing is constantly pressuring his father to propose to Liu's family, while Minglou cherishes Qiaoling's ambition to study and go to university. He not only refuses his son's request but also worries about Jialin's marriage. He takes the initiative to help Yude propose to Liu's family, but they are rejected. Liu expresses her apologies to Ma Shuan, regretting that her daughter cannot see his kindness. Ma sincerely wishes them well. Shuangxing loses his job, and Xiuli secretly provides her poor boyfriend with fish from her family's ration, without telling her mother, who only wants a son-in-law from Shanghai. The university in Pujiang is distributing ID cards, and Shuangxing seizes the opportunity to change his name back to his real one. Jialin's uncle, Gao Yuzhi, transfers from the Xinjiang Military District and becomes the head of the Labor Bureau in a higher-level area of Kuanzhou County. He returns home in a jeep, and Ma Zhansheng and Minglou treat him with respect. Villagers flock to Jialin's house to see their "official" big shot. Gao Yuzhi strictly adheres to organizational discipline and refuses to use his position to arrange a job for Jialin. He would rather be ashamed in front of his brother, who has been filial to him. Despite this, Jialin's situation undergoes a major reversal: Ma Zhansheng, in order to please the new head of the Labor Bureau, colludes with Minglou to use the abolished "work-for-pay" policy and appoints Jialin as the communication officer in the county's propaganda department.
While reporting on Gao Jialin's news release "As Long As There Are People, Disasters Are Not Scary", Huang Yaping was even more impressed by Jialin's talents. However, Gao Jialin, in his spare time, deeply missed Liu Qiaozhen, who was working in the countryside. Jialin consulted with the photographer, Zhang Kenan, on photo printing techniques and, together, they worked on shooting the county government's flood relief commendation conference. His immersion in work and learning made the young man's spirit shine, captivating Yaping even more.
Huang Yaping originally had no common language with Zhang Kenan. She was tired of him talking about business and eating, and couldn't stand the sense of superiority that the supply and marketing society's junior cadres exuded. She yearned to discuss literature and art with someone! She voluntarily helped Jialin with his laundry and, along with Kenan, brought many daily necessities to him, warmly inviting him to come home for dinner.
A new female counselor, surnamed Chen, arrived in the social sciences department at Pujang University. She was Xiuli's distant relative and also supervised the Chinese department's style inspection. She criticized Xiuli's Western liberal tendencies and warned Shuangxing not to approach the girls' dormitory. Shuangxing was devastated because he could only meet Xiuli off-campus on weekends. Xiuli gave him a small photo of herself to comfort his longing.
During dinner, Kenan's mother would sometimes guess which influential person Jialin was trying to get close to and sometimes made fun of the poverty of Gaojia Village. Jialin couldn't tolerate the insults and left in a huff. Huang Yaping believed that she and Gao Jialin had a common language, and beneath the social masks, they shared a proud soul.
Due to his excellent work and improving photography skills, Gao Jialin gained a lot of attention from county leaders, which caused old employee Jiang Damin to strongly dislike him. Chen Xiuli and Gao Shuangxing were secretly dating at the university but almost got caught. Huang Yaping helped Gao Jialin collect his payment for his work and also suggested they take photos in the outskirts of the city on the weekend, which Gao Jialin happily agreed to. Huang Yaping's father's transfer back to Shanghai was almost finalized, and he was also trying to secure a job for his daughter in the arts. Huang Yaping was happy at the thought of returning to Shanghai and being able to practice dancing again. Jiang Damin, who was in charge of photography, had a "city-countryside marriage" with his rural wife, and they had trouble communicating due to their different backgrounds and living environments. Gao Jialin was scared when he saw them arguing during their rare reunion. A female classmate warned Chen Xiuli to be careful as Gao Shuangxing was only interested in her because she had a Shanghai household registration, which made Chen Xiuli unhappy. On the day of the photoshoot, Huang Yaping dressed up and went to the agreed-upon location early. Gao Jialin's tire blew out on the way to the meeting place, so he had to fix it on-site and ran into Gao Sanxing, who was going to the county to handle some business. Sanxing told Jialin that Liu Qiaozhen had brought a lot of things and was waiting for him at the dormitory, so Jialin rushed back home. At the dormitory, they ran into Jiang Damin, and Gao Jialin introduced Liu Qiaozhen as his "object of affection." Old employee Jiang Damin, who was previously unhappy with Gao Jialin, suddenly became kind.
After training in Xi'an, Gao Jialin developed an idea for writing a novel. Jing Ruohong strongly supported him, providing him with materials and addresses for submitting to newspapers throughout various provinces and cities. Busy with work and studies, Jialin had no time to take care of Qiaozhen and everything at home. With Jing's reminder, Jialin finally took two days off to visit his family and Qiaozhen in the village. He gave Qiaozhen the gifts he bought, and under his father's urging, brought snacks to visit Liu Liben. Liu Liben accepted Jialin as his son-in-law. Their parents directly arranged Jialin and Qiaozhen's marriage, causing Jialin to hesitate and make excuses. Faced with Qiaozhen's kindness, Jialin felt burdened, and they gradually became unable to communicate. Qiaozhen felt Jialin's dislike towards her. During the days Jialin was back in the village, their conversations were very awkward. Qiaozhen talked about daily life in the countryside, but Jialin wasn't interested, and when Jialin spoke, Qiaozhen couldn't understand. They met Xiang Xiang, who had been kicked out of her husband's family and had to bring her unfavored daughter back to her mother's home after her husband's death. Qiaozhen felt that she was growing further and further from Jialin, so she made up her mind to ask Qiaoling to teach her culture. Qiaozhen wanted to use her own efforts to shorten the distance between her and Jialin.
Returning to his dorm room, Gao Jialin was lost in thought while holding the leather blanket that Liu Qiaozhen had sent him from afar. Huang Yaping wrote a letter to Jialin expressing her feelings and acknowledging that their current relationship was not feasible. She promised to handle her own emotions properly. When Yaping returned home, her father told her that they had received notice to return to Shanghai soon. The news quickly spread throughout the county, and Zhang Kenan's mother urged him to propose to Yaping. Kenan was unhappy with the idea of their relationship being so utilitarian. He explained his vision for their future life to Yaping, and she realized that they were not meant to be together. Yaping broke up with Kenan decisively. Jialin shared his photographic portrait and poetry, which were published in a famous publication, with Yaping. She could no longer suppress her feelings for him and confessed her love, urging him to marry her and go to Shanghai together. Jialin was torn between Qiaozhen and Yaping but finally made a decision after talking to Teacher Jing.
Huang Yaping repeatedly tested Gao Jialin's definition of love and life deep in his heart. The storm that Gao Jialin had anticipated finally arrived, and he was engaged in a fierce struggle within himself. He knew that he was facing a very important decision in his life. Logically speaking, he knew that choosing Yaping would bring him a broader future, and he and Yaping also had more in common. However, emotionally, he could not let go of Qiaozhen, and morally, he was afraid of becoming Chen Shimei, the man who was despised by everyone. Seeing the negative aspects of his colleagues' family lives in the half-city and half-village, he was also afraid that he and Qiaozhen would have the same kind of life in the future. Finally, he decided to leave with Yaping and start a new life. Zhang Kenan also discovered the relationship between Jialin and Yaping and was angry, but he eventually accepted it. Jialin made an appointment with Qiaozhen at the yellow soil high slope where they had gone many times before, and he broke up with her. This sudden news plunged Qiaozhen into a painful abyss. But she couldn't bring herself to blame Jialin and sadly returned to Gaojia Gou. The entire Gaojia Gou felt sorry for Qiaozhen, and Ma Shuan quickly learned of Qiaozhen's predicament and came to her side, silently accompanying and sincerely expressing his love. As for Gao Jialin, he ran to a deserted place, self-blaming and calling himself Chen Shimei, an unfeeling and unscrupulous person who was sorry for such a good girl as Qiaozhen.
Gao Jialin reached a peak in his career when his self-written song "Xiang Xiang" won an award. He happily went to share the good news with Huang Yaping. Zhang Kenan's mother was angry that someone took her son's place and reported Gao Jialin, despite her son's objections. The report was successful, and Gao Jialin was suspended and investigated from top to bottom by the county. Ma Shuan found out that Liu Qiaozhen had been abandoned by Jialin and immediately went to Liu Liben's house to express his feelings to Qiaozhen. This touched the Liu family deeply, and Qiaozhen realized that she and Ma Shuan were the same kind of people. Only Ma Shuan could give her the life she wanted – simple and ordinary, with three meals a day and the ability to have children and farm. Qiaozhen finally agreed to Ma Shuan's proposal and married him.
Gao Jialin and Huang Yaping started a beautiful relationship, and Jialin prepared a birthday cake for Yaping in advance. Jialin was always looking forward to going to Shanghai with Yaping and starting a new life. However, just as he was waiting for Yaping, Teacher Jing brought him news that he needed to go to the county office. There, he received a punishment for obtaining the publicity officer position through backdoor channels. Jialin lost his urban household registration, job, and everything he had. Without these, he could not go to Shanghai with Huang Yaping, and the two were forced to break up.
Before Gao Jialin left the county, Zhang Kenan came to apologize to him and they reconciled. Jialin let out a deep sigh and said, "We both need to start over." He completely let go of any fate he had with Huang Yaping. The hot wave of the loess plateau hit them, and the sunlight hurt Jialin's eyes. He wanted to avoid it, but it was impossible, just like the large carriage and gongs and drums coming towards him now. When Jialin took a closer look, it was Ma Shuan welcoming his bride Liu Qiaozhen. Life's huge waves hit Jialin's face for the first time. Depressed, he returned to Gaojia Gou, but to his surprise, the villagers didn't look down on him. Instead, they came forward to comfort him. Uncle Deshun also came to comfort him right away. Jialin lived a dull life in the countryside, facing the yellow earth and back to the sky. His pen could no longer write moving articles, and his hoe could not cultivate a brilliant path in life. Mr. Jing seemed to be able to predict Jialin's situation. He brought Jialin's favorite book to visit and the two of them had a long conversation. Mr. Jing's words were like a whip, urging Jialin and examining him truthfully, who still didn't fully understand himself.
Shuangxing felt that Xiuli's family might not accept him. Xiuli decided to go home and tell her parents that she had a boyfriend. Xiuli's mother was very angry when she found out that Xiuli was in love with someone from another place, and urged Xiuli to find a good job and keep her options open. She suggested that Xiuli look for someone with good conditions, in case there was someone better. Xiuli refused her mother's proposal. Shuangxing's dormitory mates told him that he could have two-way choices after graduation. If a company offers him a job, he can stay in Shanghai. Shuangxing was happy to hear this news, as he now had a way to stay in Shanghai. Sanxing kept trying to woo Qiaoling, but she intentionally kept her distance from him. Qiaozhen and Ma Shuan lived a comfortable life and had a child as a result of their love. During the Chinese New Year, Gaominglou sent Jialin a registered letter from Shanghai. After reading the letter, Jialin cried and wept with emotion, as he had won a very weighty young writer's award. Gaominglou and his wife knew that Jialin was going to Shanghai and were worried that he would meet Shuangxing and cause a scandal. They quickly wrote a letter to Shuangxing, reminding him of Jialin's trip to Shanghai.
The two met and got to know each other's situations. Yaping suggested taking Jialin to Shanghai before he left, but he refused. Jialin went to find his close friend Chen Fangming, who told him he was preparing to apply for a job at a newspaper. Jialin was surprised to learn that anyone with real skills and knowledge could apply for a position at a newspaper, and that it was not limited to Shanghai locals. With Chen Fangming's encouragement, Jialin decided to give it a try and they went to apply for the job at the newspaper together.
During the meal, Xiuli's mother argued with every word, and Shuangxing was deeply hurt. With Xiuli's comfort, Shuangxing knew that he could earn recognition from Xiuli's family as long as he had the ability. With the help of Aunt Yao, Jialin rented a cheap small room in Shanghai. Jialin had many difficulties adjusting to life in Shanghai, including using the bathroom and water. With the help of the neighbors, Jialin finally figured out how to solve these problems. Xiuli's mother still looked down on Shuangxing and had a heated argument with Xiuli at home.
Xiuli's mother still strongly disapproved of Shuangxing and had a heated argument with Xiuli at home. At that moment, Shuangxing ran to Xiuli's house, panting, to tell them that he had been approved to stay at school. Xiuli's mother finally softened her stance on the marriage between Xiuli and Shuangxing. Qiaozhen and Ma Shuan decided to take Yingying to Shanghai for medical treatment. Gao Minglou also received a letter from Shuangxing and was overjoyed to hear that he would be staying in Shanghai to teach at the adult education center and getting married. When they learned that Qiaoling did not get into university, Gao Sanxing immediately asked his parents to help him propose. Qiaoling wanted to continue her studies, but her father disagreed. After persuasion from everyone, Qiaoling was forced to marry Sanxing. Qiaozhen came home to tell her sister that they were taking Yingying to Shanghai with Ma Shuan for medical treatment, and the family parted ways. While working as a proofreader, Jialin continued to publish articles, earning praise from the editor-in-chief. Jialin finally got the opportunity to select topics through his own efforts. Huang Yaping came to visit Jialin during her vacation and gave him a camera she had previously given him. During their first New Year's in Shanghai, Jialin looked out the window and thought of Yaping's smile. He couldn't help but run downstairs, and coincidentally, Yaping also ran out. The two embraced warmly. Sanxing finally married Qiaoling, but her heart was as lifeless as her older sister's, knowing that her life would soon be buried in the loess. Jialin had Little Yong assemble a television for him to watch real-time news for work.
During a topic selection meeting, Gao Jialin was called upon by Editor-in-Chief Lin to speak, and his proposed topic was recognized, making him a formal correspondent. Editor-in-Chief Lin spoke to Gao Jialin, telling him that he admired him very much and pointing out that he could go to night school to further improve his knowledge and competitiveness. Following Editor-in-Chief Lin's suggestion, Gao Jialin applied to night school and coincidentally, it was the same school where Shuangxing was teaching. When the two met in class, their hearts were both in turmoil, and they were both absent-minded during the lesson. After class, they sat down and chatted, telling each other about their experiences over the past few years. Shuangxing's sense of guilt was aroused during his conversation with Gao Jialin. After returning home, Shuangxing couldn't focus, quietly taking out the steel pen that Gao Jialin had given him when they left Gao's home and remembering the mistake he had made back then. Gao Jialin wrote a letter home to tell his parents about meeting Shuangxing, and the contents of the letter were also known by Gao Minglou. Gao Jialin talked to Huang Yaping about his feelings after reuniting with Shuangxing. He was surprised by Shuangxing's knowledge, cognition, and work abilities and lamented the distance between them. Huang Yaping praised Gao Jialin for truly growing up.
Qiaoling and Sanxing had a big conflict because of their different values. Xiuli was pregnant and the good news spread to Gaojiagou, making the whole family very happy. Qiaozhen also took the train to Shanghai with Ma Shuan and their child. Ping was hired as a choreographer at the dance academy, and everyone's lives were experiencing some kind of turbulence, including Gao Jialin. Jialin's landlord went bankrupt due to his daughter and son-in-law's stock trading, so he needed to sell his house to solve his family crisis. As a result, Jialin had to move out, but fortunately, Xiaoyong invited Jialin to live with him and solved Jialin's urgent housing problem.
When Qiaozhen's family arrived in Shanghai seeking medical treatment, they encountered some difficulties because they didn't understand the situation with medical treatment in the big city. They couldn't get an appointment and had no other options. So, the couple decided to stay in Shanghai, work and earn money while trying to find a way to get their child an appointment. Ma Shuan and Qiaozhen took turns queuing at the hospital every day, until one day they ran into Shuangxing, who was there to collect his medical report. Ma Shuan told Shuangxing about their situation and asked if he could help them get an appointment, but Shuangxing said he didn't have any connections in that regard.
Qiaozhen was introduced by a fellow villager to an old lady who needed a nanny. This Mrs. Fu was very demanding and strict, and she didn't initially like Qiaozhen. She gave Qiaozhen some challenges to test her abilities. Qiaozhen actively sought this opportunity and suggested that she could work as a trial period without pay, and only be hired if she met Mrs. Fu's expectations.
Jialin rented a new apartment, and Yaping came to help him decorate it. Yaping told Jialin that she wanted to take him home to meet her father. Jialin went with Yaping to her home to meet her father, who didn't make things difficult for Jialin. However, after Jialin left, Yaping's father still advised her to be cautious about restarting the relationship. Shuangxing saw Jialin's article "Gu Chao" and praised him for writing it well after class. He also told Jialin about the difficulties that Qiaozhen's family was facing in coming to Shanghai for medical treatment. Jialin took Qiaozhen's problems to heart. Xiuli was pregnant, and the noise from the demolition outside their house made it hard for her to sleep. Xiuli's mother-in-law criticized Shuangxing for not being able to buy a better house, and suggested that they move out to a better environment. This made Shuangxing feel very frustrated, and Xiuli was also upset about it. Qiaozhen and the old woman got along better and better, and the old woman told Qiaozhen about many things that happened in her family in the past. Qiaozhen comforted the old woman and told her to let the past be the past. They established a trust like that of family members. The young people in Shanghai were starting to have hope for their lives, but Qiaoling's life in Gaojiagou became increasingly hopeless. Three-star found out that Qiaoling did not want to have children and was taking contraceptives, and he began to abuse her even more severely.
After reading Liu Zhenzhen's story, Huang Yaping first questioned why Liu Zhenzhen chose to break off her engagement with her fiancé and fell in love with an unattractive old man from Shanghai. Because the entire content is Liu Zhenzhen's unilateral narration, there may be hidden facts in this matter. Without seeing the man's interview testimony, Huang Yaping's one-sided accusation of the man's moral corruption is unfair.
It was also because of Huang Yaping's suggestion that Gao Jialin came to find Bai Zhiqiang again and successfully persuaded him to accept the interview. In the subsequent conversation, Gao Jialin found that what the man said was different from what Liu Zhenzhen said. Bai Zhiqiang repeatedly emphasized that Liu Zhenzhen pursued him and denied that the child had anything to do with him.
Although Bai Zhiqiang promised to do a paternity test, he procrastinated on his way to the hospital and made various excuses. Liu Zhenzhen suddenly stated that she gave up the test and left a letter for Gao Jialin before taking her child back to her hometown. Gao Jialin was very puzzled about this, and Huang Yaping believed that Liu Zhenzhen had something to hide. After all, human nature is the most complicated, and the weak often arouse sympathy, but sympathy does not mean truth. This matter is indeed somewhat inexplicable. Gao Jialin repeatedly pondered what Huang Yaping said and tore up the manuscript with a cold heart.
Later, Gao Jialin got the opportunity to interview at the hospital and inquired with the dean about the channel for Liu Qiaozhen's daughter to see a doctor. The dean contacted Dr. Wu through his relationship. Gao Jialin immediately informed Gao Shuangxing of the news and reminded him to keep it secret from Ma Shuan's couple and not let them know that he helped them.
The child's problem has been resolved, and Ma Shuan's couple finally breathed a sigh of relief. They were very happy on their way back and looked forward to returning to Gaojia Village after the child was cured. They hoped that the family of three would never be separated. Mrs. Fu wanted to take Liu Qiaozhen and her daughter out for a walk, but found that Ma Yingying was standing high up. She was afraid that the child would be injured and rushed over to protect her, which caused her own injury. Fortunately, the injury was not serious. Liu Qiaozhen felt guilty and blamed herself, but Mrs. Fu didn't care at all.
Gao Jialin came to the hospital to inquire about Ma Yingying's condition and met Ma Shuan's couple on the way. Before they had time to chat much, they heard the doctor calling Ma Yingying's name. The couple immediately took their child in for treatment. Everyone was inevitably nervous before the first operation began. Mrs. Fu asked Ma Shuan to stay at home first to avoid wasting time running back and forth.
Liu Qiaozhen noticed that her child was able to get an appointment with a specialist and suspected that it was related to Gao Jialin. She privately asked Gao Shuangxing and confirmed her own guess. In order to thank Gao Jialin for his help, Ma Shuan and Liu Qiaozhen discussed inviting him to dinner, including Gao Shuangxing who had put in a lot of effort for this matter.
The dance troupe invited teacher Lai to be the choreographer and lead actor. The leaders decided that Meng Qingqing and Huang Yaping would be responsible for assisting teacher Lai's work. Meng Qingqing was unwilling to always be a supporting role and inevitably had some complaints. On the other hand, Huang Yaping's mentality was still good and she regarded it as an opportunity for exercise.
Not long after, Ma Shuan's couple and Gao Shuangxing came to Gao Jialin's residence. Liu Qiaozhen personally cooked a table of dishes. Just as they were expressing their gratitude to Gao Jialin and Gao Shuangxing, Huang Yaping came to the party at Gao Jialin's invitation. After many years, things have changed and people have changed. Liu Qiaozhen has long since let go of her grievances and naturally greeted Huang Yaping.
After dinner, Huang Yaping and Gao Jialin walked side by side and talked about their feelings about life and the future. Huang Yaping returned home and found that her father was acting strange. Although it was already midnight, he kept talking about wanting to watch the news broadcast and kept forgetting things. His symptoms of forgetfulness became more and more serious.
Due to the relocation of the old district, the repair shop could not continue to operate. Gao Jialin came over to help Liu Qiyong pack up. Although Liu Qiyong was reluctant to part with it, he was not discouraged and decided to go out with his fellow villagers to sell vegetables in a few days. After all, it was a family business.
Teacher Ning found that Huang Yaping recorded the dance movements very carefully and meticulously. Although she praised her on the surface, she was actually worried that she would learn the skills secretly and had some dissatisfaction in her words. Meng Qingqing had nowhere to vent her anger and knew that she had no chance to climb up. She encouraged Huang Yaping to create good works to prove her talent.
Liu Qiaozhen wrote a letter home to report her safety and asked about her younger sister's situation. Just as Liu Qiaoling was smiling while reading the letter, the appearance of her husband Gao Sanxing made her smile disappear instantly. Gao Sanxing has recently become a contractor and has developed the bad habits of drinking and gambling. He comes home drunk every day, but tonight he came back and angrily questioned Liu Qiaoling why she didn't send him money.
However, Liu Qiaoling did not conceal her disgust for her husband at all. Her harsh words completely angered Gao Sanxing and she inevitably suffered a beating. Early the next morning, Liu Qiaoling came to her father to cry and complain. Liu Liben saw the situation and was furious. He directly rushed to Gao's house and scolded Gao Minglou, saying that he was marrying his daughter, not selling his daughter.
Liu Qiaoling packed up her things and returned to her mother's home overnight. Gao Minglou knew that he was guilty of his in-laws and immediately brought Gao Sanxing over to apologize. Gao Sanxing knelt in the yard and begged Liu Qiaoling for forgiveness. He tried to please her in every way and swore to heaven. Liu Qiaoling reluctantly accepted his apology for the sake of her parents-in-law.
Ma Yingying's surgery was successful, but the cost of the second surgery was very high. Even if Ma Shuan sold everything he had, he could not raise enough money. So Ma Shuan thought of quitting his current job and going to the construction site to work as a laborer to earn more money. Liu Qiaozhen also wanted to share Ma Shuan's pressure and decided to resign from the night market stall by asking Mrs. Fu for permission.
Mrs. Fu felt sorry for Liu Qiaozhen's family and couldn't do without her care. So she let her continue to live at home. She could not only go to the night market stall but also continue to work as a nanny and earn more money. Moreover, Mrs. Fu thought that Liu Qiaozhen was hardworking and if the business of the stall grew well, she might even open a Northwestern noodle restaurant. After all, people should learn to aim high.
On this day of the Mid-Autumn Festival, Huang Yaping took Gao Jialin home to see her father. Unfortunately, her father's Alzheimer's disease had become so severe that he did not recognize them and even had the guards drive them away. After Liu Qiaozhen closed her stall at the night market, she saw Ma Shuan who was worried about her. She was pleasantly surprised and the couple rode their tricycle back home to accompany Mrs. Fu through an unforgettable holiday.
Mrs. Fu, who had always liked to dress up, took the initiative to offer to make up Liu Qiaozhen. She also let her change into fashionable clothes and high heels, making her look beautiful and charming. Ma Shuan was fascinated by her. After dinner, Ma Shuan had to return to the construction site to continue working and earning money. Before leaving, he gave his daughter a teddy bear that could record sound. Liu Qiaozhen personally sent Ma Shuan out and remembered that tomorrow was his birthday. She promised to celebrate his birthday grandly. Ma Shuan was very moved when he heard this.
On the second day, Mrs. Fu and Liu Qiaozhen were both preparing to celebrate Ma Shuan's birthday when they suddenly received a call from the hospital. They learned that Ma Shuan had been in a car accident on his way back. Liu Qiaozhen rushed to the hospital, but it was too late. Her beloved husband had left this world forever. This kind and loving couple were separated by life and death.
After handling Ma Shuan's affairs, Liu Qiaozhen was like a walking corpse and had completely lost her vitality. Mrs. Fu knew that she was grieving too much and that she would go crazy if she continued like this. So she asked Gao Jialin to persuade Liu Qiaozhen to cry if she wanted to. Liu Qiaozhen took out a stack of money from her pocket and asked Gao Jialin to buy a train ticket. She decided to send her husband's ashes back to his hometown for burial.
On that night, Liu Qiaozhen sat alone in the living room in a daze. But when she saw the teddy bear doll, she couldn't hold back and burst into tears. For this reason, Mrs. Fu felt heartbroken and comforted her to pull herself together and at least cure her daughter Yingying's illness. Later, Liu Qiaozhen took Ma Shuan's ashes home and buried him at the top of the mountain. She promised to raise her daughter and make sure she studies well and becomes an educated person.
Liu Qiaozhen knew about her sister's experience and advised her to learn to resist and not to swallow her anger. If she couldn't bear such days, she could come to Shanghai to find her. Her second sister's words aroused Liu Qiaoling's hope for life. Anyway, she had no feelings for Gao Sanxing, only resentment and suffocation. She vowed to break free from such constraints.
After Gao Shuangxing's efforts, he successfully passed the postgraduate entrance examination, and the whole family was happy for him. Even Qu Jindi had a better impression of her son-in-law. Gao Jialin interviewed laid-off workers everywhere and reported on their situation in-depth. He inferred that the newspaper would be replaced sooner or later through this trend. Chen Fangming agreed with Gao Jialin's views and shared with him his latest understanding of the Internet, which aroused Gao Jialin's interest.
During the meeting, Jialin learned that the night market was closing and became very worried. After leaving the night market, Qiaozhen refused Auntie Fu's investment intention but accepted her suggestion to take out a loan to open a noodle shop. Jialin also asked Qiaozhen if she needed help, but Qiaozhen not only refused Jialin's help but also told him that she had figured out how to get a loan. With her own efforts, Qiaozhen's noodle shop was successfully opened. Jialin picked up Yaping after work and Yaping was worried about her performance. Jialin gave her timely advice and Yaping accepted it. During the rehearsal, Yaping received a package from her mother. She was resentful at first but after hearing her colleagues talk about their deceased mothers, she was deeply touched and reconciled with her mother in her heart. Jialin revisited his old place with Xiaoyong and found that the place where he used to live had been demolished. They met someone who asked for directions and it brought back memories. Xiaoyong had nowhere to live so Jialin let him stay with him temporarily. Later, Qiaozhen told him that the noodle shop needed more people so he recommended Xiaoyong to work there. After returning to the newspaper office, Jialin saw Fangming demonstrating how to write an article on a computer and became eager to learn.
Before the program rehearsal, Yaping proposed to marry Jialin but her mother's sudden phone call disrupted her thoughts. The rehearsal was a great success and she was selected to participate in a competition in Beijing. Jialin also had to go to Xishuangbanna to investigate a family property dispute so Yaping and Jialin decided to hold their wedding on New Year's Day. Unexpectedly, Yaping's choreography was preempted and she was dissatisfied with the explanation given by the troupe leader. She refused to obey the so-called collective decision and didn't even show up for work. Jialin was puzzled when he learned about this but Yaping refused to talk about it and only said that she would solve it herself. Auntie Fu was diagnosed with advanced pancreatic cancer at the hospital. Despite Qiaozhen's dissuasion, she decided not to receive treatment and enjoy the rest of her life. Qiaozhen immediately entrusted the noodle shop to Xiaoyong and took care of Auntie Fu. After selecting photos with Auntie Fu, Qiaozhen heard her talk about her past and felt emotional. Auntie Fu didn't want to see Qiaozhen sad so she sent her away under the pretext of wanting to see Yingying and passed away quietly. After packing up Auntie Fu's belongings, Qiaozhen thought about her and cried silently. Before moving out, Qiaozhen unexpectedly learned that she had become the owner of the house which made Auntie Fu's descendants unhappy and they came to make trouble.
Shuangxing went to the Education Bureau and was highly regarded by Director Wen. Yaping received another call from Xu Wei and learned that her choreography video received high praise. Her mother was about to take the troupe back to China for a performance and wanted to take her and Huang Husheng back to the United States when she left. Yaping was once again caught in a dilemma of whether to stay or leave but Jialin has always been gentle in comforting her. Qiaozhen picked up Yingying from school and found that many parents were very dissatisfied with the food in the cafeteria. She also heard that the school cafeteria could be contracted out so she had an idea. Coincidentally, the newspaper was interested in Jialin's attention to this matter so they agreed to work together. Since Qiaozhen took over the cafeteria, she had no time to take care of the noodle shop so she had to entrust it to Xiaoyong again. Qiaozhen listened to the sound of reading in the campus and recalled the situation at Madian Elementary School with emotion. To welcome Qiou Ling, Qiaozhen, Shuangxing and Jialin specially set up a table but Qiou Ling's sarcastic remarks and insinuations about Gao's family made the atmosphere very embarrassing. Shuangxing was determined to apologize but Qiou Ling couldn't stand his hypocrisy and left angrily. After returning home, Shuangxing listened to his wife praising their son and felt very upset. The Director of Education's Office asked Shuangxing to screen feedback on college entrance examination issues. Coincidentally, Jialin met Xu Xiaoping who came to the newspaper office to seek justice for a college entrance examination case so Jialin reported it to Director Wen and went to find Shuangxing. After learning that it was a case of someone else taking his place in college, Shuangxing evasively sent Jialin away.
After submitting the evidence to Director Wen, Jialin learned that the government attached great importance to Xu Xiaoping's case and left with peace of mind. In the theater, Jialin met Huang's mother but Yaping didn't know how to face her mother and just sat on a bench outside the theater in a daze. After the performance, Jialin saw the mother and daughter embracing each other affectionately outside the theater with a smile on their faces. In Xu Xiaoping's case, Director Wen sent Gao Shuangxing and Jialin to investigate again. Before leaving, Shuangxing concealed his itinerary from Chen Xiuli and only said it was a routine investigation. Looking at his busy wife, Shuangxing felt both moved and guilty. On the train, Shuangxing listened to Xu Xiaoping's experience with mixed feelings. At the hotel, Shuangxing listened to Jialin's memories and felt even more guilty. Xu Xiaoping went home first to see her child but was controlled and beaten by her husband so Jialin and Shuangxing quickly brought the police over to help her. Despite her husband's obstruction and even bringing people to make trouble, Jialin and Shuangxing did everything they could to rescue Xu Xiaoping and found her file for her. During dinner, Jialin thanked Shuangxing for his chivalry but his words left Jialin puzzled as he said he had too much to drink. Although this case is unlikely to have a good outcome, Xu Xiaoping is determined to sue. With Xu Xiaoping's case settled, Shuangxing and Jialin were lost in thought. After returning home, looking at his happy life now, Shuangxing was deeply tormented inside. Yaping's trip abroad was already on schedule but she couldn't let go of the idea of getting married so Jialin said she was a woman with aspirations and he would wait for her in Shanghai.
Shuangxing came to visit Xu Xiaoping at the construction site and expressed that the result was not optimistic. Unexpectedly, Xu Xiaoping suddenly ran away and cried in a corner. Shuangxing thought of himself and also cried and ran away, staggering. He hid behind a sand pile and knelt down to repent. Xu Xiaoping's case caused a sensation throughout the country, and readers from all over the country wrote letters praising Jialin as a conscientious journalist. Influenced by Xu Xiaoping's case, Jialin wanted to submit a proposal on unified management of student status with Shuangxing's name, but was rejected by Shuangxing. After checking food safety, Qiaozhen looked at Qiaoling's investigation report and felt more and more that it was difficult to take a step without culture, and became more determined to let her daughter study. During the oil purchase period, Qiaoling encountered an unscrupulous merchant who not only failed to buy oil but also met Gao Sanxing who came to collect debts. Gao Sanxing repeatedly made demands with divorce as a condition. Chen Xiuli's family reluctantly left their old house that was about to be demolished and moved into a new house. Chen Xiuli's mother looked at the name of a family on the property certificate of the new house and joked that having Gao Shuangxing was their blessing. After instructing Yaping well, Jialin reluctantly watched Yaping's family leave Shanghai.
The school canteen was forced to transfer, and Qiaoling's confession was too late. Shuangxing could only bring money and Sanxing to apologize to Qiaozhen. Sanxing promised that as long as Qiaoling returned to the village with him, the two would divorce immediately. Qiaozhen was afraid that Sanxing would play tricks again and asked Qiaoling to return after the Spring Festival. Qiaoling was eager to divorce and went with Gao Sanxing on the train regardless of her sister's obstruction. After returning home, Gao Sanxing resumed his rogue appearance and asked Qiaoling to stay in the village for the rest of her life. During the Spring Festival, Jialin and Yaping made a long-distance call. Jialin learned that Yaping had prepared a red envelope for him before leaving, which made him happy and moved. Jialin gave Chen Fangming a book he wrote. Chen Fangming was about to successfully transfer jobs and asked Jialin to sign his name in the book as a souvenir. The leaders of the newspaper valued Jialin's ability and transferred him to be the editor-in-chief of a magazine. At the meeting, Jialin proposed the idea of package responsibility to everyone, and used his own experience of buying steamed buns as an example to show that he would not force others to do things. Jialin had no good ideas for increasing magazine sales for a while, so he told Qiaozhen about his troubles. Qiaozhen inspired him with the words of a clothing store owner and left excitedly. Qiaozhen missed her sister who had not received any news for a long time.
At the banquet, everyone had different thoughts. Qiaoling escaped with Qiaozhen's help before dawn and was seen by the villagers. After getting drunk, Gao Sanxing couldn't find Qiaoling. After learning that she had gone to the village entrance, he hurried over. Qiaozhen and Jialin could not stop him and watched Qiaoling being dragged back. Qiaoling was dragged back to Gao's house and threatened to reveal their family's biggest secret if they did not die together. She was stopped by her eldest sister Liu Qiaoying. Seeing such a farce in Gao's family, the banquet ended without a conclusion. Gao Minglou saw that things were getting worse and worse, so he asked Shuangxing to leave the village quickly. After waking up from drunkenness, Gao Sanxing learned that Qiaoling had already left and could only vent his anger by smashing things. Shuangxing and Qiaoling met at the bus station. After being scolded, Shuangxing decided to confess. Qiaoling also returned to the village and was determined to resolve the divorce matter. After Gao Minglou explained the pros and cons, he saw that his son had made up his mind and went to Gao Yude's house together to tell him everything. After learning about it, Jialin was shocked and Gao Yude cried excitedly. Jialin came to the Education Bureau and wanted to know what happened back then, but Ma Zhansheng died of illness last year and there was no way to investigate it. Shuangxing came to apologize to Jialin, but Jialin did not accept it and only hoped that it could be resolved through legal means. Jialin received a call from Yaping and told her everything. After learning the truth, Chen Xiuli said that they would face this matter together. Chen Xiuli's parents were also anxious about this matter and decided to find Jialin for mercy but were rejected by Jialin.
Gao Jialin returned home and met Gao Shuangxing. Gao Shuangxing knelt down to Gao Jialin and begged for his forgiveness, but Gao Jialin thought of the pain and suffering he had suffered over the years. If he had not encountered an opportunity and seized it, his fate would not have been changed. He decided to punish Gao Shuangxing with the weapon of law. Gao Shuangxing and Gao Jialin returned to Shanghai. Gao Shuangxing told Chen Xiuli about the incident of replacing Gao Jialin to go to college that year. After hearing this, Chen Xiuli was also very sad and blamed Gao Shuangxing for doing so. He was harming others. When Gao Jialin returned to his rental house in Shanghai, Huang Yaping called him. Huang Yaping wanted Gao Jialin to go to the United States to take a look because Huang Yaping wanted Gao Jialin to want the two to meet each other. However, because Gao Jialin had to deal with being replaced in college, he couldn't go see Huang Yaping and told Huang Yaping about it. Chen Xiuli's parents came to find Gao Jialin actively in order to help their children and begged Gao Jialin to let go of Gao Shuangxing. In order to let Gao Jialin dispel the idea of ​​suing Gao Shuangxing, Chen Xiuli's parents even proposed economic compensation. In order not to involve my wife and children in my affairs, Gao Shuangxing secretly changed his child's surname to be the same as Chen Xiuli's at the public security bureau, and even transferred his child to another school. He even begged Chen Xiuli and himself for a divorce.
After hearing Gao Shuangxing's arrangement, Chen Xiuli cried because she knew that Gao Shuangxing was arranging something that could have serious consequences. Gao Shuangxing went to work at the Education Bureau and happened to meet Gao Jialin, who also came to the Education Bureau. The two looked at each other and didn't know what to say. Gao Shuangxing could only turn around and leave in embarrassment. Gao Jialin searched everywhere for evidence and found a lawyer to prepare to sue Gao Shuangxing. Liu Qiaoling came to Gao's house and took the initiative to propose a divorce with Gao Sanxing. If Gao Sanxing did not agree, she would go to court for a divorce. Gao Sanxing disagreed when he heard about the divorce, but Liu Qiaoling put up a desperate posture and Gao Sanxing had no choice after seeing it. Liu Qiaozhen took Liu Qiaoling on a train out of their hometown. However, Liu Qiaoling left alone with her luggage while Liu Qiaozhen was sleeping. When Liu Qiaozhen woke up, she saw a letter left by Liu Qiaoling telling her that someone had gone to live somewhere else.
Gao Shuangxing went to Gao Jialin again and apologized. He handed over the admission notice from that year to Gao Jialin and then went to the public security bureau alone to surrender. Gao Minglou also felt guilty in his hometown and went to the public security bureau to surrender. Gao Shuangxing was stripped of all his positions and academic qualifications. After a few years, he worked hard in Shanghai and looked for work everywhere. The circulation of the magazine gradually decreased, and the magazine was also facing a crisis. Gao Jialin decided to use the Internet, a brand-new way, to make his magazine shine and attract more people's attention. Gao Jialin wanted Ma Yingying to publish articles on his literary creation platform, but Ma Yingying was worried that her mother would not buy it. Gao Jialin helped Liu Qiaozhen persuade her. Liu Qiaozhen's career started again and she founded her own company. After his own efforts, Gao Shuangxing obtained the teacher qualification certificate for social personnel and prepared to return to his hometown. Gao Jialin's popularity is getting higher and higher. He returned to his hometown primary school to give a speech and happened to meet Gao Shuangxing who returned home as a teacher. The two decided to ride bicycles back home together.
You May Also Like
Related Posts