My Dear Guardian – Johnny Huang, Li Qin
My Dear Guardian is a romantic military drama directed by Tian Yi, starring Johnny Huang Jingyu and Li Qin, co-starring Fu Chengpeng, Xu Honghao, Nie Zihao, Yang Su.

The drama is adapted from Zhe Zhi Ma Yi's novel "Jun Zhuang Xia De Rao Zhi Rou", which tells the story of special forces officer Liang Muzhe and military doctor Xia Chu, who pursue their ideals together and fulfill their duties and missions as soldiers, while also reaping their loves.
Details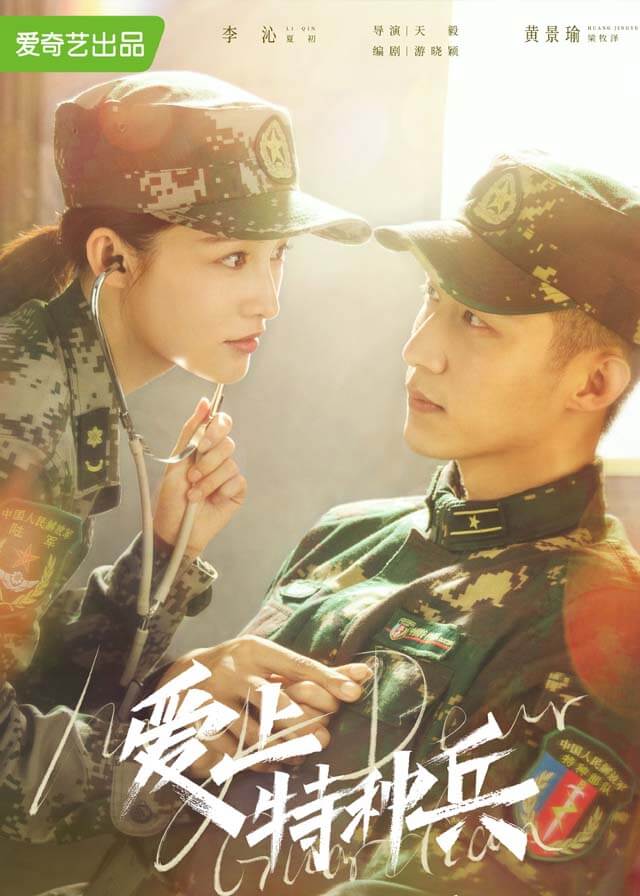 Cast
Synopsis
Xia Chu, who just finished eight years of medical studies at the military medical university, became a resident in the first year, followed the joint medical stationing team of the Southeast War Zone General Hospital to the exotic town of Isaiah, and met with Liang Muzhe, the special brigade of the Southeast War Zone, who just finished the Hunter Military School course, and formed an enmity.
After returning to China, by coincidence, Xia Chu and Liang Muzhe began a warm and squabble living together life. After experiencing the daily mess, and also after experiencing the military exercises and fighting against the floods, they have developed feelings for each other.
But at the same time, Zhuo Ran, the first love of Xia Chu suddenly appeared as a returnee entrepreneur. Liang Muzhe keenly catches the dangerous scent of Zhuo Ran, and his lover's emotions and safety are threatened, so he stoically stays behind Xia Chu and strikes decisively at the critical moment.
Liang Muzhe perfectly fulfilled his mission as a soldier and also protected the safety of his lover. Xia Chu also unraveled the knot of the past and saw his emotional appeal.
Reviews
You May Also Like
Related Posts