Li Qin, Johnny Huang Jingyu Had A Love-Hate Relationship In "My Dear Guardian"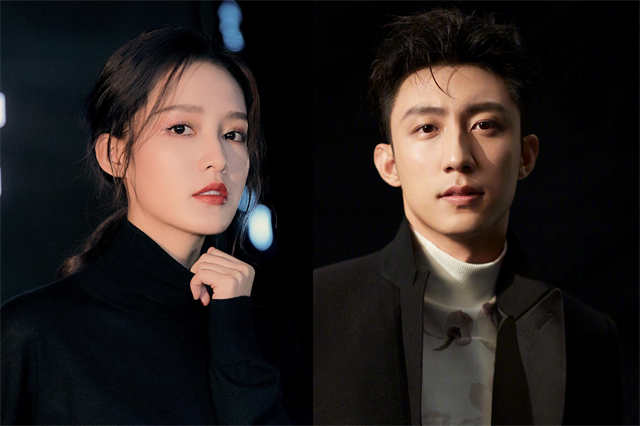 Recently, Li Qin (Sweet Li) and Johnny Huang (Huang Jingyu) starred together in the TV series "My Dear Guardian". It is a military-themed romantic drama. Johnny Huang played the role of Thunderbolt assault team leader Liang Muzhe. Li Qin played the role of resident doctor Xia Chu.
The drama mainly tells the story of special forces soldier Liang Muzhe and military doctor Xia Chu who met during a mission.
Then they supported each other in military exercises, flood fighting, and other dangerous events, grew up together, and harvested love.
The setting of a special forces soldier and a doctor is very attractive. Li Qin and Johnny Huang are both popular and good-looking actors.
When got to know they will work together in this drama, netizens were very looking forward to this drama. They had a love-hate relationship, the first meeting was full of smoke and mirrors.
How is the relationship between Sweet Li Qin and Johnny Huang Jingyu?
Recently, an interview between Li Qin and Huang Jingyu also received a lot of attention from netizens. The conversation between Li Qin and Johnny Huang in the interview was very interesting.
Both of them were asked a lot of sharp questions, but their answers were very surprising.
In the interview, Li Qin and Johnny Huang were also invited to do a friendship tacit understanding test. But the results of the test were quite a big surprise. It seems they are really different in character.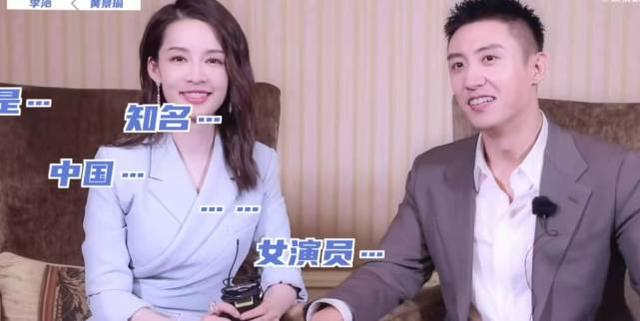 Then Li Qin and Johnny Huang were asked to express their impressions of each other. Huang Jingyu stammered to describe his impression of Li Qin: "She is the famous Chinese actress teacher Li Qin".
When he said this, Li Qin looked very unnatural. Because Johnny Huang paused for too long when saying this sentence, which will let peoples felt that he is not very familiar with Li Qin. It was really a little embarrassing.
For Huang Jingyu's description of Li Qin, Li Qin expressed her dissatisfaction. Finally, to let Li Qin be satisfied, Huang Jingyu quickly and smoothly said the sentence again.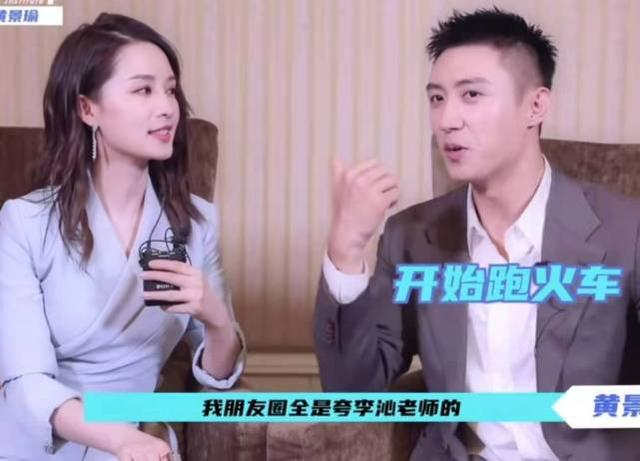 When they were asked to reveal their content of the Moments, Huang Jingyu revealed Li Qin's Moments is full of her own beautiful photos, while Li Qin repeatedly denied.
Then Huang Jingyu also said his Moments is all about flattering Li Qin. And Li Qin directly said Johnny Huang was lying.
Their interaction was really too funny. When Johnny Huang was asked to take out his phone to prove it, Huang Jingyu immediately changed the topic, he is really too naughty!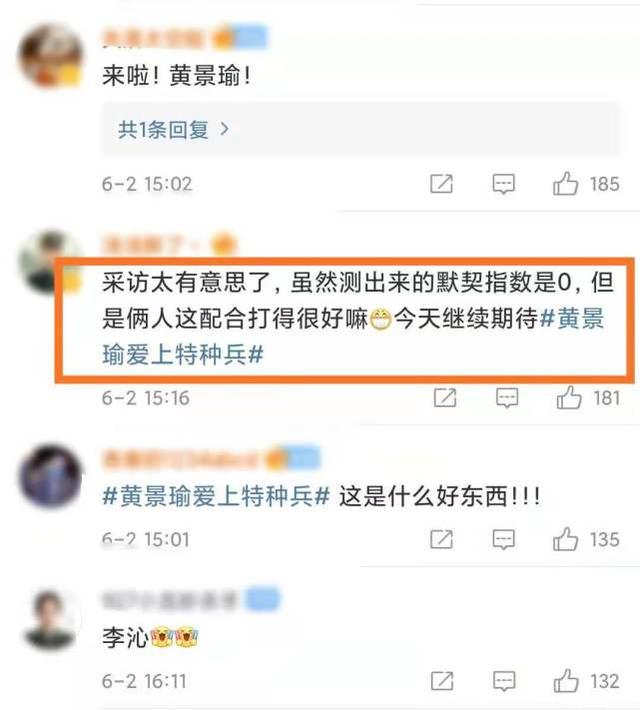 The fans of Li Qin and Johnny Huang were very happy to see the funny video and actively comment: "Although the tacit understanding index is 0, they are playing well together".
Although Li Qin and Huang Jingyu's tacit understanding test was not very good, the interaction between them is still relaxed. It can be seen that the private relationship between Li Qin and Johnny Huang Jingyu is quite good, so they will joke with each other so much.
Li Qin and Huang Jingyu are really suitable to play a pair in which the female lead is stronger than the male lead! Their privete relationship is the same as the quarrelsome and loving couple in the drama.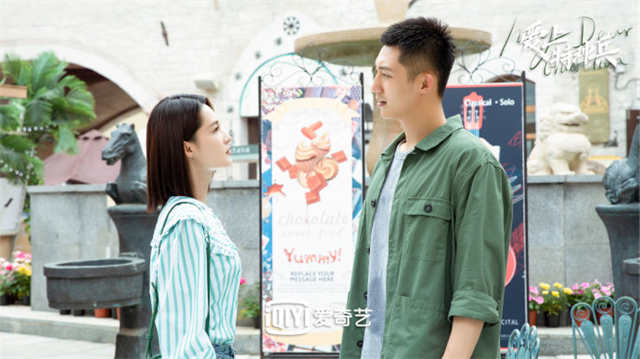 Would Li Qin and Johnny huang like to cooperate in a new work?
Li Qin revealed when she knew the male lead is Johnny Huang Jingyu, she secretly went to buy a heightening insole. But to bring the good shooting effect to viewers(create a super cute height difference between them), the heightening insole finally did not come in handy.
Li Qin also expressed regret about it. But we have to say, the height difference between Li Qin and Huang Jingyu is really too cute and in line with the fantasies of little girls!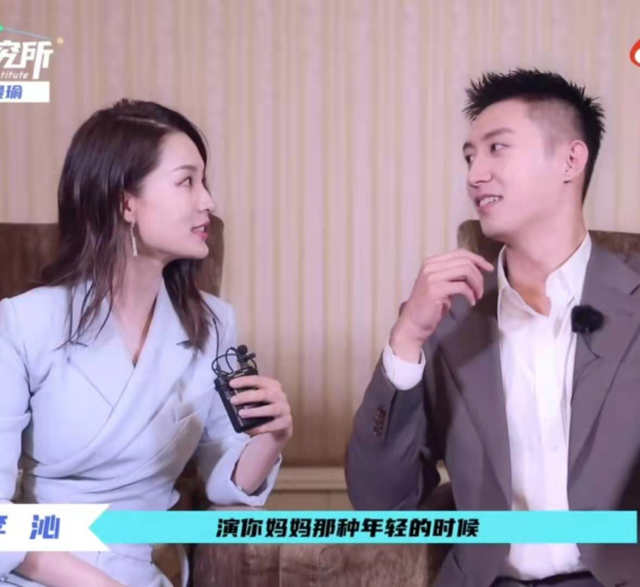 When they were asked by the host what's kind of plots will they like if they take the opportunity to work together, Li Qin replied unexpectedly she want to play mother and son with Huang Jingyu.
Huang Jingyu said that their age difference is too small, Li Qin said that she could play a time-travel drama and perform the young mother of Huang Jingyu. It seems that Li Qin is still very interested in the second cooperation between them.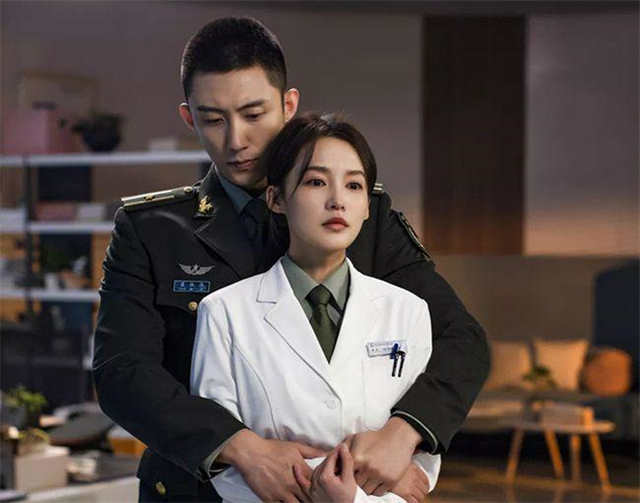 Whether it is the super cute height difference between Li Qin and Johnny Huang Jingyu, or the funny interactions in the interview, we learn that they were getting along well with each other. Viewers have great expectations for their performance in the drama.
Li Qin and Johnny Huang Jingyu are very good actors and good partners, look forward to their cooperation in excellent works.
Related Posts