The Mystic Nine – William Chan, Zhao Liying, Lay Zhang
The Mystic Nine is a suspense drama co-directed by Sing Kuen Leung, Shu-Pui Hou, and Chun Man Wong, starring William Chan, Lay Zhang, Zhao Liying, and Crystal Yuan.

The drama is adapted from the novel of the same name "Lao Jiu Men" by Nanpai Sanshu, which tells the story of the Japanese army launching a full-scale invasion of China in July 1937, and the story of Zhang Qishan, the garrison officer of Changsha City, who turns to the antique connoisseur, Er Yue Hong, to solve the mystery of the mine and forms a deep friendship, fighting the Japanese army together.
Details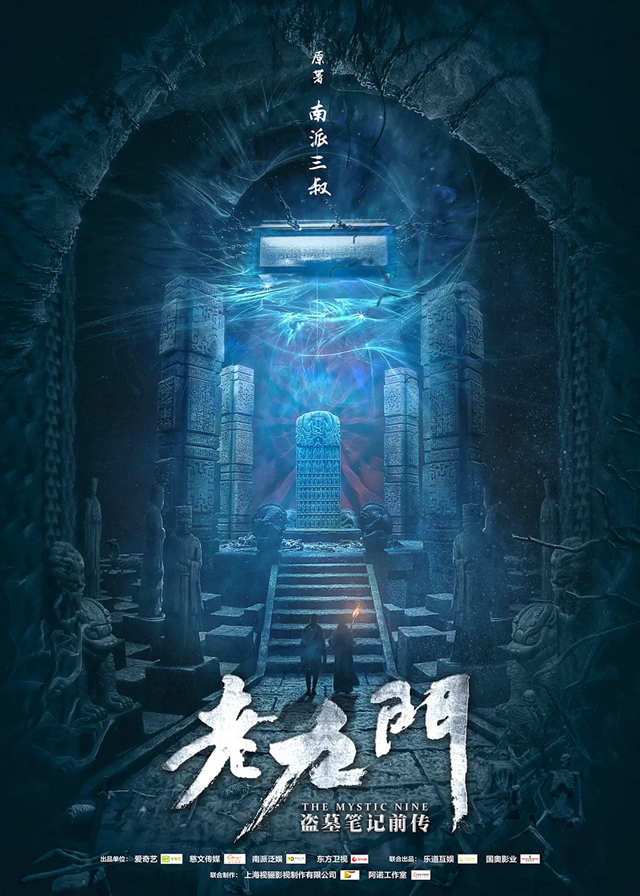 English Title: The Mystic Nine
Chinese Title: 老九门
Genre: Adventure, Action, Suspense, Romance
Tag: Chinese Republican Era, Tomb Raiding, Bromance, Strong Male Lead, Female Chases Male First, Clingy Female Lead
Episodes: 48
Duration: 45 min.
Director: Sing Kuen Leung, Shu-Pui Hou, Chun Man Wong
Writer: Nanpai Sanshu, Zhang Yan'ang, Huang Junwen
Producer: Zhang Yuxin, Lin Guohua, Bai Yicong
Product Company: iQIYI
Released Date: 2016-07-04
Boradcast Website: Viki, iQIYI
Cast
Synopsis
During the Republic of China, nine families guarded Changsha, known as the "Jiu Men Ti Du". The nine families were so famous and powerful that almost all of the burial objects going out of Changsha must pass through one of them.
In the autumn of 1933, a mysterious "ghost train" slowly drove into the Changsha Railway Station, the head of the nine families, "Zhang Da Fo Ye" Zhang Qishan was ordered to investigate as a security officer.
Zhang Qishan and the eighth master Qi Tiezui visited all the way and discovered that there was a suspicious mine outside Changsha, which had been spied on by the Japanese.
In order to solve the mystery of the mine, Zhang Qishan turned to the famous opera singer Er Yue Hong, but although Er Yue Hong came from one of the nine families of tomb robbers, he put his heart on his wife Ya Tou, who was seriously ill and had already given up his job.
For the sake of national justice and brotherly love, Zhang Qishan went north to the Xinyue Hotel to seek medicine for Er Yue Hong's beloved wife.
In Beiping, Zhang Qishan encountered Yin Xinyue, the first lady of the Xinyue Hotel, and lit three "heavenly lanterns" for her, spending all his money.
Yin Xinyue helped Zhang Qishan and the others to return to Changsha, and they had a secret affection for each other. Er Yue Hong's beloved wife was very sick and did not improve after taking medicine, and eventually died.
While grieving, Er Yue Hong accidentally discovered that his family's ancestors had a significant connection with the mine, so he decided to join hands with Zhang Qishan to solve the mystery of the mine!