Ouyang Nana, Zhai Zilu Relationship was Exposed?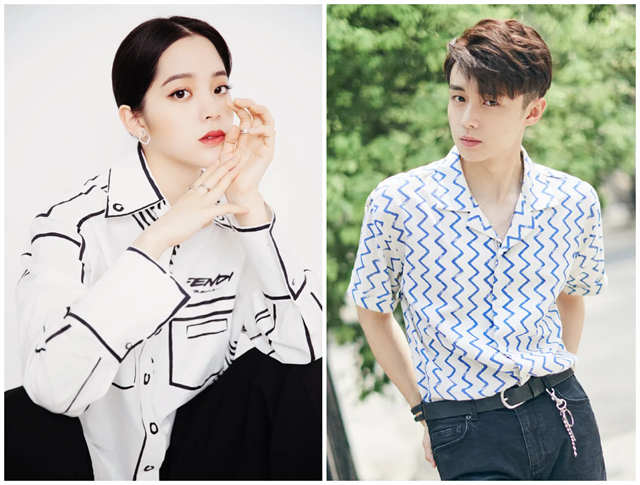 Recently, Ouyang Nana and Zhai Zilu were exposed to being in a relationship by the media. Zhai Zilu appeared in Ouyang Nana's house for two days in a row with a suitcase, and then did not even leave Ouyang Nana's house for 4 days. They do seem to have an unusual relationship.
It is interesting to note that netizens also found out the loose clothes that Ouyang Nana wore out that day, which seemed to be Zhai Zilu's. But whether it was the same type or the same one, we don't know.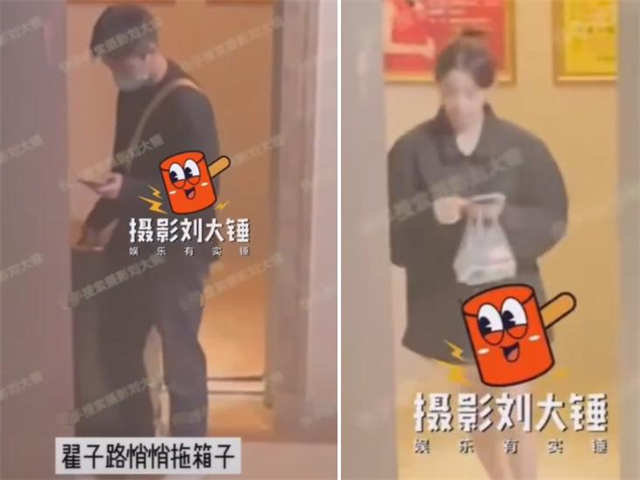 In the pictures taken by the media, Zhai Zilu did not leave Ouyang Nana's house for 4 days in a row, but Ouyang Nana was still photographed going out to work. After Ouyang Nana left, Zhai Zilu was also photographed leaving his room to throw away rubbish.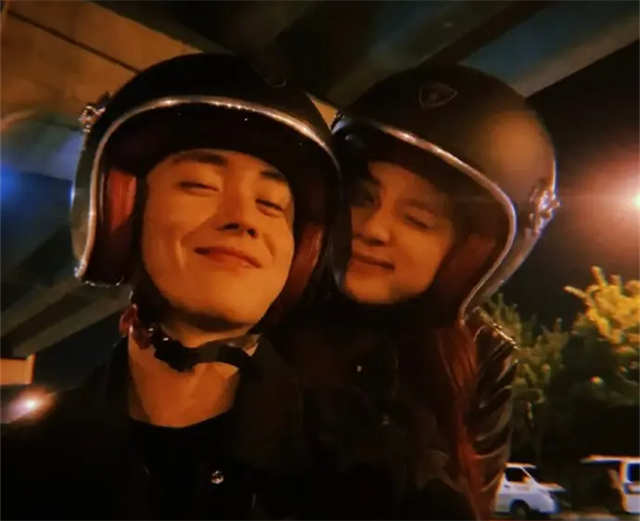 Previously, Ouyang Nana had invited Zhai Zilu to star in her own MV as the male lead. As they interpreted a very sweet MV picture, many netizens said they really liked this pair of screen cp, but they really didn't think that the screen cp become true in reality.
In fact, Ouyang Nana has had many rumored boyfriends on the internet since her debut.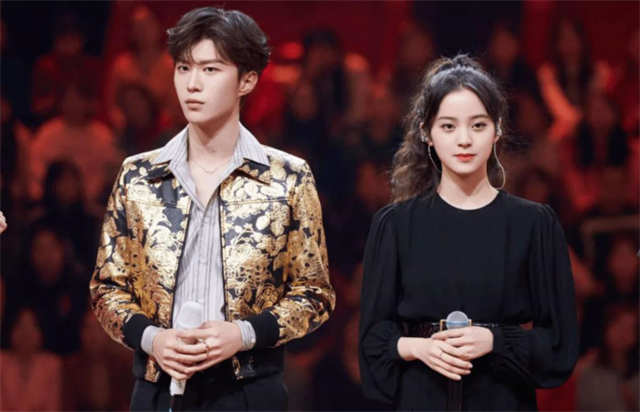 Ouyang Nana and Fan Chengcheng were rumored to be in love for some seemingly intimate actions when they were on the variety show "Fourtry".
They were also photographed entering the same hotel one by one. Fan Chengcheng has a butterfly tattoo on his arm, which fans speculated meant the same as Ouyang Nana's English name "nabi".
However, Fan Chengcheng's studio has issued a statement denying the dating rumors.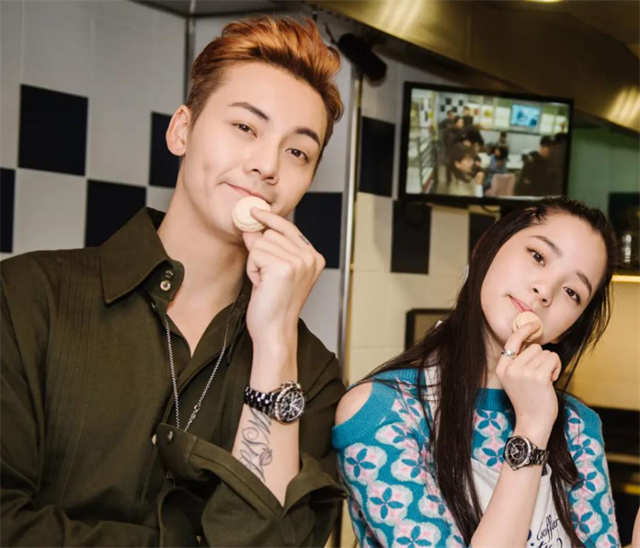 Ouyang Nana also had a close relationship with William Chan. When she did not take sleeping clothes, she chose to wear William Chan's instead of other female partners. She also entered William Chan's room and try on his clothes and shoes without an allowance.
Earlier, Ouyang Nana also had a dating rumor with Arthur Chen Feiyu. They once cooperated in the movie "Secret Fruit" and took a promotional photo together, and netizens said they look good together.
They had been wearing each other's favorite brand of clothes, going somewhere together, looking at each other with too much affection, and so on, but their relationship is all speculations of the netizens. Both parties have never responded, and now they also seem to be developing in different directions.
When Ouyang Nana and Liu Haoran worked together on "Beijing Love Story", playing each other's first love, the characters were so sweet and wonderful that the netizens were shipping the CP at the time.
They also became good friends because of this movie. They often shared intimate photos of themselves together on the net.
Liu Haoran once said that life is " eating, sleeping, Nana ". So the cp fans concluded that they were really in love privately, but they responded positively to each other and seemed to be just friends.
Ouyang Nana also has multiple identities after her debut, showing the viewers a rich and interesting multi-faceted life. Because her generous and natural personality is loved by the viewers, recently also held an art exhibition, and her friends in showbiz helped to promote it.
This time, Ouyang Nana and Zhai Zilu's suspected relationship, we don't know if it's true or not, so we have to go wait for their response.
What's your opinion? Pls feel free to leave your comment.
Related Posts
Arthur Chen (Chen Feiyu) Profile

William Chan (Chen Weiting) Profile

Liu Haoran (Turbo) Profile

Ouyang Nana(欧阳娜娜) Profile

Fan Chengcheng (Adam) Profile

Zhai Zilu (翟子路) Profile

Arthur Chen Feiyu's Girlfriend - Cheng Xiao Or Ouyang Nana?

Ouyang Nana Photos

Arthur Chen Photos

Is Arthur Chen Ouyang Nana's Boyfriend?

Fan Chengcheng, Ouyang Nana Are Rumored To Be In A Relationship, Studio Denied It

How is Arthur Chen Feiyu and Zhang Jingyi's Relationship?

Zhai Zilu Dramas, Movies, and TV Shows List

Fan Chengcheng Dramas, Movies, and TV Shows List

Ouyang Nana Dramas, Movies, and TV Shows List

Liu Haoran Dramas, Movies, and TV Shows List

William Chan Dramas, Movies, and TV Shows List

Arthur Chen Dramas, Movies, and TV Shows List

Arthur Chen Feiyu's Studio Denys The Relationship With Ouyang Nana, Denys Throwing Mud On Others

Who is William Chan Girlfriend? Two Relationships Were Famous To Many People