Legend of Fragrance – Tiffany Tang, Li Yifeng
Legend of Fragrance is a business romantic drama directed by He Shupei, starring Tiffany Tang Yan, Li Yifeng, Shu Chang, William Chan, Huang Ming, and Li Xirui.
The drama tells the story of two major families in the fragrance industry in the Republic of China, who for various reasons have become enemies and contain each other, but due to the emotional entanglement of their children, many ludicrous but touching stories take place.
Details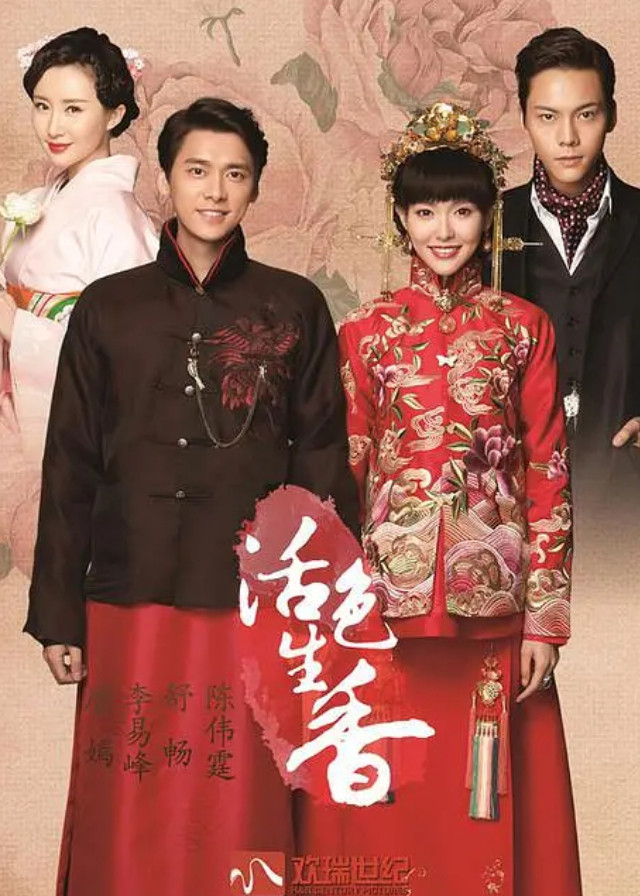 English Title: Legend of Fragrance
Chinese Title: 活色生香
Genre: Romance, Drama, Family, Business
Tag: Chinese Republican Era, Murder, Revenge, Enemies to Lovers, Intercountry Romance, Childhood Friends' Relationship
Episodes: 42
Duration: 45 min.
Director: He Shupei, Cheng Zhichao
Writer: Li Yaling
Producer: Jiang Xinguang, Lin Guohua
Product Company: H&R CENTURY PICTURES
Released Date: 2015-02-04
Boradcast Website: Viki
Cast
Synopsis
In the late Qing Dynasty, Taohua Town, Xiang Xue Yin, who does not want to marry Ning Haotian, left behind a precious fragrance book and ran away with her father's young apprentice, An Qiusheng.
An Qiusheng was unfortunately caught by Ning Haotian again. Xiang Xueyin drank poison to save Qiusheng and died.
Qiusheng mistakenly thought that Song Xian had betrayed him, so he abducted his son, Wen Shiqing, and renamed him An Yichen.
The divorced Song Xian meets Qiusheng's lost daughter Ruohuan in the mountains and changes her name to An Leyan.
Twelve years later, there are several cases of missing girls in the Mowang Ling, and Yichen goes to the Mowang Ling to solve the cases. But in reality, he is following Qiusheng's arrangement to "take revenge" and take the opportunity to destroy the Wen and Ning families.
He seeks help from his Japanese classmate, Hui Zi. However, Hui Zi's father not only wants to take over the fragrance book but also wants to stir up a fight between all the parties involved and annex Mowang Ling in one fell swoop.
In the end, everyone puts aside their personal grudges and joins forces to fight the Japanese fragrance organization.
Tai Lang fails to complete his mission and kills himself by disemboweling himself, leaving Hui Zi to take his body back to Japan.
As the people smelled the wonderful fragrance, visions of beauty and peace appeared before their eyes. Peace and quiet have returned to Mowang Ling.