Lost Love in Times – Liu Shishi, William Chan
Lost Love in Times is a historical fantasy romantic drama co-directed by Yuk-Fan Lam, Sing Kuen Leung, Yu Cuihua, and Ren Haitao, starring Liu Shishi, William Chan, Xu Haiqiao, Han Xue, and Huang Mengying, with special appearances by Liu Yijun, Han Dong, Zeng Li, Li Chengyuan and Zheng Yecheng.

The drama is based on the novel of the same name by the author Shisi Ye, which tells the fantasy love story of Feng Qingchen, a saintly witch of the witch tribe, and Yuan Ling, a bright ruler.
Details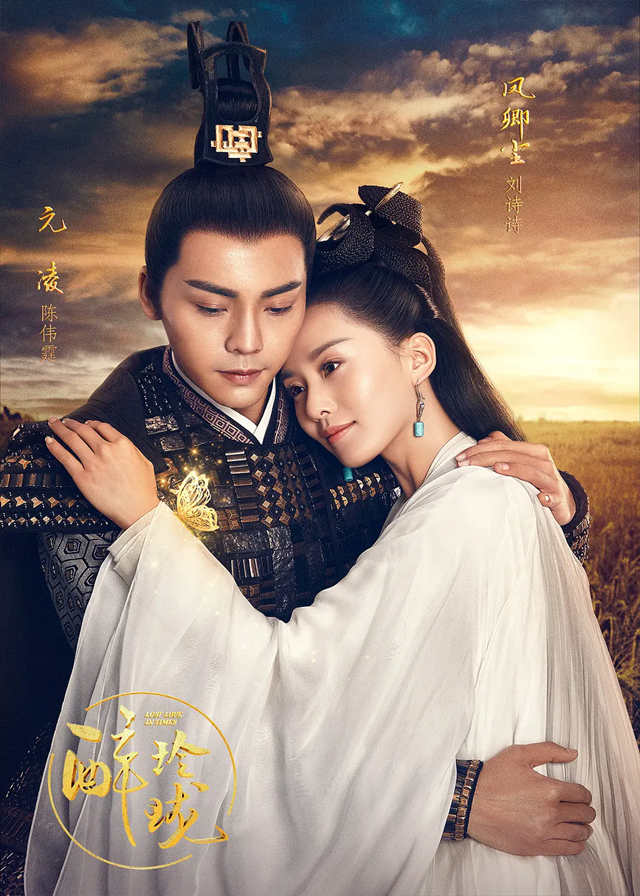 English Title: Lost Love in Times
Chinese Title: 醉玲珑
Genre: Historical, Romance, Fantasy
Tag: Xianxia, Time Travel, Strong Female Lead, Love Triangle, Calm Female Lead, Time Manipulation
Episodes: 56
Duration: 45 min.
Director: Yuk-Fan Lam, Sing Kuen Leung, Yu Cuihua, Ren Haitao
Writer: Rao Jun,Han Peizhen, Shisi Ye,Chen Wenjuan,Dong Xinru
Producer: Tang Lijun
Product Company: NEW IPICTURE, STRAWBEAR, SHANGHAI MEDIA GROUP
Released Date: 2017-07-13
Watch On: HLBN 华录百纳, Viki
Cast
Synopsis
Feng Qincheng is a saint witch of the witch tribe, in charge of the witch tribe's holy relic, "Jiuzhuan Linglong Stone", which can foretell the future and even turn around the world.
By chance, she saved Yuan Ling, the fourth prince of Xi Wei, who was being chased and killed, and they fell in love.
Yuan Ling wanted to marry Feng Qingchen as queen, but according to the ancestral system, the witch tribe was not allowed to intermarry with the royal family.
However, despite the opposition of the world, Yuan Ling insisted on marrying Qing Chen, which caused turmoil, and Qingchen was expelled from the witch tribe.
Seeing that Yuan Ling was forced to the edge of life and death because of her Qingchen unleashed the forbidden art of the witch tribe, "Jiuzhuan Linglong Zhen", which broke the real world and reconstructed a new world.
After coming to the reconstructed world, Qingchen found that everything around her had changed, the witch tribe was burdened with a blood case of treason, and Yuan Ling's birth was also a mystery. Facing Qingchen, Yuan Ling was like a complete stranger.
Fate made them meet again, but Qingchen had to hide her deep love for Yuan Ling, secretly guarding and assisting him.
The road of love is bumpy and long, when time and space are reversed, the past is no longer, can they be together again?
Reviews
You May Also Like
Related Posts