Age of Legends – William Chan, Sandra Ma
Age of Legends is an urban crime drama directed by Liu Xin, starring William Chan, Sandra Ma, Liu Yijun, Chen Yao, Ye Zuxin, and He Minghan.

The drama is based on the novel of the same name by Xiao Qixiao, which tells the story of a group of ordinary citizens in pursuit of a happy and beautiful life and a group of police officers who fight against evil with blood and justice to protect the safety of the citizens.
Details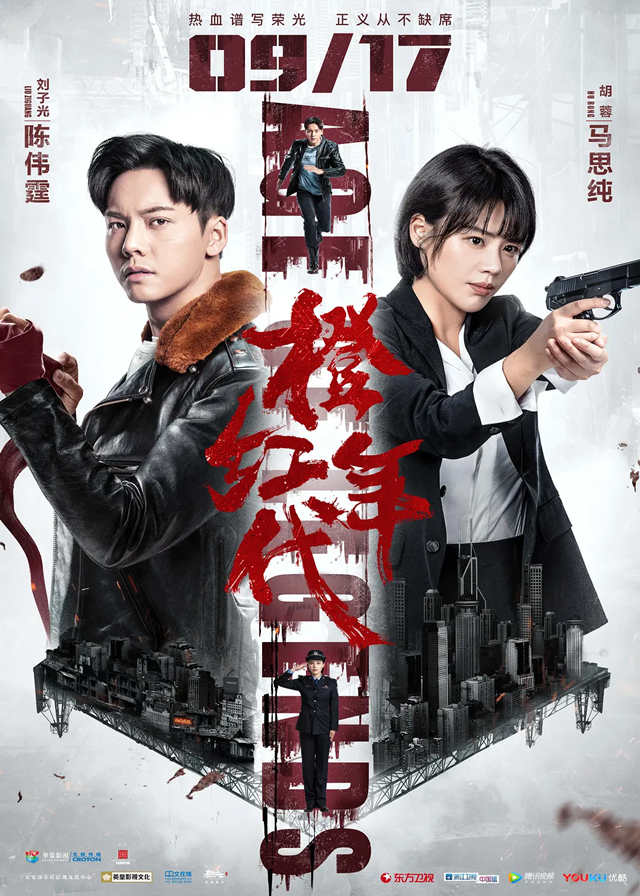 English Title: Age of Legends
Chinese Title: 橙红年代
Genre: Urban, Crime, Action, Thriller
Tag: Strong Female Lead, Strong Male Lead, Drug Smuggling, Amnesia, Bromance, Revenge
Episodes: 47
Duration: 45 min.
Director: Liu Xin
Writer: Zhou YU, Zhang Chanjuan
Producer: Xu Yile, Zhang Qian, Guo Xianchu, Guo Hong
Product Company: HUACE FILM&TV CROTON
Released Date: 2018-09-17
Broadcast Website: Croton MEGA HIT, Viki
Cast
Synopsis
Liu Ziguang, who has been missing for eight years, suddenly returns to his hometown Jiangbei City. He loses his memory but discovers that he has a good body and ability different from those of ordinary people.
During a rescue of a kidnapped child, he is targeted by a policewoman, Hu Rong, as a suspect.
The police in Jiangbei are investigating a case of the new drug "Angel". By chance, Liu Ziguang helps Hu Rong and the police to uncover Nie Wanfeng and the related drug traffickers one by one, but he accidentally finds himself involved in the case and had a deep relationship with Nie Wanfeng.
The murder of Hu Rong's father during an undercover mission is also related to Liu Ziguang. A lot has happened in the missing eight years, turning Liu Ziguang's life completely upside down.
Reviews
You May Also Like
Related Posts
Chinese Dramas Like Age of Legends

Who is William Chan Girlfriend? Two Relationships Were Famous To Many People

Ouyang Nana, Zhai Zilu Relationship was Exposed?

The Relationship Between Bai Jingting And Sandra Ma Sichun Is True Or Not?

How Is Yang Mi And William Chan's Relationship?

Sandra Ma Sichun's Current Boyfriend Is Zhang Zhexuan? The relationship between them was exposed by Media

William Chan's Relationship Was Exposed? Dating Bruna Marth,A Brazilian Model?

Bai Jingting, Sandra Ma Sichun Fall In Love In "You Are My Hero", Experiencing His First Screen Kiss

William Chan, He Sui Were Exposed To Be In A Relationship

William Chan, Gulnazar Ever Had A Relationship?

Does Bai Jingting Have A Girlfriend? What's His Ideal Type?

William Chan Dramas, Movies, and TV Shows List

Ma Sichun Dramas, Movies, and TV Shows List