The Legend of Zhuohua – Jing Tian, Feng Shaofeng
The Legend of Zhuohua (Zhuo Zhuo Feng Liu) is a historical romantic drama directed by Wen Deguang, led by Jing Tian and Feng Shaofeng, co-starring Zhou Yiran, Xu Haiqiao, with Wang Likun, Ye Shengjia, Yang Zhiwen, and Zhan Yu in special appearances.
The drama is based on the novel "曾风流 / Ceng Fengliu", which tells the love story between Mu Zhuohua, a female official who breaks away from the traditional destiny of a woman, and who is studying and pursuing her career against all odds, and Liu Yan, a god of war. They fall in love with each other, defends their family and the country, and eventually becomes popular figure of the generation.
Details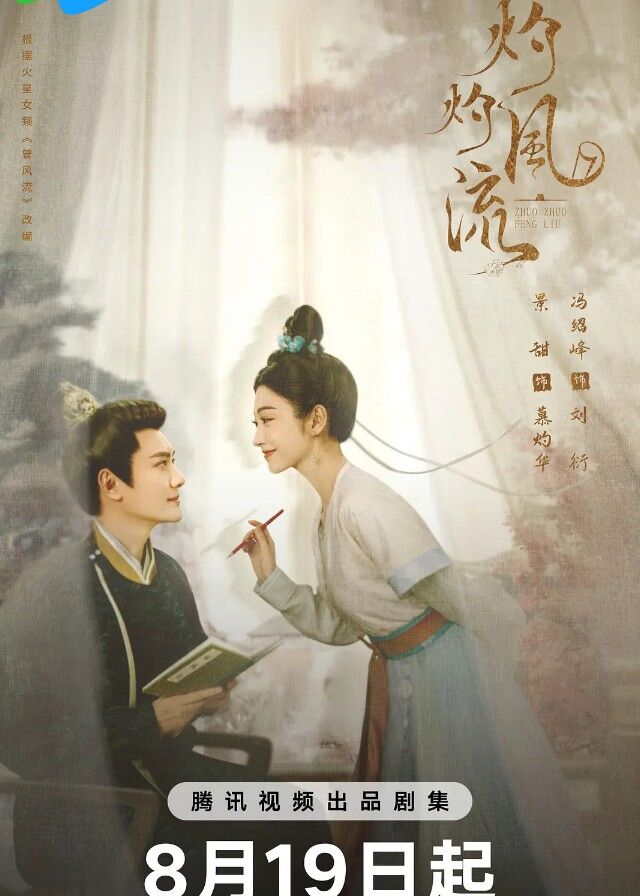 English Title: The Legend of Zhuohua
Chinese Title: 灼灼风流
Other Titles: Zhuo Zhuo Feng Liu, 曾风流, 女人不好好读书是要嫁人的
Genre: Historical, Romance, Drama
Tag: Revenge, Strong Female Lead, Smart Female Lead, Investigation, Political Intrigue, General Male Lead
Episodes: 40
Duration: 45 min.
Director: Wen Deguang
Writer: Wang Hong, Chang Ye, Feng Shuwen, Yu Kun, Zhu Yutong, You Er, He Kuang
Producer: Li Eryun, Wang Ying, Cui Chang, Liu Zhimin, Jiang Wei
Product Company: Tencent Penguin Pictures, LONGGUOYINGHUA
Released Date: 2023-08-19
Broadcast Website: WeTV, Viki, 腾讯视频, iQIYI
Cast
Synopsis
The female official, Mu Zhuohua, resists the traditional marriage system and is determined to pursue her career.
Liu Yan, the god of war,  is suffering from failure and bears the feud of his country.
They are redeemed by each other, and fall in love with each other. They work together to guard the country.
Reviews
Avery Snow

"The Legend of Zhuohua" has a high intent.

Because of "Rattan," I started following Jing Tian's new drama "The Legend of Zhuohua". Just as netizens have said, in recent years, Jing Tian seems to have had a sudden breakthrough. Whether it's her role as the cold and elegant half-demon Si Teng who dominates all, or the mischievous and ancient character of Mu Zhuohua, she effortlessly portrays them all. Her acting has greatly improved, and every time she manages to embody the pinnacle of her beauty. In "Zhuo Zhuo Feng Liu," she truly shines, coupled with her swan-like neck and her character that wins over fans, her beauty is completely captivating.

Feng Shaofeng's acting is very good. He's dignified and steady.

What's most important about "The Legend of Zhuohua" is that while it may appear to be a typical historical romantic drama, it's actually a work that pays a lot of attention to character details. This is thanks in part to the creative efforts of the screenwriters and directors, and also because of the reliable acting skills of the entire cast.

The female characters in the drama are somewhat different and deserve a discussion. The plot is also humorous and heartwarming.
You May Also Like
Related Posts