Ruyi's Royal Love in the Palace – Zhou Xun, Wallace Huo
Ruyi's Royal Love in the Palace is a historical palace drama directed by Wang Jun, led by Zhou Xun, Wallace Huo, co-starring Janine Chang, Tong Yao, Dong Jie, Xin Zhilei, Li Chun, Jing Chao, Vivian Wu Junmei, Hu Ke, He Hong Shan, Chen Haoyu, Zeng Yixuan, Cao Xiwen, Zhang Jianing, Yuan Wenkang, Huang Youming, Liu Meitong, Han Dantong, Yu Ziyang, Chen Xiaoyun, Qi Huan and Jiang Xueming.

The drama is based on the novel "Hou Gong Ru – Yi Zhuan" by Wu Xuelan (Liu Lian Zi), which tells the story of Ula Wulanala Ruyi and Emperor Qianlong Aixinjueluo Hongli's journey from knowing and loving each other to their lost and broken marriage.
Details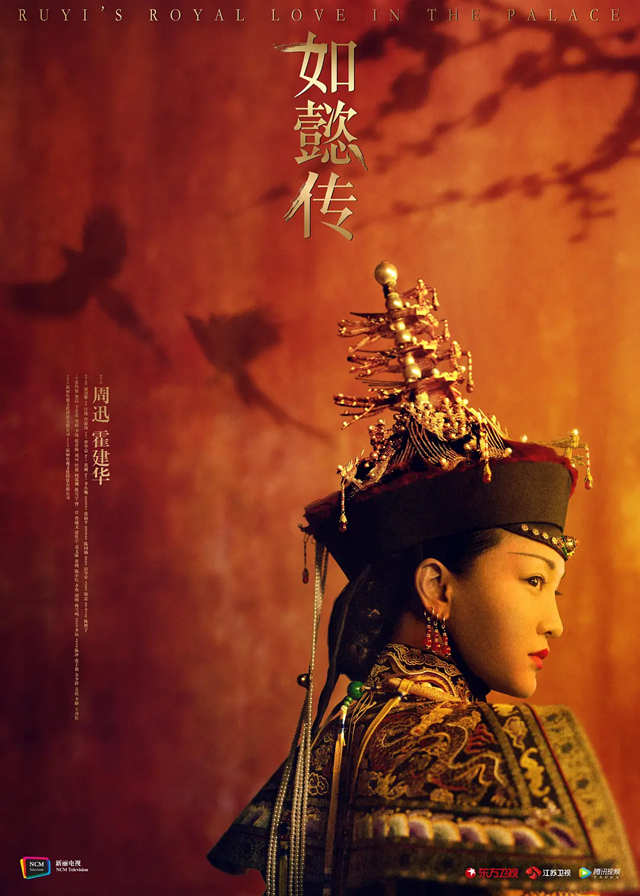 Cast
Synopsis
In 1735, Emperor Qianlong was enthroned, and Ruyi, a sweetheart who grew up with him, entered the palace as an imperial concubine according to the ritual.
From then on, they staged a marriage in the palace, from acquaintance and love to lose and ruin.
When the new emperor ascended to the throne, Ruyi became a concubine because of her childhood friendship with Emperor Qianlong and was ostracized by everyone. The Queen Mother had a feud with Ruyi's family, so Ruyi was in trouble.
At this time, Emperor Qianlong also faced the same problem of Empress Dowager taking power and the old ministers charging the affairs of state.
During the change of power, Qianlong and Ruyi supported each other through difficult times until they cleared the obstacles.
After years of hard work, Qianlong pushed Ruyi to the position of Empress and shared the world with her.
However, after becoming Empress, Ruyi discovered that Qianlong has grown from a teenage husband to a mature emperor, who is so suspicious and fickle. His imperial selfishness was constantly revealed, and the trust and love between them were gradually fading.
But Ruyi continued to hold on to her good memories and her duties as empress until her death.
Reviews
You May Also Like
Related Posts