Battle of Changsha – Wallace Huo, Yang Zi
Battle of Changsha is a war drama directed by Kong Sheng and Zhang Kaizhou, starring Wallace Huo, Yang Zi, Ren Chengwei, and Zuo Xiaoqing.
Adapted from the novel of the same name by Que Que, the drama tells the magnificent story of the people of Hunan who were fearless in the face of the Japanese invaders, bravely sacrificing themself to serve their country, restoring a series of historical events such as the Wenxi fire and the scorched earth policy in Changsha, Hunan.
Details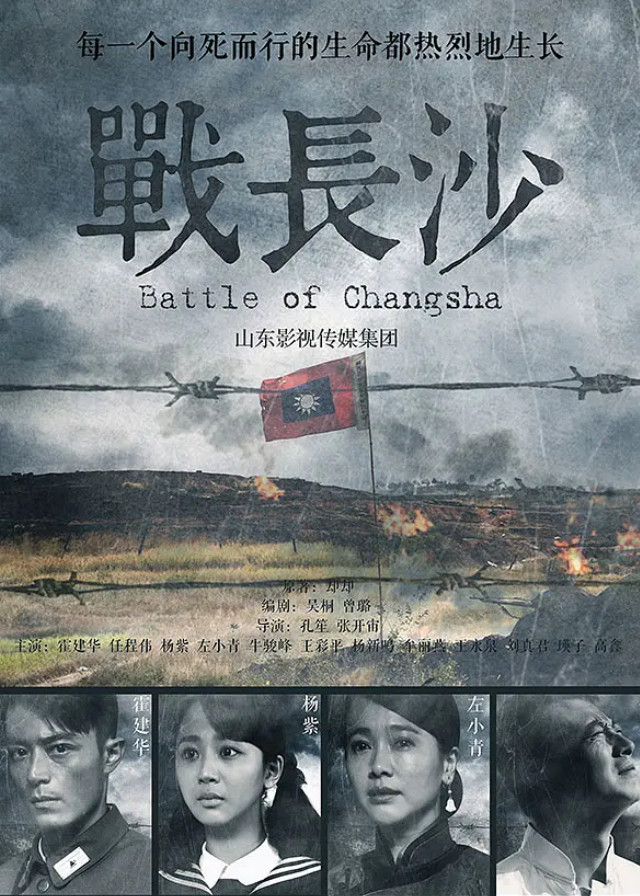 English Title: Battle of Changsha
Chinese Title: 战长沙
Genre: Military, War, Romance
Tag: Tearjerker, Strong Female Lead, Lovers Separated, Tragedy, Older Man/Younger Woman, Bittersweet Ending
Episodes: 32
Duration: 45 min.
Director: Kong Sheng, Zhang Kaizhou
Writer: Wu Tong, Zeng Lu
Producer: Hou Hongliang, Zhang Jie, Wang Hao
Product Company: SHANGDONG FILM AND TV GROUP
Released Date: 2014-03-08
Boradcast Website: CN Drama
Cast
Synopsis
In October 1938, after the Japanese army had captured Wuhan, the city of Changsha was in danger.
Faced with the sudden war, people in the city were on tenterhooks and many people fled with their families.
Xue Junshan, the grandson-in-law of the Hu family in Chayuan Lane, with the cooperation of his family, tried every possible means to arrange a way out for Xiangxiang and Xiaoman, the Hu family's favorite twins.
He first introduces Xiangxiang to Gu Qingming, a talented soldier who has returned from overseas to defend Changsha, but unfortunately, Xiangxiang's sassy nature and Gu Qingming's arrogance are so conflicting that Xue Junshan has to choose another family.
With the efforts of the whole family, the marriage was finally arranged before the war reached Changsha city.
At that time, Chiang Kai-shek ordered the burning of Changsha City, and due to misdirection, Changsha burned for three days and nights, resulting in a huge disaster.
In such a scorched land, heroes from all over the world came to defend this ancient city, and together with the people of Hunan, they struggled to stop the enemy's attack. The Hu family also staged a tale of sorrow and happiness in this disaster.