Best Enemy – Gao Zhiting, Wang Sen
Best Enemy is an action suspense drama directed by Su Wancong, starring Gao Zhiting, Wang Sen, Chen Yao, Zhang Yue, Zhao Bin, Wang Haiping, Wang Ce, Jiang Xueming, Meng Asai, Geng Yeting and Fan Yize.
The drama tells the story of two former classmates, Chen Kehai and Fang Li, who defend their passion in order to complete their mission.
Details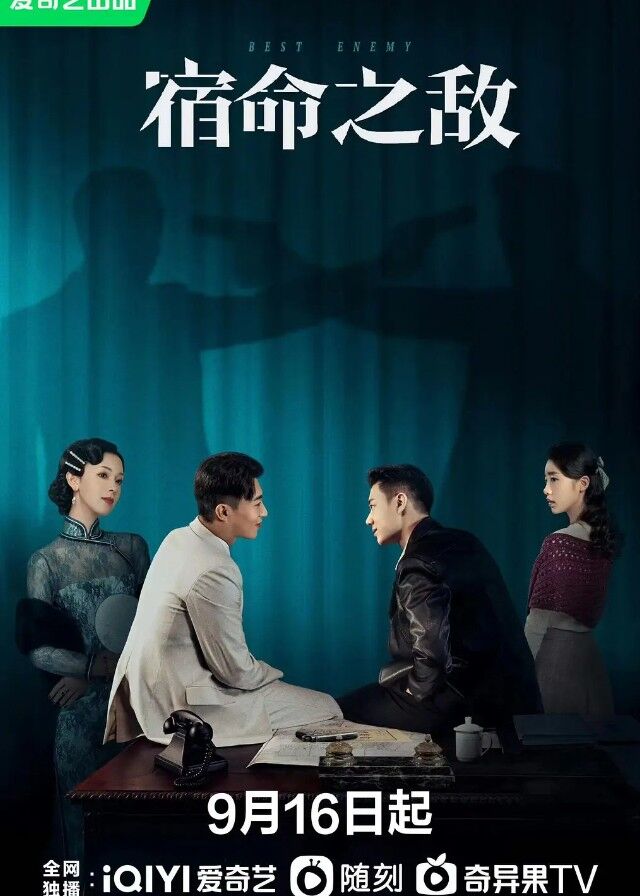 Cast
Synopsis
In 1939, to combat the collaborationist Wang puppet government's secret organization known as "No.76," the Military Statistics Bureau (Military Intelligence) established the Xin An Training Class.
Childhood friends Chen Kehai and Fang Li joined forces with the hope of resisting the Japanese and saving their country. The harsh experiences in the training class revealed the true nature of the Military Statistics Bureau to Chen Kehai. After a failed assassination mission, Chen and Fang went their separate ways.
Two years later, Chen Kehai, who had secretly joined the Communist Party, returned to Shanghai, infiltrating No.76 undercover. He discovered that Fang Li had become the head of No.76, and the two brothers embarked on radically different paths in life.
Faced with Chen Kehai, Fang Li repeatedly tested him, even placing female secret agent Luo Bing by Chen Kehai's side. Chen Kehai found himself in enemy territory, surrounded by dangers and constant tests. He remained fearless, repeatedly overcoming perilous situations under the guidance of the party organization, providing valuable intelligence to the Communist Party.
At the same time, Chen Kehai's actions fueled Fang Li's suspicions to the extreme. These former classmates and close friends would eventually face a final showdown in the post-war era, driven by their unwavering beliefs.
Reviews
You May Also Like
Related Posts