The Flame of Youth – Li Jiahang, Song Yi, Niu Junfeng
The Flame of Youth is a war drama directed by Chen Haowei, starring Li Jiahang, Song Yi, and Niu Junfeng.
The drama focuses on the period bebefore the Battle of Shanghai and tells the story of Gu Xing, a young man in Shanghai who is accidentally involved in a case between anti-revolutionary forces and a Japanese spy organization during the turbulent times of the war, and by chance takes the path of the revolution.
Details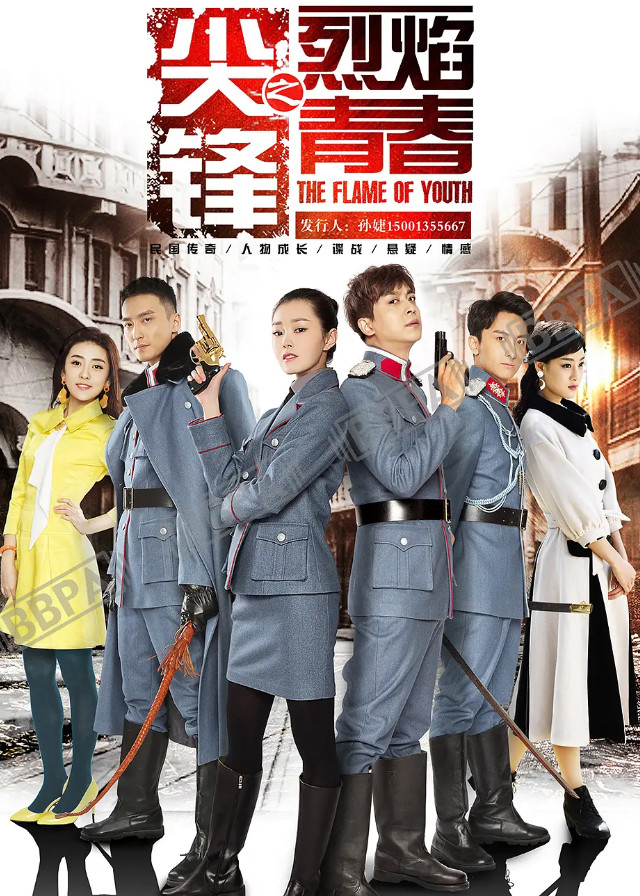 Cast
Synopsis
During the period from the 4-12 Incident in 1927 to the songhu anti-japanese war on January 28, 1932, Gu Xing, a young man on the Shanghai Bund, becomes a constable in the French Concession, with the intention of making a name for himself and capturing Xia Ruoning's heart.
But he accidentally gets involved in a case between the counter-revolutionary forces in Shanghai and a Japanese spy organization.
He finds a way to solve the unsolved case and protects the communist Zhu Xueru from persecution, but Xia Ruoning disappears because of him.
He is also kidnapped. It turns out that he is mistakenly recruited by the KMT Investigation Division for reconnaissance training and later inserted into the top echelons of the northeastern warlords.
With the help of Zhu Xueru's daughter Tang Buyu, he uncovers a Japanese secessionist plot and makes the warlords of the Northeast change and ensures national unity.
But then Xia Ruoning unexpectedly appears, and Gu Xing finds out a secret.
Under the influence of Zhu Xueru and Tang Bu Yuyu, Gu Xing becomes clear about his beliefs and takes the initiative to join the Communist Party, where he is instrumental in the Battle of Shanghai on January 28.
Reviews
You May Also Like
Related Posts