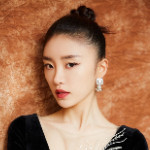 Zhang Yue dramas, movies, and TV shows list contains the best TV series, films of Zhang Yue and the ongoing and upcoming shows. The list will be updated continuously, bookmark this list to get the latest tv shows of Zhang Yue.
Zhang Yue Dramas List
TBA

#1

Historical, Romance, Fantasy

Wallace Chung, Crystal Yuan

He was the king's uncle who can plan his strategy but was dying soon, but also the master of "Tian Zun Men", the mysterious sect of the Jianghu. She was the first daughter of the Feng family who pretended to be crazy and foolish for self-preservation, but also a modern mature, and wise straight-A student with excellent medical skills. The changing identity of the characters, coupled with the power of the court's trickery and strategy, the fast life of Jianghu, and the cruelty of the battlefield, this drama shows the righteousness of the family and the country but also integrates the love story.

TBA

#2

Historical, Romance, Comedy

Miles Wei, Xu Jiaqi, Caesar Wu

Everyone in the Dong Sheng Continent is love at music. The young master Yun Mu is known for being a lover of music, but no one knows that he is carrying an amazing secret. When he went to Yun Yao to recruit a musician, he accidentally found out that Su Ruofei, the owner of the Luguang Music Workshop means a lot to him beacuse of the drum she played, and enticed her to become his personal musician. However, their fate has long been entwined by a magical light ……

2023-09-16

#3

Action, Suspense, Thriller

Gao Zhiting, Wang Sen, Chen Yao

In 1939, to combat the collaborationist Wang puppet government's secret organization known as "No.76," the Military Statistics Bureau (Military Intelligence) established the Xin An Training Class. Childhood friends Chen Kehai and Fang Li joined forces with the hope of resisting the Japanese and saving their country. The harsh experiences in the training class revealed the true nature of the Military Statistics Bureau to Chen Kehai. After a failed assassination mission, Chen and Fang went their separate ways. Two years later, Chen Kehai, who had secretly joined the Communist Party, returned to Shanghai, infiltrating No.76 undercover. He discovered that Fang Li had become the head of No.76, and the two brothers embarked on radically different paths in life. Faced with Chen Kehai, Fang Li repeatedly tested him, even placing female secret agent Luo Bing by Chen Kehai's side. Chen Kehai found himself in enemy territory, surrounded by dangers and constant tests. He remained fearless, repeatedly overcoming perilous situations under the guidance of the party organization, providing valuable intelligence to the Communist Party. At the same time, Chen Kehai's actions fueled Fang Li's suspicions to the extreme. These former classmates and close friends would eventually face a final showdown in the post-war era, driven by their unwavering beliefs.

2023-08-27

#4

Family, Drama

Zhang Wanyi, Guo Tao, Liu Lin

From 1998 to 2015, it was a period of tremendous transformation in China's forestry sector. During this time, Gu Changshan adopted his fallen comrade's son, Xingjie. After much consideration, Gu's family ultimately decided to support Xingjie's further education. The wave of job layoffs concluded with some of the younger generation leaving first, while those who remained, under Gu Changshan's leadership, embarked on establishing "family ecological forests" to temporarily address their livelihood crisis. By 2007, a new turning point arrived with a focus on ecological protection and improving people's lives. The project to relocate inhabitants from remote mountainous areas began. The 923 Work Team once again faced the proposition of moving elsewhere. Xingjie was also drawn back to the mountains. After resolving family crises, he took on the task of mobilizing the migration efforts and found his own sense of purpose within it. Determined to stay and shoulder the mission of forestry reform, he decided to remain. Subsequently, in the context of comprehensive logging restrictions in 2014 and 2015, Xingjie actively responded to the call of "Preserving the green mountains and clear waters is more valuable than gold and silver mines." With his family and many more residents of the forested region, he set off towards a better new life.

2023-07-05

#5

Urban, Rescue, Romance

Yang Yang, Wang Churan, Wang Yanlin

After ten years apart, fire station chief Song Yan and emergency department doctor Xu Qin reunite. In their youth, they were forced apart by family opposition, but when they meet again, they have both grown and changed a lot. Due to the nature of their work, Song Yan and Xu Qin gradually "cross paths". Song Yan leads the firefighters of Shi Li Tai to fight for the safety of people's lives and property, and after countless tests of fire, he still keeps his faith. His perseverance infects Xu Qin, and the knot that has plagued them for years is gradually unravelled. Overcoming family resistance, they eventually come back together, encouraging each other and making progress together, using their respective expertise to guard this beautiful city .

2022-07-05

#6

Historical, Romance, Political

Leo Wu, Zhao Lusi

Cheng Shaoshang, was a "left-behind child" who live with her grandmother due to the war, and her aunt intends to raise her as a good-for-nothing. Faced with many traps, Cheng Shaoshang fakes absurdity and learns the knowledge in order to stay alive, hiding her strength and waiting for the return of his parents. But when the dark clouds are lifted and the moon becomes clear, it is difficult to regain the love of family due to years of estrangement. The love-starved Cheng Shaoshang meets the emperor's foster son Ling Buyi, the talented Yuan Shen, and Lou Yao, a son of a powerful family, all of whom have their own strengths and weaknesses. When it comes to choosing the right person to marry, Cheng Shaosheng is both self-conscious and pragmatic, and despite the emotional road ups and downs, she never regrets her choices. During her time with Ling buyi, she was also involved in the mystery of Ling's family by accident. Cheng Shaosheng has repeatedly made great achievements and learned from Ling's family relationships how to get along with her parents and how to manage her love. At the same time, Cheng Shaoshang and Ling Buyi also grew up in these experiences, slowly reconciling with themselves and their families, and holding on to their inner justice, and working together to solve the national crisis, making a good legendary.

2022-04-16

#7

Historical, Romance

Crystal Yuan, Zheng Yecheng

Liu Ling, a mischievous, naive, and domineering princess of Chang Le, met Shen Yan, a cool Imperial Guards who was skilled in Kung Fu, and embarked on a fancy chase.

2021-09-22

#8

Historical, Romance, Comedy

Zhao Lusi, Xu Kaicheng

Sang Qi is the only daughter of Sang Gong, the Grand Minister of War. Yan Yunzhi is the best gentleman in Da Yan. Sang Qi has in a bet with someone to make Yan Yunzhi accept her purse and agree to a lantern viewing at the Lantern Festival. She thinks she can do it easily, but there are many difficulties. When she learns that Yan Yunzhi is teaching at the Imperial College. She enters the college to get close to him and gradually develops a love for him. Meanwhile, the peace in the capital is disrupted by a mysterious organization. To find out who is behind it, Sang Qi and Yan Yunzhi work together to investigate, aiming to punish the evil. After a fierce battle, the truth is revealed. They return to Imperial College to welcome the students, creating a great story.

2020-07-17

#9

Urban, Romance, Family

Jiang Shuying, Tong Yao, Mao Xiaotong

Gu Jia's life is envied by many people. She has turned her husband from a fireworks programmer into "Mr Xu" and herself into a housewife. But when faced with a family crisis, she chooses to face it head on. Wang Manni is a maverick "rebel", convinced that she deserves better with her good appearance and wisdom, but she also has her own troubles. Zhong Xiaoqin is the ordinary one, married to a husband with an steable career, keeping an ordinary job for herself as an ordinary wife. The couple's economic and social status is reversed overnight, and the marriage between a strong woman and a weak man is instantly thrown off balance, leaving Zhong Xiaoqin with a choice.
Zhang Yue Movies List
2016-04-29

#1

Romance, Drama

Yao Chen, Tiffany Tang, Hao Lei

Lu Zhenxi, who is an international student in the United States, was deported back to China for selling fake bags. The businesswoman Wen Qing's marriage suffers from a betray. Gu Qiaoyin only wants to marry a rich man due to her poor family. The three of them, who have bonded over their studies at the Yellow River Business School, go from being "rivals" to best friends and become partners in their quest for wealth, love, and status with the support of their business mentor Meng Xiaojun and Lu Zhenxi's childhood friend Juncheng. They achieve great success in a short time. But it doesn't last long when the company runs into serious problems in a highly competitive market and falls into trouble, while their relationship also breaks down. In the face of adversity, Lu Zhenxi takes a firm step forward for her dream and her partners while enduring a severe test.
Related Posts