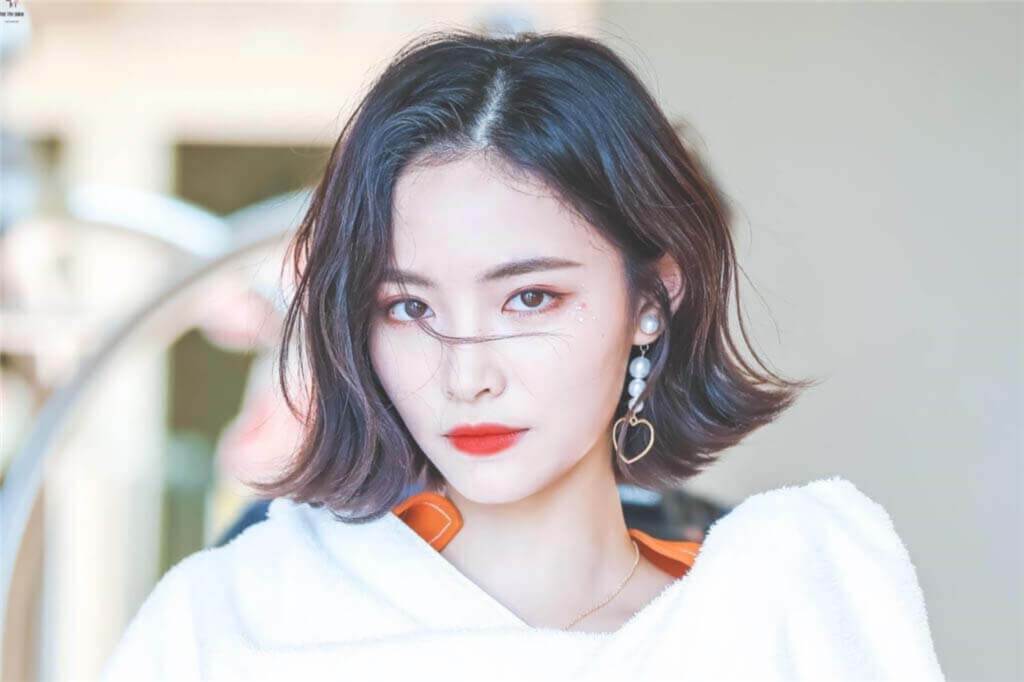 Xu Jiaqi (Kiki Xu, 许佳琪) born on August 27, 1995, in Zhejiang, China, is a Chinese singer, actress, and member of 7SENSES and THE9.

She joined SNH48 in 2012. On April 7, 2017, she debuted as a member of 7SENSES. On January 15, 2020, she participated in the iQiyi Variety Show "Youth With You Season 2" and join the girl group THE9. on October 14, 2020, she graduated from SNH48 Team SII.
Basic Info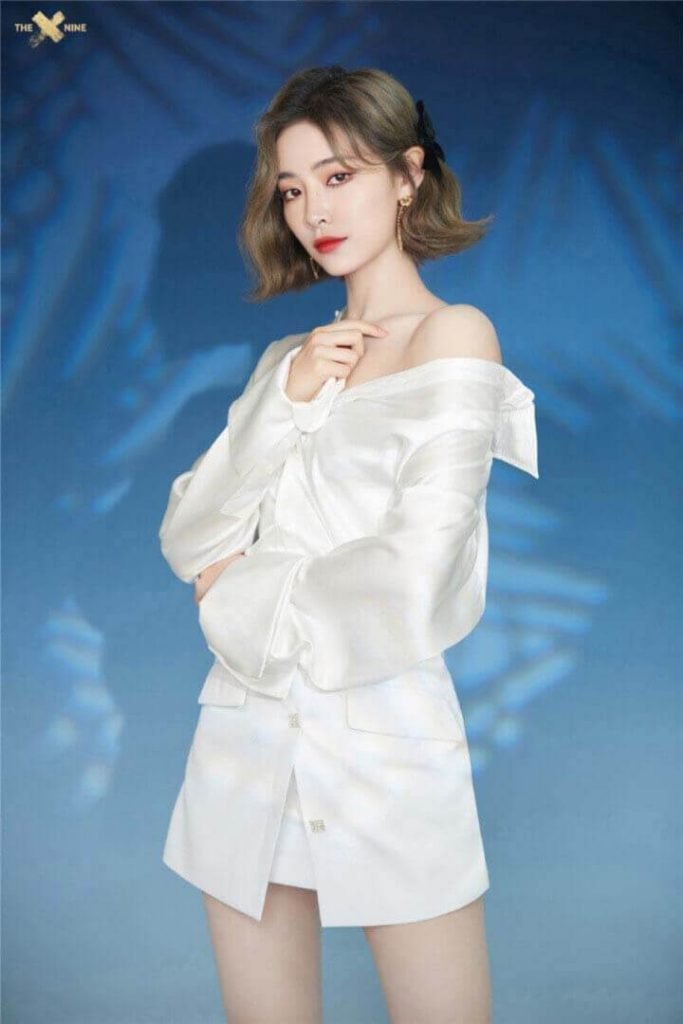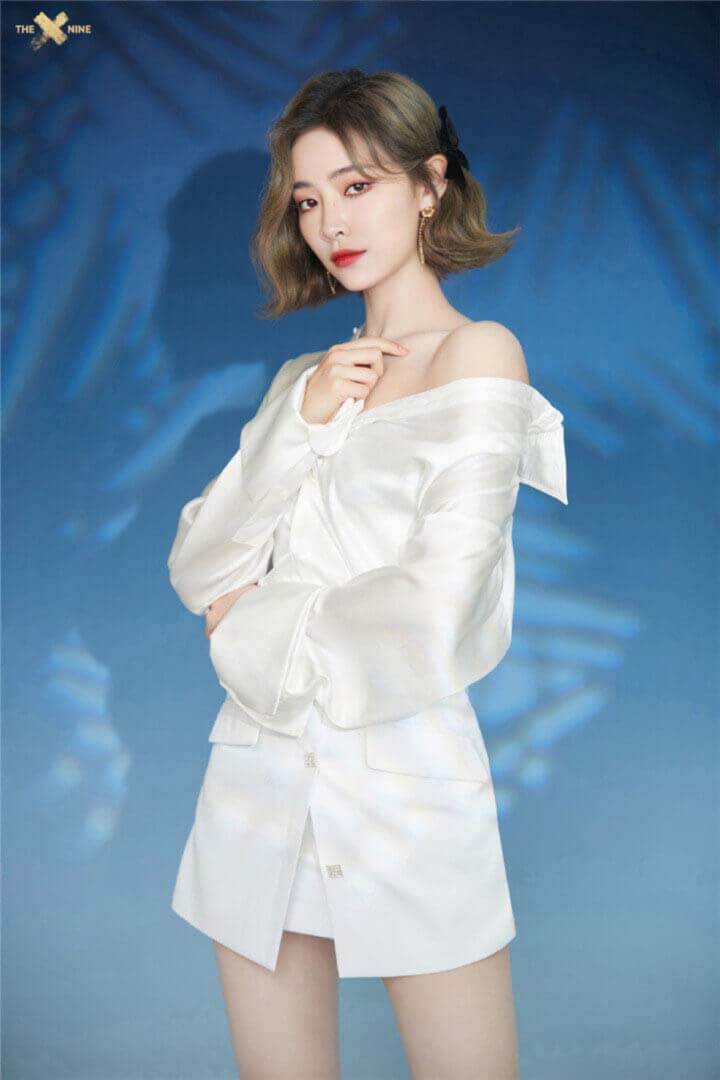 Stage Name: Kiki
Birth Name: Xu Jiaqi (许佳琪)
Nickname: Ki Ki, Ki Bao
Birthday: August 27, 1995
Place of Birth: Taizhou, Zhejiang, China
Zodiac Sign: Virgo
Blood Type: AB
Height: 170 cm
Weight: 50 kg
Fandom's Name: Hei Qi Jun(黑琪军)
Fandom Color: #950827
Fanchant: xǔ nǐ jiā jǐng, qí jù shān dǐng(许你佳景,琪聚山顶)
Weibo: THE9-许佳琪
Instagram: @hellokiki77
Facts
Xu Jiaqi grew up in a single-parent family with her mother and grandmother.
She once auditioned to be a trainee at SM Ent., but didn't go because of her mom!
Her agency is Shanghai Star48 culture media.
She Ranked #3 in Youth With You 2.
She graduated from Shanghai Normal University.
Kiki studied ballet for many years.
She is good at rap.
Her lucky No. is 7.
She is a girl of great strength, and she can hold two girls at the same time.
She loves to have seafood.
Xu Jiaqi likes salted egg yolk mooncakes and doesn't like sweet mooncakes.
She can touch her right(left) ear from behind to front by her right(left) hand.
She owns a cat called Q Mi.
Favorite color: blue.
Xu Jiaqi looks aloof, but in fact, there is a cute girl living in her heart who likes fairy clothes and accessories and also can make clothes by hand.
Films
Catman(我爱喵星人)(Vivian)(2021)
I Shall Seal the Heavens(我欲封天)(Meng Hao 孟浩)(2016)
Love, At First(爱之初体验)(Herself)(2015)
MoTian Jie(魔天劫)(Ye Tianmei 叶天眉)(2015)
Special Feature: Dreams(梦想预备生之半熟少女)(Herself)(2013)
Television Series
Meet Me in Your Sound(幻乐森林)(Su Ruofei)(TBA)
The Flowers Are Blooming(清风朗月花正开)(Chen Langyue)(2021)
Lost Parallel(平行迷途)(Liang Xue)(2020)
The Blooms at Ruyi Pavilion(如意芳霏)(Fu Xuan)(2020)
Legend of Yunxi(芸汐传)(Chu Qingge)(2018)
Stairway to Stardom(逆袭之星途璀璨)(Song Jiani)(2017)
TV Shows
XJR Sports Carnival(小巨人运动会[71] [90] )(2020-09-24)
Let's Party (非日常派对[69] )(2020-09-04)
Little Forest(奇妙小森林[91] )(2020-08-06)
Go Fighting Season Ⅵ(极限挑战第六季[92] )(2020-07-26)
Youth With You 2(青春有你第二季[1] )(2020-03-12)
Happy Camp(快乐大本营[93] )(2020-02-29)
Super Nova Games S2(超新星全运会第二季)(2019-10-12)
Happy Camp(快乐大本营)(2017-07-08)
Happy Camp(快乐大本营)(2016-09-10)
Happy Camp(快乐大本营)(2016-07-02)
---
Any content to add or anything want to know about Kiku Xu Jiaqi, welcome to contact us or leave a comment below.