The Land of Warriors – Zhou Yiran, Zhang Yuxi
The Land of Warriors is a historical romantic drama directed by Wei Lizhou and Cheng Feng, led by Zhou Yiran and Zhang Yuxi, co-starring Chen Muchi, Snow Kong, Chu Zijun, Zhou Jingbo, and Ding Jiayi.
Details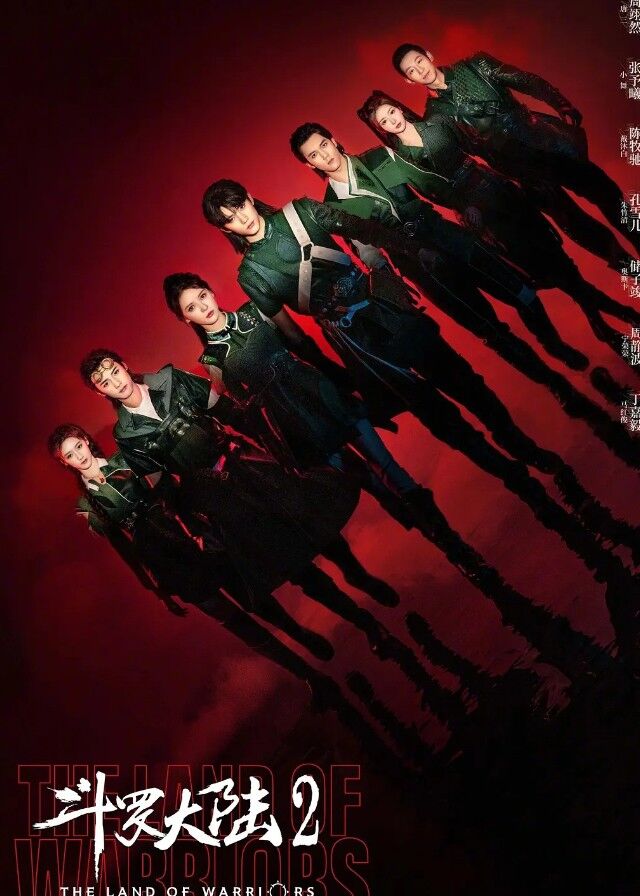 English Title: The Land of Warriors
Chinese Title: 斗罗大陆2
Other Titles: 斗罗大陆之绝世唐门, 斗罗大陆 第二季
Genre: Historical, Romance, Wuxia, Fantasy, Drama
Episodes: 38
Duration: 45 min.
Director: Wei Lizhou, Cheng Feng
Writer: Tang Jia San Shao, Tian Liangliang, Wang Juan
Producer: Bai Yicong
Released Date: -
Boradcast Website: -
Cast
Synopsis
After the finals of the Elite Tournament at the Advanced Soul Master Academy in the entire continent, Tang San and his friends bid each other farewell with reluctance. They made a promise to reunite five years later and then embarked on their respective paths in life.
Afterward, Tang San accompanied his father, Tang Hao, to a secluded valley for special training to enhance their abilities. With Tang Hao's help, Tang San became more mature and composed, able to face more challenges with maturity.
Dai Mubai and Zhu Zhuqing gained recognition from their families and became the Crown Prince and Princess Consort.
Xiao Ao and Ning Rongrong began rigorous training to strengthen their abilities.
Ma Hongjun also went on a study tour to broaden his horizons.
However, at this very moment, Bi Bi Dong from the Wuhun Hall was secretly plotting, sweeping through several major sects, attempting to dominate the Douluo Continent. So Tang San rallied his friends to establish the Tang Sect, upholding the pursuit of justice and shouldering their responsibilities.
Together, they bravely ventured to Sea God Island, fought against the Wuhun Hall, fearlessly facing dark forces and tyranny, working together to uphold peace throughout the continent, uphold justice, and grow into indomitable warriors.
Reviews
You May Also Like
Related Posts