Love At Night – Zhang Yuxi, Liu Xueyi
Love At Night is a female urban emotional drama directed by Lin Yi and starring Zhang Yuxi and Liu Xueyi.

The drama tells the story of Xu Qingyou, a white-collar worker, who met Mo Lingze when night fell and they worked together to solve a crisis.
Details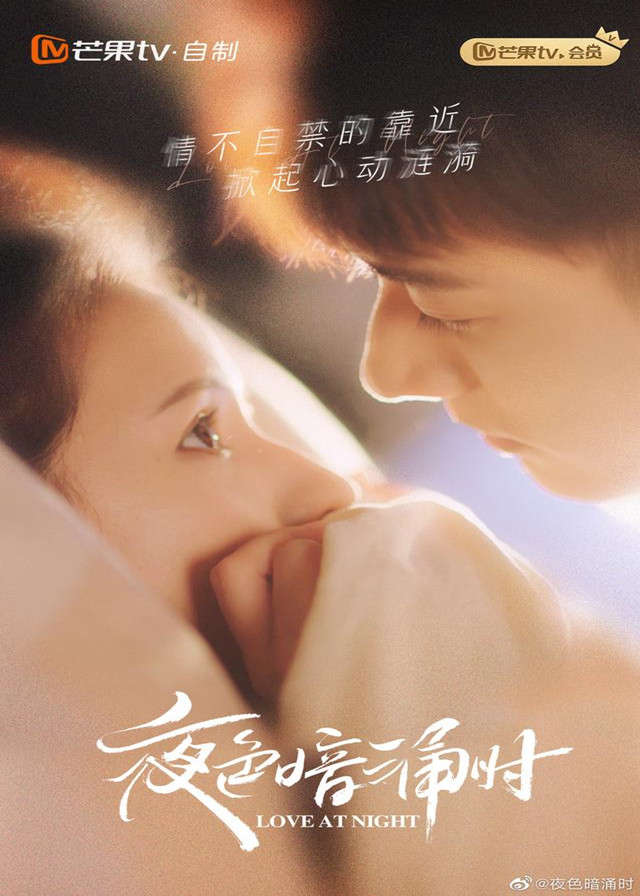 English Title: Love At Night
Chinese Title: 夜色暗涌时
Genre: Urban, Romance
Tag: Rich Male Lead, Ex-Boyfriend Comes Back, Smart Male Lead, Hardworking Female Lead, Second Chance Romance, Multiple Couples
Episodes: 30
Duration: 45 min.
Director: Lin Yi
Writer: Wen Xin, Liu Yang, Chen Che, Mu Zixin, Liu Xiaoyu, Qiu Yu
Producer: Tang Fan, Dai Ling, Luo Xiaoli
Product Company: Hunantv.com Interactive Entertainment Media Co., Ltd
Released Date: 2021-11-09
Watch On: Viki, MGTV, MGTV Drama Channel
Cast
Synopsis
Xu Qingyou, a white-collar worker, is always going home from work at nightfall.
She and Fan Yunxi have been in love for 10 years, but before preparing for their wedding, she accidentally found out that Fan Yunxi was cheating on her.
Fan Yunxi explained that it was an accident, but Xu Qingyou still proposed to break up. At this point, she met Mo Lingze.
The first encounter between them was in the dark of the night, and a misunderstanding was formed that night.
Xu Qingyou thought they would never meet again, but she never expected Mo Lingze to take over the business of the company where she works.
On the one hand, Mo Lingze's strong but appropriate concern, and on the other hand, Fan Yunxi's hard retrieve, Xu Qingyou woke up after being confused and decided to start a new life of her own.
At this time, Fan Yunxi's mentality gradually imbalanced when facing the increasing distance between him and Xu Qingyou, secretly operating to make Mo Lingze into a career crisis.
Xu Qingyou firmly accompanied Mo Lingze, and they worked together to solve the crisis successfully.
Fan Yunxi regretted and took responsibility, and put aside his obsession to reconcile with Xu Qingyou.
They took the courage to leave their comfort zone in different life turns, overcame all the twists and turns and difficulties, and harvest a new self.
Reviews
You May Also Like
Related Posts