Guess Who I Am – Zhang Yuxi, Wang Ziqi
Guess Who I Am is a suspenseful romantic comedy directed by Zhong Qing, led by Zhang Yuxi and Wang Ziqi, co-starring Ke Naiyu, Han Donglin, Wang Jiayin, Liu Zhehui, Wang Qianguo, He Peng, Yang Chaoran, Li Jingmu, Jiang Peng and Liu Chun, with Mo Xiaoqi and Zheng Yu in special appearances.
The drama tells the story of Song Yao, a glamorous girl with "electric eyes", and Qin Hao, a "vengeful man with amnesia", who have "their own intentions" and engage in an "evenly matched" love story.
Details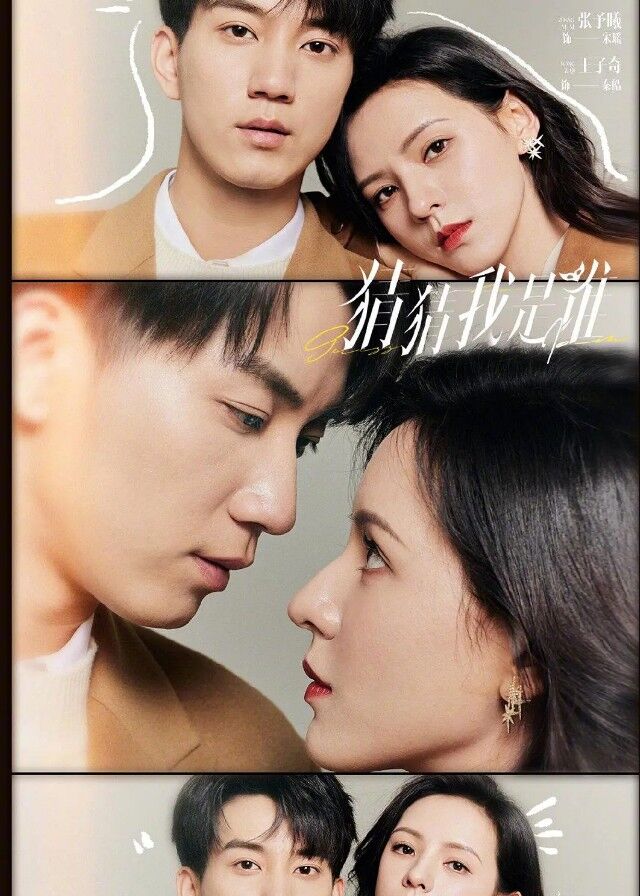 Cast
Synopsis
According to legend, there is a person wandering in Jianghu who makes wealthy scumbags tremble at the mention of her name. Her name is Song Yao, and she specializes in punishing scumbags and has never failed.
All of this is due to her fantastic ability - to attract the rich. Any wealthy person with a net worth of over 100 million yuan who meets her gaze will be unable to resist falling in love with her. However, even the most powerful ability can face setbacks: Song Yao's magical eyes failed to work on Ji Chengchuan, the "crown prince" of the Chengtian Group.
But Song Yao did not know that this was because the so-called crown prince in front of her was a fake - a scammer named Qin Hao. And so, two schemers with their own motives met, destined to engage in a battle like the Smiths. Who will come out on top? And what secrets lie behind Song Yao's background?
Reviews
You May Also Like
Related Posts
What is Wang Yuwen and Wang Ziqi's Relationship?

Wang Ziqi Girlfriend Is Wang Churan? They Were Exposed To Be In A Relationship, Heart of Drama Fans Are Broken

Ryan Ding Yuxi, Zhang Yuxi Rumored To Be In A Relationship Again

Wang Ziqi, Uvin Wang Yuwen Make A Contractual Marriage Surprisingly

Who Is Zhang Yuxi's Boyfriend? What's Her Ideal Type

What's Liu Xueyi And Zhang Yuxi's Relationship?

Su Xiaotong, Wang Ziqi-"The Imperial Coroner" Gained Good Reviews With Good Plots And A New Cast

Zhang Yuxi Photos

Wang Ziqi Photos

Liu Xueyi, Zhang Yuxi Were Exposed To Be In A Relationship, Studio Denied It.

Wang Ziqi Dramas, Movies, and TV Shows List

Zhang Yuxi Dramas, Movies, and TV Shows List