My Little Princess – Mike D.Angelo, Zhang Yuxi
My Little Princess is a youth romance drama produced by Sohu TV, with Qi Wei as the artistic director, Yu Zhongzhong as the directer, co-starring Mike D.Angelo, Zhang Yuxi, Kenji Chen, Bebe Chang, and Genie Chen.

The drama tells the story of Lin Xingchen, a young girl with princess syndrome, who was frustrated in the process of chasing after a boy and finally gained true love.
Details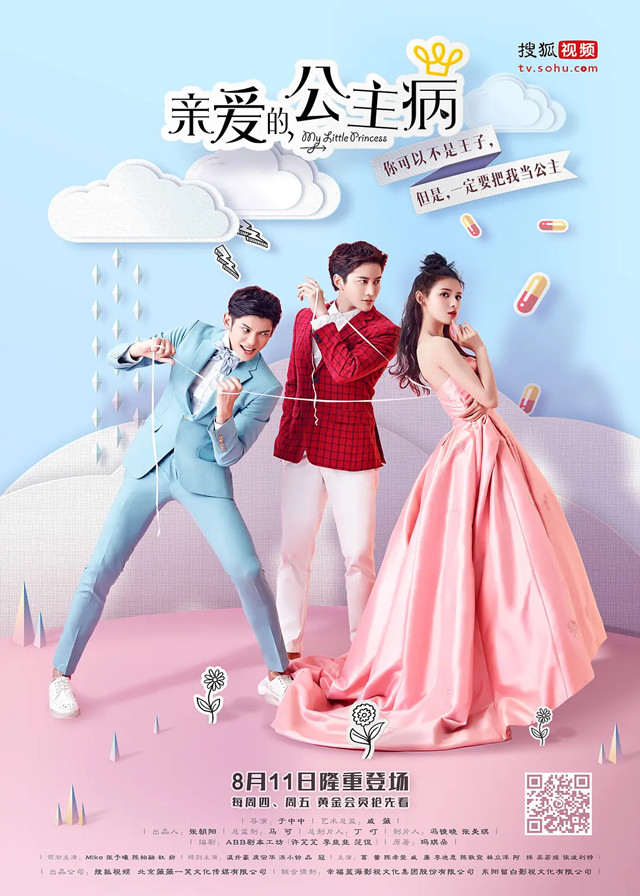 English Title: My Little Princess
Chinese Title: 亲爱的,公主病
Genre: Youth, Romance
Tag: Rich Woman/Poor Man, Love/Hate Relationship, Nice Male Lead, Smart Male Lead, Sweet Male Lead, Airhead Female Lead
Episodes: 16
Duration: 40 min.
Director: Yu Zhongzong
Writer: Xu Pengpeng, Li Jiujiu
Producer: Feng Jingxiao
Product Company: Sohu TV
Released Date: 2016-08-11
Broadcast Website: Caravan中文剧场, Viki, AsianCrush
Cast
Synopsis
The story begins at a super college, Siye Academy of Arts. It was established to send talents to the country's top art academies. Graduates would enter famous universities such as Saint Martin and Pasensi Moliya.
Many children of famous plutocrats studied at Siye Academy of Arts.
One day, there came a kind and innocent girl like a small white flower. Unsurprisingly, this small white flower was bullied by the evil forces on campus from the first day she entered the school…
Reviews
You May Also Like
Related Posts