Mr. Swimmer – Ju Jingyi, Mike D.Angelo, Yan Yuhao
Mr. Swimmer is a youthful and inspiring drama directed by Meng Weiguo, starring Ju Jingyi, Mike D.Angelo, Yan Yuhao, Hu Bing, and Zhang Shasha.
The drama tells the story of an ordinary girl Song Chacha who accidentally meets the "prince of sports", Lan Tian, and Olympic swimming rookie Bai Yongze in the valley of life, becoming a love-hate couple and staging a torrid love.
Details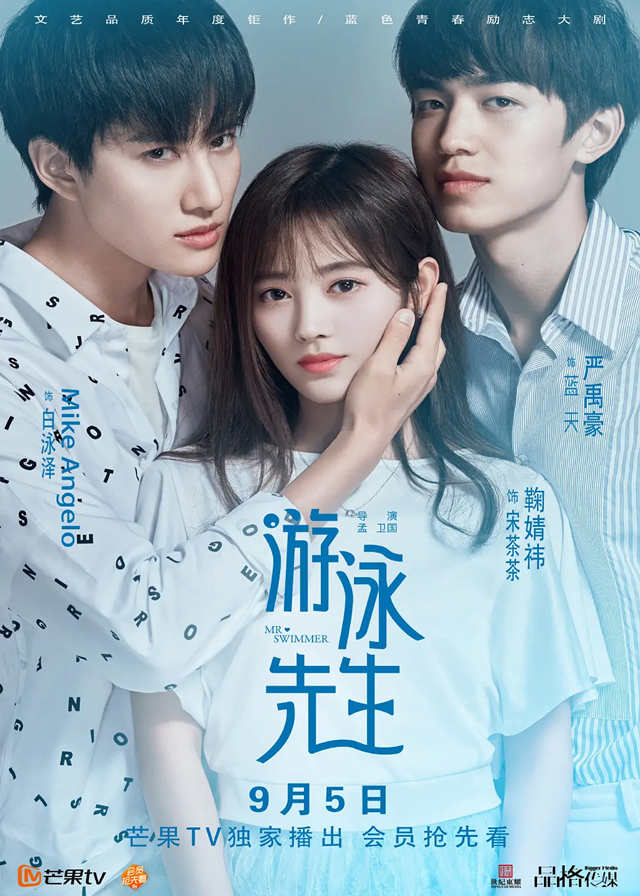 Cast
Synopsis
Bai Yongze, is a talented swimmer who grew up in an ordinary family. Song Chacha is a young girl from a declining wealthy family. Bai Yongze met Song Chacha at a low point in her life and became a love-hate couple.
Yongze's best friend, Lan Tian, had to leave his fiancee Chacha because of a secret. Therefore, in front of career, friendship, and love, Bai Yongze, and Lan Tian turned from best friends to rivals.
After tough training, they fight against each other in the ultimate battle to become a member of the national team.
Lan Tian's father sets up a trap to force Bai Yongze to give up the competition. Learning the truth, Lan Tian overcame his inner timidity and defended the spirit of competitive sports, resolutely returning the honor that should have belonged to Yongze.
After many twists and turns, the three of them grew up to be outstanding young people with a sense of responsibility, a tough character, and a sunny and upright heart.